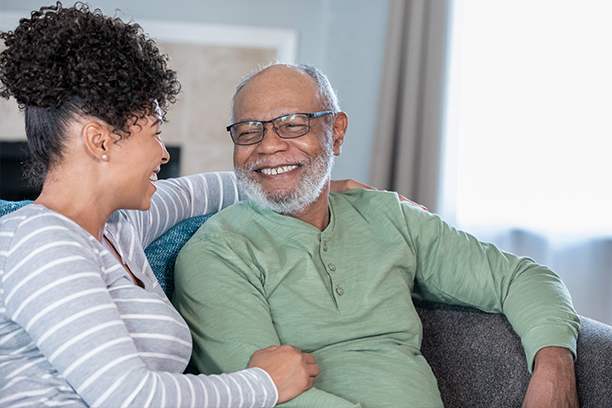 Respite Care in Portland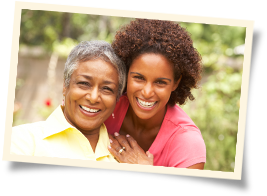 If caring for an aging loved one is leaving you stressed, exhausted, and unsure of where to turn, the respite care services we offer at Visiting Angels® Portland, OR can help. Our dedicated caregivers can ease the burdens of care by offering temporary, part-time, and support services personalized to your loved one's exact care needs.
Why Choose Respite Care in Portland
Family caregivers are truly the unsung heroes of the senior care world. Often, family caregivers balance paid work, social commitments, and family time with providing care. Over time, this balancing act can take its toll. The stresses of providing care can leave family caregivers burnt out and unable to provide the care their loved ones deserve.
Our respite care services at Visiting Angels Portland provides a welcome alternative to family caregivers who wish to continue caring for their loved ones yet are unable to do so without support. We're here to help ease your burdens, making sure your loved one's needs are met while you get a chance to rest and recharge.
Respite Care Services for Portland Area Seniors
Whether your loved one needs Alzheimer's care, personal care, or simply a hand around the house, our personalized approach to care and flexible care schedules will ensure they get the care they need when they need it most.
Our care services for Portland-area families include:
Temporary Care. Temporary care services provide support and assistance to seniors when family caregivers are away for an extended period of time, such as for vacation or due to an emergency.
Part-Time Care. With part-time care, we provide support to seniors a few hours each week, giving family caregivers in the Portland area the time the need to rest and care for personal needs.
Support Care. Our support care services offer a cooperative model of care where family caregivers and our professional caregivers work alongside each other. Support care makes providing care easier and more manageable.
Portland's Respite Care Experts
As a locally owned and operated home care agency, we see firsthand how hard family caregivers work to support seniors in Portland, Tigard, Lake Oswego, Beaverton, Milwaukie, and the surrounding areas. At Visiting Angels Portland, we are committed to helping these dedicated caregivers in the area the minute they call our office by answering questions, discussing care options, and offering a free in-home respite care consultation.
Book your loved one's no-cost respite care consultation by calling Visiting Angels Portland today!
Serving Portland, West Portland, Southeast Portland, & Beaverton
Visiting Angels
PORTLAND, OREGON
2365 SW Cedar Hills Blvd
Portland, OR 97225
Phone: 503-297-7000
Fax: 503-297-7025