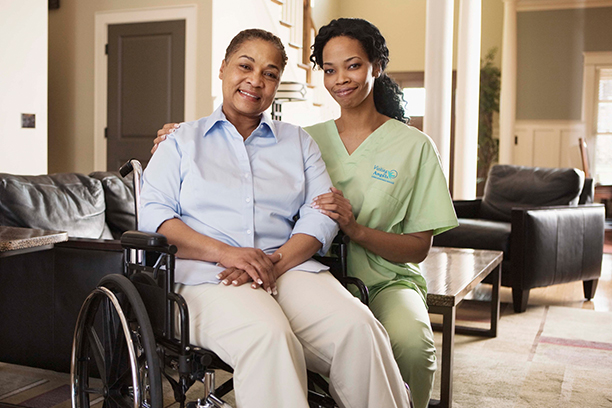 Our Dementia Care for Portland OR Seniors
Dedicated Dementia Care in Portland OR
There are few things harder than knowing a loved one is dealing with dementia. It can be agonizing not knowing if they're properly caring for themselves, taking their medication on time, or going to their doctors' appointments. At Visiting Angels Portland, we're here to help. Our dedicated dementia care specialists can provide support and comfort to your aging family member.
With our personalized care plans, empathetic caregivers, and 24-hour support, we can vastly improve your loved one's quality of life. And you can have peace of mind, knowing your family member is being looked after. Our dementia care extends to Portland, Lake Oswego, Tigard, Beaverton, and Wilsonville – so wherever and whenever you need us, we can be there.
Our Personalized Dementia Care Plans
When it comes to dementia care, a one-size-fits-all solution simply doesn't work. That's why, at Visiting Angels Portland, our dementia care plans are specifically tailored to your loved one. We'll work with you to craft a schedule of care based on the hours of support your loved one requires and the specific services they need. We know that with dementia, the needs of your family member can sometimes be unpredictable. That's why we design our plans to be highly flexible and easy to update, to quickly accommodate your loved one. It's how we provide a higher quality of dementia care to Portland.
Our Dementia Care Specialists
Having a reliable caregiver can help ease your loved one's daily burdens. That's why Visiting Angels Portland provides dementia care specialists who can attend to the emotional, physical, and spiritual needs of your aging family member. Whether they need support with daily hygiene, help running errands, medication reminders, or a friendly conversation, our Angels can provide it. Our compassionate caregivers can also provide support as your loved one deals with anxiety or confusion, ensuring they always have help when they need it.
24-Hour Support in Portland OR
We know that for your loved one may need an advanced level of support. Along with part-time and full-time care options, we also offer 24-hour care plans. That way, if your family member requires more involved dementia care, Visiting Angels Portland can provide it. We also offer a 24-hour client phone line – so if you need to reach us quickly, you can. With our in-home care, you can always be sure your loved one has support.
Get dementia care in Portland, Wilsonville, Beaverton, Tigard, or Lake Oswego. Simply contact Visiting Angels Portland to find out how.
Serving Portland, West Portland, Southeast Portland, & Beaverton
Visiting Angels
PORTLAND, OR
2365 SW Cedar Hills Blvd
Portland, OR 97225
Phone: 503-297-7000
Fax: 503-297-7025