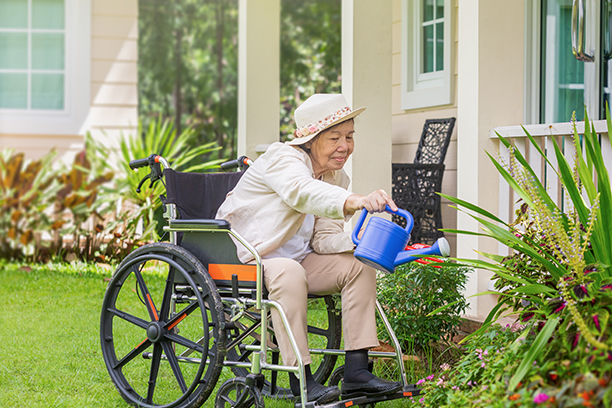 Private Duty Care in Portland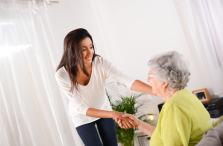 Private Duty Assisted Living Care from Visiting Angels Portland
It's difficult to watch a loved one struggle with the daily trials of aging. There comes a time when your aging family member may not be able to live at home without additional support. That's where Visiting Angels Portland can help. With our assisted living care, we provide friendly and reliable in-home support to seniors in Portland, Tigard, Milwaukie, Lake Oswego, and Beaverton. We set ourselves apart with our exceptional caregivers, our personalized assisted living plans, and our focus on high-quality care. With our assistance, your loved one can live with dignity and joy in the comfort of their own home.
Portland's Compassionate Caregivers
At Visiting Angels Portland, our assisted living support starts with our caregivers. A great caregiver can make all the difference in your loved one's life. Our caregivers are empathetic, patient, and attentive. As a locally owned and operated company, we look for care specialists who have deep roots in the community and a commitment to making a positive impact every day. Each of our care specialists is rigorously vetted to ensure they are reliable and can provide high-quality care. When selecting your loved one's caregiver, we'll always rely on your input. We'll incorporate your loved one's specific needs, preferences, and temperament when finding their ideal caregiver. That way, you can have peace of mind because you will know they're getting the care that's right for them.
Personalized Assisted Living Plans for Private Duty Care in Portland
When you come to Visiting Angels Portland, you'll get a personalized care plan for your loved one. We'll work with you and your family to better understand the type of daily support your loved one needs. Whether they require part-time, full-time, or 24-hour care, we'll make sure they get it. Their caregiver can even provide additional support on weekends, evenings, holidays, or special occasions if needed.
Our assisted living support for Portland includes:
Daily hygiene care
Meal planning and preparation as well as medication reminders
Small household tasks
Assistance with mobility
Help with grocery shopping and other errands
Friendly companionship
At Visiting Angels Portland, we understand that a one-size-fits-all solution simply doesn't work. That's why we customize your loved one's care to ensure they get the daily assistance they need.
If your loved one lives in Tigard, Lake Oswego, Beaverton, Milwaukie, or Portland, dedicated assisted living support is available to them. Contact Visiting Angels Portland today to learn more.
Serving Portland, West Portland, Southeast Portland, & Beaverton
Visiting Angels
PORTLAND, OR
2365 SW Cedar Hills Blvd
Portland, OR 97225
Phone: 503-297-7000
Fax: 503-297-7025