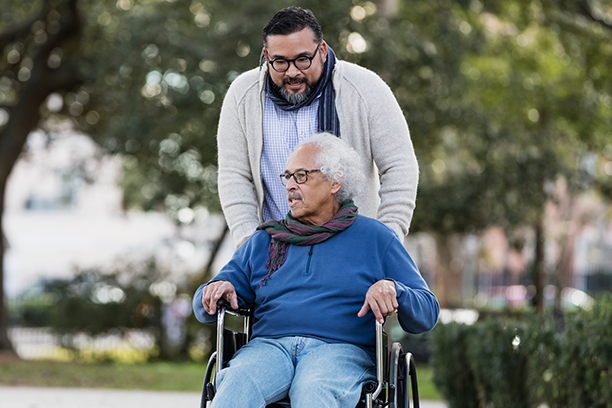 24/7 Senior Care Assistance in Murrieta, CA and the Surrounding Area with Constant Caregiver

Meet our newest Angel: Alexa!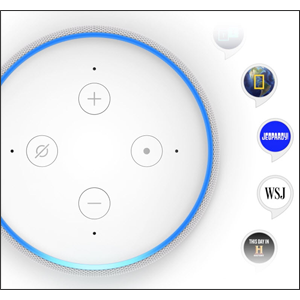 In our on-going commitment to keeping the elder community safe and linked to the outside world, Visiting Angels® proudly introduces one of our latest developments in senior care assistance.

We leveraged the power of Amazon's Echo Dot with our proprietary system to act as a voice-activated medical alert. This breakthrough in senior care connects subscribers to urgent response agents 24x7.


A Constant Companion for Seniors
One of the reasons seniors in our care thrive in their own homes is because we facilitate their relationship with the outside world. Our caregivers provide experienced and compassionate attention to those in our aging population by offering home care, companion care, Alzheimer's care, dementia care, end of life care and more.

Visiting Angels' latest senior care assistance tool is called Constant Companion. Its three primary objectives focus on giving seniors a safe, yet independent life:
Urgent response.

Minutes mean everything in an emergency. A voice-activated medical alert will connect subscribers to critical care response agents any time, day or night.

Wearable devices are no longer required.

One of the problems with emergency pendants is that seniors will take them off and then misplace them or opt not to wear them because they make them "feel old." This prevents a quick response safety net if they fall or need medical attention.

Speaker phone system.

Seniors often struggle with cell phones and sometimes the receiver for their land line is in another room. That's why we've included a breakthrough, voice-activated, speaker-phone system to make or receive calls. Pre-programmed with the numbers for everyone they love and rely upon from their children to their doctors, to their friends and neighbors.
This enhanced senior care assistance tool runs on a proprietary, encrypted system that protects users in a HIPAA-compliant environment.

We're also harnessing the power of Alexa. With her wealth of information, she offers the answer when a senior has a question about anything! "What movie won the Academy Award in 1950?" or "What's the weather like today?" Subscribers can also listen to music from any era and just say "Play Frank Sinatra" and she'll oblige.

Learning How to Use Constant Companion
What makes this senior care assistance solution easy is that it is voice-activated and does the following:
Gives medicine reminders

Reads audio books

Plays games

Reports news and headlines

Sends messages to loved ones
There's even an optional Alexa video chat!

At Visiting Angels, we are devoted to transforming the future of in home care. We can give your loved one some freedom and give you peace of mind.

Please contact Visiting Angels in Murrieta, CA for Constant Companion participation. You can also get more information or request a free home care consultation by calling 951-355-1940.
Serving Serving Murrieta, Temecula, Hemet, Menifee, Canyon Lake, Lake Elsinore and Surrounding Areas
Visiting Angels
MURRIETA, CA
25096 Jefferson Ave Suite B212
Murrieta, CA 92562
Phone: 951-639-5949
Fax: 951-639-3664
HCO #334700056