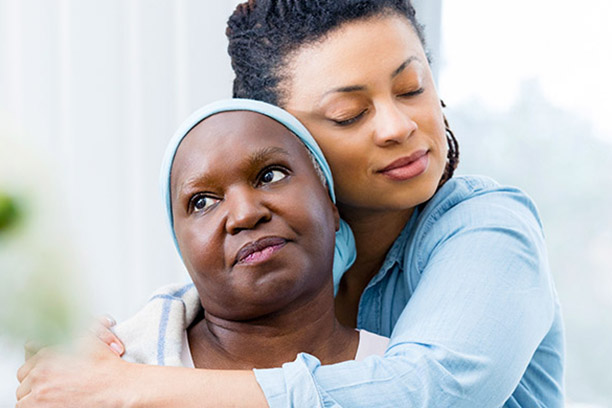 Visiting Angels Provides End of Life Care to Families in Murrieta, CA and the Surrounding Area
When it is time to provide a loved one with end of life care, it can be emotionally and physically exhausting. Visiting Angels caregivers are here to provide assistance to your loved one and their family during the final stage of their life; caregivers care for the client while providing their family with the emotional support they need. Death is a natural part of our life cycle but knowing this doesn't make the process any easier. With the number of people choosing to live their last days at home increasing, it is important that they are surrounded by supportive family members and compassionate home care services from a caregiver. Sadly, this piece of the end of life care is often overlooked in the training process for caregivers and health care providers.
Visiting Angels trains and provides caregivers with top notch skills to assist our clients and during their transitions. Our care team will work diligently to keep your loved one as comfortable as possible. Our program is not a hospice care; however, our caregivers are able to work alongside your hospice team. While assisting your loved one, they are also available to support their families however they are needed.
What is End of Life Care?
You may be curious about what exactly end of life care is; it is used when a family member is diagnosed with a limited life expectancy illness that often requires some form of care to assist with pain and any other symptoms. If this sounds like you or a loved one, end of life care may be the solution you are seeking. It is common that during this time of terminal illness that responsibilities fall upon those who are close to the individual—leaving them to handle their physical and emotional stress on their own. Visiting Angels is here to help, we can supply you and your family with a compassionate caregiver to help during the final stages of life. Life Care Navigation™ is our collection of senior care services that are offered to our clients. We have many tips outlined in our Practical Care Tips for End of Life program; we designed this to provide our clients and their families with information for providing support to each other during this experience. In this guideline you will see that Visiting Angels offers a client-focused approach; we model all of our care to be centered around your loved one's comfort and well-being. Caregivers provide essential personal home care services to help:
Minimize pain and other symptoms

Assist with personal tasks such as dressing, bathing, and daily hygiene

Alleviate feelings of loneliness, stress, and anxiety
While doing this for our client we are also making sure their friends and family are receiving respite and assistance they need. We are there to help out with tasks such as meal preparation, laundry, light housekeeping, shopping, and running errands. We work hard to be the anchor for you and your family so you can all be there for your ill loved one; we are there for you all to lean on when you are feeling overwhelmed and need to just have a person to talk to.
End of Life Care Options
You can depend on Visiting Angels to provide the compassionate care and support that is needed during this difficult time. End of life care can be a lot for one person to take on alone, so let us help you find the right care option and caregiver. Contact your local Visiting Angels. We will be happy to provide any information you need during a free in-home consultation. For more information on end of life care or to schedule a no-cost meeting with a Visiting Angels care director call 951-355-1940.
Serving Serving Murrieta, Temecula, Hemet, Menifee, Canyon Lake, Lake Elsinore and Surrounding Areas
Visiting Angels
MURRIETA, CA
25096 Jefferson Ave Suite B212
Murrieta, CA 92562
Phone: 951-639-5949
Fax: 951-639-3664
HCO #334700056