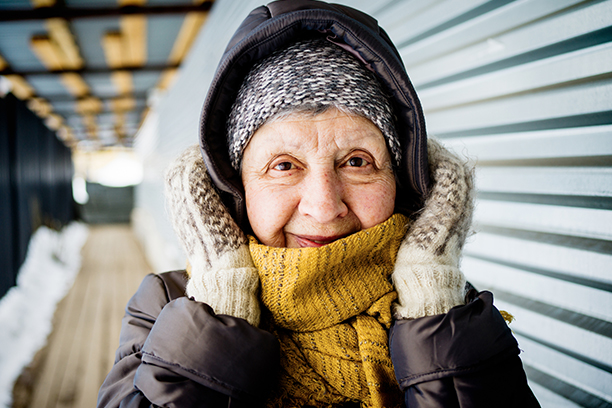 Visiting Angels' Elderly Assistance Program Assists Seniors in the Murrieta, CA Area Who Recently Left the Hospital
Reducing Hospital Readmissions: Ready, Set, Go Home
Visiting Angels offers an elderly assistance program called "Ready, Set, Go Home", which is a program dedicated to making seniors transition from hospital to home a success, while also reducing the risk of rehospitalization. According to statistic, around 20% of hospitalized seniors on Medicare are re-hospitalized within 30 days of being originally discharged. Being re-hospitalized is incredibly stressful for elder adults as well as on their family. It is common to see a decline in functionality as being hospitalized, which leads to the decrease in independence and life quality; just completing simple tasks can becoming simply overwhelming. Our goal is simple: to reduce the number of hospital readmissions with our "Ready, Set, Go Home" elderly assistance program. Created to ensure the best possible outcome for our clients, this program provides clients with essential personal home care services following a hospitalization.
Our Discharge Guide to Prepare for Your Return Home
Within our "Ready, Set, Go Home" discharge guide, there is space available for patients to right down notes and questions that they may ask their medical provider. This guide can serve as a reminder of important information that was discussed that may slip their minds once they are home. By using the guide to record information discussed in discharge plans with health care providers, seniors can identify areas requiring assistance and determine who (family, friends, neighbors and/or Visiting Angels) can help and coordinate their care at home. Our Visiting Angels team will be available to come and visit clients in the hospital and have a plan in place before discharge occurs to give the entire family peace of mind. We individualize specific care based on input from seniors, loved ones and healthcare providers. Seniors show also bring their guide to all follow up appointments to continue keeping a comprehensive record of directions and to be able to remember any questions they may have for their health care provider.
Call to Schedule a Free Consultation
Call 951-355-1940 for more information on how our Read, Set, Go Home elderly assistance program can help your loved one and to schedule a free consultation.
Serving Serving Murrieta, Temecula, Hemet, Menifee, Canyon Lake, Lake Elsinore and Surrounding Areas
Visiting Angels
MURRIETA, CA
25096 Jefferson Ave Suite B212
Murrieta, CA 92562
Phone: 951-639-5949
Fax: 951-639-3664
HCO #334700056