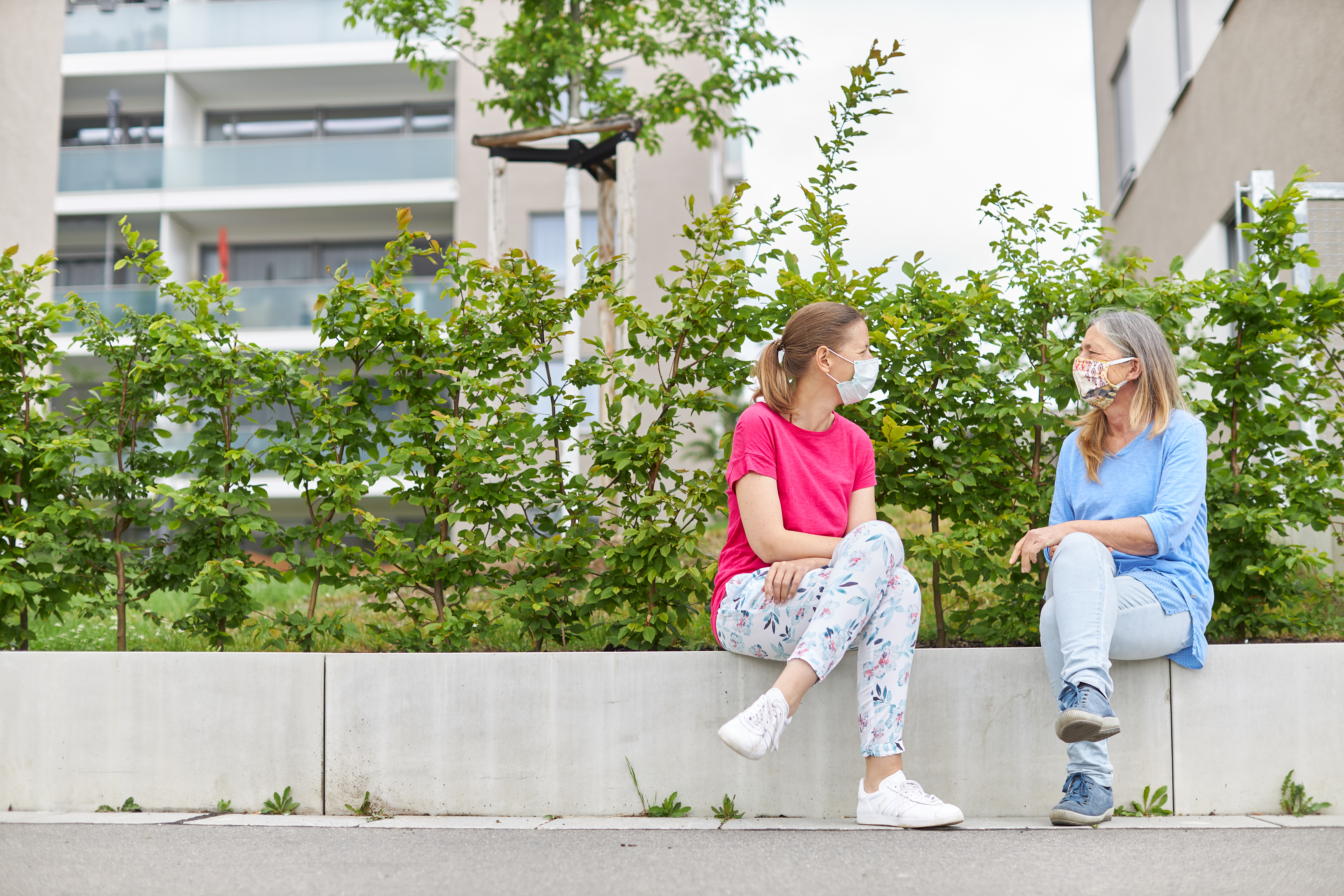 Why Vitamin D is Important for Senior Care in Murrieta, CA, and the Surrounding Area
We all know how important it is to indulge in vitamin D, but have you ever asked yourself why? Vitamin D is a necessary nutrient that absorbs calcium in the body, leading to bone growth production. Vitamin D also plays a major role in maintaining the health of your teeth, muscles, and immune system. The most common way that individuals take in Vitamin D is through natural sunlight—which is why it's often referred to as the "sunshine vitamin".
Many elder adults, primarily those who are homebound, are more likely to develop vitamin D deficiency from being the lack of sunlight they are exposed to. Visiting Angels is here to offer senior care to help assist your loved one with boosting their vitamin D levels.
Effects of Vitamin D Deficiency in Seniors
Seniors who have a deficiency in vitamin D can experience issues, including:
Weak muscles and fragile bones


Osteoporosis, weak muscles, and fragile bones, can be a result of vitamin d deficiency. This can make injuries and fractures from falling more likely and possibly more severe.
Cognitive impairment and depression


Emotions and clear thoughts are also products of vitamin D. Lower Vitamin D levels are associated with impaired ability to think as well as increased depression symptoms in the elderly.
Increased risk of non-infectious disease


When older adults experience vitamin d deficiency have an increased risk for certain diseases, diseases like cardiovascular disease, diabetes, and even some types of cancer.
How Seniors Can Increase Their Vitamin D Levels
Here are four ways seniors can increase their vitamin D levels to stay healthy:
Get some sunlight


Sunlight is the best and easiest way for a person to produce vitamin d. The

Cleveland Clinic

stated that getting outside for 15-20 minutes a day a few times a week is a sufficient amount of time in the sun. Simply take a walk through your neighborhood or local park for some natural sunlight, it is not only good for your physical healthy but also for your mental health. While outside be mindful about sun burns; too much time in the sun can be associated with certain diseases, such as skin cancer. Visiting Angels senior care providers are always there to make sure sunscreen is applied and sun exposure is monitored.
Sun lamps


Using sun lamps is a great alternative for those who live in colder climates with less sunlight. The use of sun lamps can also help regulate sleep for individuals while also reducing the symptoms of seasonal depression. It is important to note that the only sun lamp that produces vitamin D are UVB lamps, which means it is important to consult with a doctor about risks and benefits of these lamps before use; it is also to then to relay any directions to family or senior care providers.
Eat well


Maintaining a healthy and balanced diet is beneficial for those who are struggling with vitamin d deficiency. Consuming food and drinks that have high vitamin d content isn't always easy since there are not many items that naturally contain vitamin d—a few foods that vitamin d is found naturally in are cod liver oil, salmon, mackerel, tuna, beef liver, cheese, and egg yolks. There are also other food items that have fortified vitamin d, such as milk, breakfast cereals, and fruit juices. A senior care provider can assist with monitoring food and drink intake.
Dietary supplements


People with vitamin d deficiency can also use dietary supplements to help reach healthy vitamin d levels. Reports have shown that elder adults that have taken supplements have shown to have less health conditions linked to vitamin d deficiency. It is always important to consult with your physician before starting new supplements to confirm correct dosages.
Professional Caregivers Can Help
The above suggestions can be overwhelming for just one person to manage. With a Visiting Angels caregiver, you or your loved one can have assistance with following all physician's recommendations for boosting vitamin d levels; a few ways our senior care providers do this is by:
Stocking the refrigerator and pantry with vitamin D rich foods

Providing reminders about taking supplementary medications

Encouraging outdoor activities while preventing overexposure to the sun
If you're interested in more information about how senior care can help your loved ones, call 951-355-1940 to schedule a free consultation for senior care today.