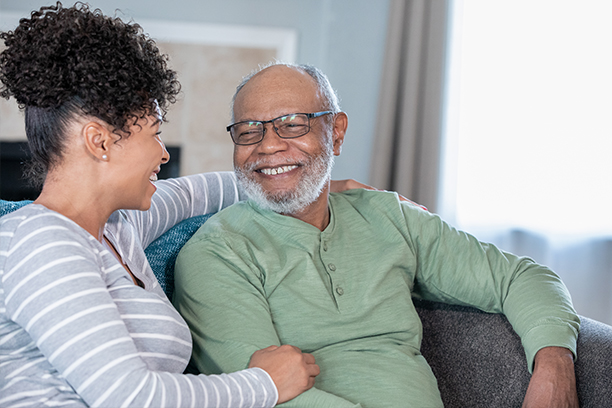 Elderly Care| Meal Planning and Preparation for Seniors in Murrieta, CA
Many people in the U.S. are aging, so they must maintain healthy eating habits to go along with age-related changes like physical limitations or cognitive impairment. In addition to preventing diseases, a healthy diet can also help prevent chronic conditions such as type 2 diabetes and heart disease that may potentially impact your quality of life.
At Visiting Angels of Murrieta, CA, we offer meal preparation services for our elderly care professionals to help you stay on track with an active lifestyle even as you age.
Why is Healthy Eating Critical for Seniors?
Eating well is a must for seniors to remain healthy and active, but it is also one of the most overlooked ways of maintaining good health. A healthy diet plays a crucial role in supporting your body's natural defenses against diseases such as diabetes and heart disease, common among people aging.
A healthy diet should include foods from all the food groups - meat, dairy products, grains, fruits, and vegetables. This keeps you full for a more extended period and helps fill your body with vitamins and minerals to stay healthy.

If you have a loved one who may be struggling with medical conditions, we can provide healthy meals that follow their doctor's suggestions.
Elderly Care Services Make Provide Easy Eating Habits
We provide a variety of services that make it easy to stay healthy. We can plan meals, shop and prepare the meals, or educate our clients on proper nutrition while they prepare their meals.

We educate our clients on the proper nutrition they need to eat to stay healthy and help with tasks to keep their senior loved ones on track.
We can provide the following elderly care:
Assist your loved one with preparing meals throughout the day
Provide feeding assistance if your loved one has trouble eating due to mobility issues
Help your loved one shop for ingredients
Plan nutritious meals for the week


Call to Schedule a Free In-Home Care Consultation
Visiting Angels of Murrieta, CA, provides many senior care services, including meal preparation. Call us at 951-355-1940 to learn more or schedule a free in-home consultation.
Serving Serving Murrieta, Temecula, Hemet, Menifee, Canyon Lake, Lake Elsinore and Surrounding Areas
Visiting Angels
MURRIETA, CA
25096 Jefferson Ave Suite B212
Murrieta, CA 92562
Phone: 951-639-5949
Fax: 951-639-3664
HCO #334700056