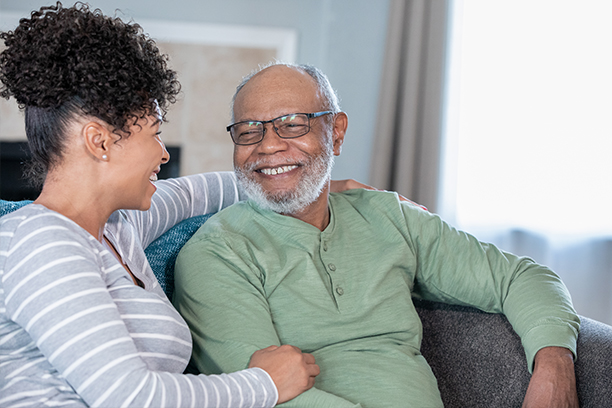 Dementia Care in Fairfax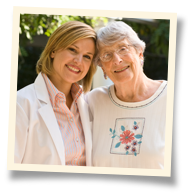 What is Sundowning?
For seniors with dementia, every day can bring new challenges. At Visiting Angels® Springfield VA, we know how difficult this might be for both seniors and their families. With dementia care and other support services in Fairfax, we can make sure your loved one has professional assistance in place if needed.
The effects of dementia can be wide-ranging, and it can affect different people in different ways. Let's take a look at one frequent occurrence for those with dementia: sundowning.
What To Know About Sundowning and Dementia
"Sundowning" is used to generally describe a state of confusion and anxiety that occurs to seniors with dementia, typically starting around sunset and occurring throughout the evening. Let's take a quick look at what you should know about this state:
It can look different on a day-to-day basis. For those with Alzheimer's or dementia, sundowning can look different every day. It can manifest in pacing, wandering, shouting, or a general inability to sleep. It's often accompanied by anxiety, disorientation, confusion, anger, frustration, and/or stress.
The exact reason for sundowning is unknown. Sadly, the exact reason for sundowning hasn't yet been pinpointed. However, it typically starts to occur in the middle or advanced stages of dementia. If this is newly occurring, we recommend contacting your family member's doctor, who may advise taking a closer look or specific medication.
A variety of factors may contribute to it. While the specific reason for sundowning isn't clear, a lot of factors are known to trigger it. General sleeplessness can significantly contribute to it, as well as overall fatigue or exhaustion. Your loved one may experience sundowning if they're hungry, in pain, or thirsty, or if they pick up on caregiver stress.
We can help to minimize the effects. Those who are experiencing sundowning may say or do things they don't mean. It can be very tough for family members to experience. With dementia care in Fairfax, we can help to minimize the effects of sundowning, while offering some relief to family caregivers, too.
Your Partners in Dementia Care Throughout Fairfax
At Visiting Angels Springfield VA, we offer dementia care customized to your family's situation. That's true whether there's already a caregiver in place or you need a professional caregiver to handle all care tasks. We work with seniors in:
Fairfax
Annandale
Bailey's Crossroad
Springfield, VA
Falls Church
Fairfax Station
Burke
West Springfield
And throughout the surrounding area
Help to minimize the effects of dementia, with comprehensive, compassionate dementia care in Fairfax. Call Visiting Angels Springfield VA, and we can get started right away.
Serving Springfield, Annandale, Burke, Falls Church and the Surrounding Area
Visiting Angels
SPRINGFIELD, VA
8136 Old Keene Mill Rd #A207
Springfield, VA 22152
Phone: 703-569-2380
703-569-2161
Fax: 703-569-2403