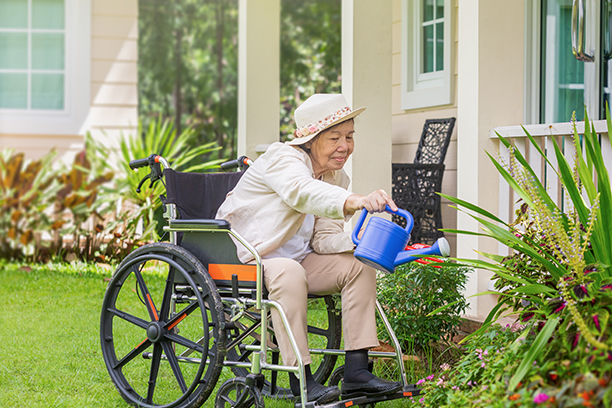 Dementia Care in Johnson City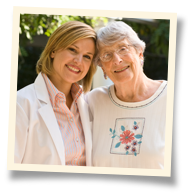 What To Say When They Ask To Go Home
Providing dementia care for a family member can be a really meaningful experience, but it can also come with very specific challenges. If you're living in Johnson City, Visiting Angels® Tri-Cities can offer support, with professional caregiver options and even general guidance from our care team.
For seniors with dementia, it's not uncommon to become confused, disoriented, or agitated. In those cases, your loved one may react in a number of different ways. One common scenario is for a loved one to ask you to take them home. Here's what you'll want to do in response.
A 3-Step Response When They Want To Go Home
When someone with dementia asks to go home, it's a good idea to take a three-step response. Our dementia care team in Johnson City recommends this process for family caregivers:
First, validate their request. You never want to ignore a request to go home or try to explain, even if your loved one is home in the first place. These responses can make someone with dementia feel ignored or can agitate them further. Instead, you want to acknowledge their request directly. You may even want to offer to take them home.
Second, try to divert. Use their initial request as a jumping-off point to redirect their attention short-term. Offer to make them a hot drink before you take them home. Ask where home is, and use that conversational opening to talk about cherished memories. As much as possible, you want this small diversion to be a source of comfort for them.
Third, find a longer-term distraction. Once you've redirected their attention for the short-term, you'll want to find a more intensive distraction. Again, you'll want this to be something they enjoy. If they love to feel useful, ask them to help with a small, simple task. Suggest a walk. You'll know what works for this situation best.
About Our Dementia Care in Johnson City
With Visiting Angels Tri-Cities, you'll never have to deal with dementia care all alone. We know how uniquely challenging it can be, especially for family caregivers. We offer comprehensive care options which can be customized to your family's situation, with compassionate caregivers available in:
Johnson City
Blountville
Gray
Kingsport
Wautaga
Bristol
Colonial Heights
And throughout the surrounding area
Learn more about how our dementia care can support both your loved one and a family caregiver. Families in Johnson City can contact Visiting Angels Tri-Cities to get more information.
Serving Johnson City, Kingsport, Bristol, TN and the Surrounding Communities
Visiting Angels
TRI-CITIES TENNESSEE
321 Old Gray Station Rd #3
Gray, TN 37615
Phone: 423-207-0241