July 2018 Employee Spotlight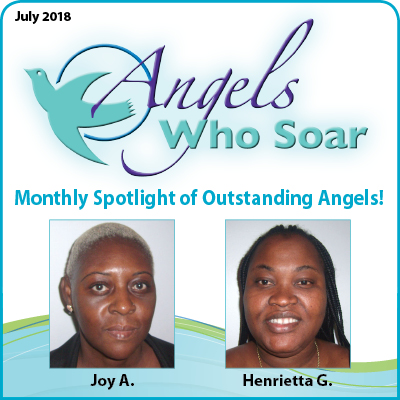 We are so proud of our wonderful, hard-working employees who go beyond the call of duty. Below is why our Angels are so special...
Joy A.
has just celebrated her 3 year work anniversary with Visiting Angels. Joy is a happy person and is always willing to go the extra mile for our clients. Joy also frequently accepts fill-in shifts when other caregivers are unable to go to their shifts, which we greatly appreciate.
Henrietta G.
has been a live-in aide with Visiting Angels for a year now, but her reliability and work ethic make it seem much longer! She bonds well with clients and communicates frequently with the office. We are fortunate to have Henrietta as one of our "go-to" caregivers for our live-in clients.
We are grateful for you and thank you for your hard work, Joy and Henrietta!