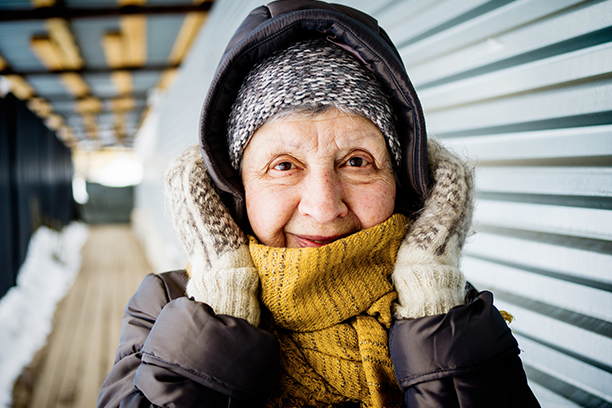 Home Care News by Angels
Don't miss an issue of "Home Care News by Angels"!
Each issue features engaging topics relevant to seniors and seniors' families. We also feature useful gadgets and products, senior humor, Angel Recipes, what's happening at our New Jersey offices, and more!
September/October 2020: When Seniors Want To Social Distance—and Others Don't; Elderspeak: What It Is and Why It Can Be Harmful; Senior Humor: Sherlock Holmes' Camping Trip; Angel Recipes: Apple Pumpkin Pie Smoothie; Client Testimonial: Buddy from Pennington NJ; Gadget Corner: Clever Tongs 2-in-1 Kitchen Spatula and E-Z Riser Mobility Device; Angels Who Soar Outstanding Employees: Linda J and Jacqueline A; Autumn Word Scramble. Read the September/October issue today.
July/August 2020: 6 Safety Tips for Seniors and Family Caregivers During Covid-19 Reopening; Signs and Symptoms of Anxiety Disorders in Seniors; Senior Humor: Restaurant Humor; Angel Recipes: Grilled Corn Salad; Client Testimonial: Debbie in Mercer County; Gadget Corner: LampCharger Light Socket USB Charging Station and Mask Extenders/Ear Savers; Angels Who Soar Outstanding Employees: Marie E and Lyndsey B; Celebrity Birthdays; Summer Safety Word Search; Thanks to Our Caregiver Angels. Read our July/August Newsletter today!
May/June 2020: Marco Rubio Expresses Thanks to Visiting Angels Caregivers; 7 Ways to Maintain a Healthy Routine During Covid-19; 4 Ways Gardening Can Help Seniors Stay Active; Gadget Corner: Cordless Weatherproof Outdoor Rechargeable Lamp and 6-Foot Tall Inflatable Dartboard Game; Client Testimonial: Troy from Pemberton, NJ; Summer At Home Word Search; Angels Who Soar Outstanding Employees: Shirley P and Shirley M; Celebrating Visiting Angels' Nursing Team; Our Angel Healthcare Heroes; Mask Heroes To Our Rescue; Angle Recipes: Tuna Antipasto Salad Bowl; Senior Humor: Movies and Caramel. Read our May/June Newsletter today!
March/April 2020: 6 Coronavirus Scams and Hoaxes Targeting Older Adults; Take Care of Your Emotional Health; Gadget Corner: Aqua Joe Telescoping Tripod Lawn & Garden Sprinkler and TushBaby Baby Carrier; Client Testimonial: Pam from Mercer County, NJ; 10 Ways Family Caregivers (and Visiting Angels Caregivers) Can Help Seniors During Coronavirus Outbreak; Angels Who Soar Outstanding Employees: Jerrett Q and Sherley G; Office News: Staff Working From Home; Our Angel Healthcare Heroes; March Community Resource Bulletin: Colorectal Cancer Awareness Month and April: Cancer Control Month; Senior Humor: Getting Older; Angel Recipes: DoubleTree's Famous Chocolate Chip Cookie Recipe. Read the March/April 2020 issue of Home Care News by Angels.
January/February 2020: Visiting Angels Awarded "Caring Super Star of 2020", 5 Ways to Avoid Heart Disease In Women, 6 Tips to Avoid Winter Hydration, Gadget Corner: 911 Help Now Auto Rescue Tool with Voice Communication and Kuhn Rikon Scoop and Strain Set, Angel Recipe: Velvety Chicken Corn Soup, Client Testimonial: JC in Hamilton Square, NJ, Senior Humor: Winter Humor, Angels Who Soar: Tenneh M and Aleia W. Read the January/February issue of Home Care News by Angels.
November/December 2019: 18 Fun Thanksgiving Games; Making the Holidays More Enjoyable for Seniors; Gadget Corner: 60Up Balance Board and Shavel Micro Flannel Heated Foot Warmer; Senior Humor: Animals Everywhere; Employee Spotlight: Felicia P and Shawna W; November/December Word Scramble; Angel Recipe: Sweet Potato Chili; Client Testimonial: DB in Lawrenceville, NJ. Read the November/December issue today.
October 2019: 5 Early Warning Signs of Pneumonia; Gadget Corner: Homedics SoundSpa Slumber Scents Alarm Clock and Sun Joe Walk Behind Leaf Mulcher Blower Vacuum; Client Testimonial: Wendy in Ewing, NJ; Employee Spotlight: Taye J; October Word Scramble; Angel Recipes: Apple Honey Glazed Chicken; Senior Humor: Traffic Camera. Read the October issue today.
September 2019: Getting A Good Night's Sleep; Gadget Corner: GoGoGrandparent: Uber and Lyft Pickups Without A Smartphone; TableCoaster, Client Testimonial: JC, Hamilton Square, NJ; Employee Spotlight: Lois A and Judith W; Senior Humor: Corney Jokes; Angel Recipes: Autumn Waldorf Salad. Read the September issue today.
Don't miss an issue! Go to our E-Newsletter Archive Page to read all past and current issues.
Serving Mercer & Burlington Counties in New Jersey
Visiting Angels Mercer & Burlington Counties, NJ
140 Darrah Ln
Lawrenceville, NJ 08648
Phone: 609-883-8188
200 Campbell Dr #105C
Willingboro NJ 08046
Phone: 609-883-8188