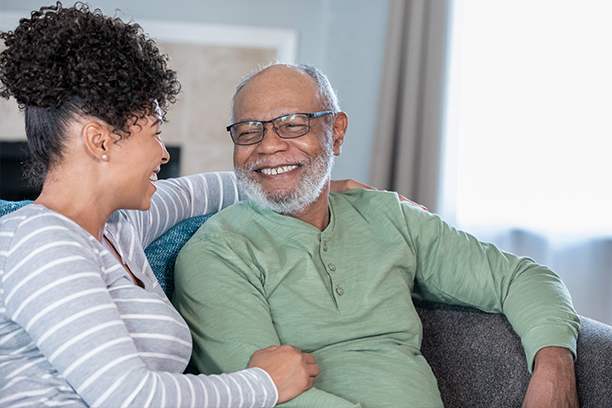 Home Care News by Angels
Don't miss an issue of "Home Care News by Angels"!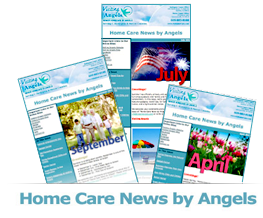 Each issue features engaging topics relevant to seniors and seniors' families. We also feature useful gadgets and products, senior humor, Angel Recipes, what's happening at our New Jersey offices, and more!
March/April 2022: Easy-to-Grow Indoor Plants for Seniors ; How to Help Seniors Manage Headaches and Migraines; Gadget Corner: Kohler Hyten Elevated Quiet Close Toilet Seat and Worx Landroid Robotic Mower; Angels Who Soar: Outstanding Employees Joanna W and Rose A; Client Testimonial: Vito T, Moorestown, NJ; Angel Recipe: Asparagus with Tomatoes; Senior Humor: Late Night Lecture; 50 Years Ago: 1972 Trivia; March/April Celebrity Birthdays. Read the March/April issue.

January/February 2022: 8 Simple Bed Exercises; 8 Brain Boosting Foods; Angel Recipes: Crock Pot Party Meatballs; Senior Humor: 50th Anniversary Gift; Gadget Corner: Drive Nitro Duet Rollator/Transport Chair and Apple AirTag; Client Testimonial: Diane L, Moorestown, NJ; Employee Spotlight: Elsy R. and Judith W. Read the January/February issue.

November/December 2021: Why Vitamin D Is Important for Seniors; 5 Ways to Help Battle Seniors' Holiday blues; Gadget Corner: Swing-A-Way Jar/Bottle Cap Opener, Multi-Mitt Gloves with Cell Phone Pocket, and Clipperpro Rotating Nail Clipper; Client Testimonial: Diana B from Lawrenceville; Employee Spotlight: Felicia P and Rebecca C; Senior Humor: The Big Sale; Angel Recipes: Corn Casserole; November/December Celebrity Birthdays. Read the November/December issue
September/October Newsletter 2021: What Snoring May Mean for A Senior's Health, 9 Music Therapy Benefits for Seniors, Gadget Corner: Warmies Neck Wraps and Facebook Portal Video Calling Device, Client Review: Sharon from Lawrenceville, NJ, September/October Celebrity Birthdays, Angels Who Soar—Outstanding CHHA Employees: Mariama and Celine, Senior Humor: Before HIPAA, Angel Recipes: Fall Chicken-Apple Sausage Skillet Dinner. Read the September/October issue today.
July/August Newsletter 2021: Simple Exercises Seniors Can Do At Home; Keeping Seniors Safe In the Summer; Angel Recipes: Red, White, and Blueberry Grilled Chicken; Senior Humor: Her Husbands; Gadget Corner: Rechargeable Dimmable LED Light Bulbs and Simple Music Player; Client Testimonial: Kim from Riverside, NJ; Celebrity Birthdays; Outstanding Angels Who Soar: Tanya J-E and Dee P; Spotlighting Our Visiting Angels Nursing Team; Read the July/August issue today.

May/June Newsletter 2021: 5 Things NOT to Say to An Aging Parent Relying On You for Care; 6 Outdoor Activities for Seniors and Caregivers; Senior Humor: The Student Nurse; Angel Recipes: Chopped Vegetable Salad with Garlic Dressing; Gadget Corner: Weighted Giving Heart Pillow and DynaShield Mosquito Repellent; Angels Who Soar: Celebrating Our Hardworking Employees: Paule A and Marian M; Client Testimonial: Wendy T from Burlington County, NJ. Read the May/June issue today.
Don't miss an issue! Go to our E-Newsletter Archive Page to read all past and current issues
Serving Mercer & Burlington Counties in New Jersey
Visiting Angels
MERCER & BURLINGTON COUNTIES, NJ
140 Darrah Ln
Lawrenceville, NJ 08648
Phone: 609-883-8188
Fax: 609-883-8199
200 Campbell Dr #105C
Willingboro NJ 08046
Phone: 609-883-8188