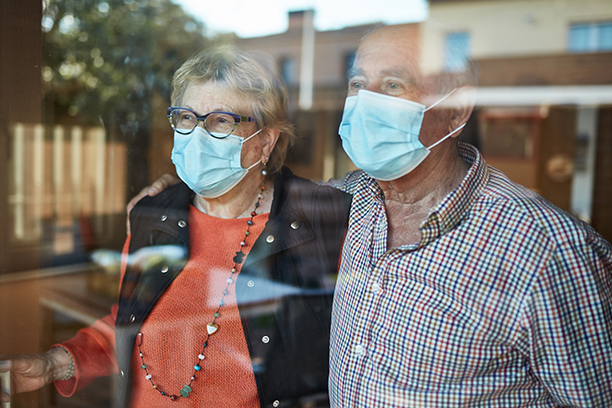 How Transitional Care in Mercer County Reduces Hospital Readmissions
Avoid Hospital Readmissions with Transitional Care
When a patient is in the hospital, their return home is almost always at the forefront of their minds. We help ensure seniors can comfortably transition back to life at home and avoid a return to the hospital.
At Visiting Angels of Mercer & Burlington Counties, we're a local care agency that's committed to helping older individuals stay at home where they most want to be. To fulfill our aims, we've considered the different needs of seniors who have undergone a lengthy hospital stay and require additional support to minimize their risk of a readmission.
What Causes Hospital Readmissions in Mercer County?
Seniors who are rehospitalized often experience a deterioration in their health resulting from:
Difficulties keeping track of medications and instructions
Exhaustion from disrupted sleep cycles
Skipping follow-up appointments
Poor diet caused by a lack of motivation to prepare meals
Those who do not have access to a helping hand with tasks as simple as cooking, bathing, or remembering medication dosages often undergo significant decline after their hospital stay. Rather than getting back into the groove of their normal routine, they find themselves unable to manage their own well-being.
How Our Transitional Care Program Works
At Visiting Angels Mercer & Burlington Counties, we address the above issues with the intention of helping care recipients avoid costly hospital readmissions and make progress in their recovery. We offer the following forms of support:
Support prior to the discharge. We initiate the care process during hospitalization to set the stage for a seamless transition from hospital to home. By coordinating with the senior's family members, we help ensure the senior has the best chances of avoiding rehospitalization.
Support during recovery. Our caregivers monitor seniors at home and provide the external assistance they require to manage their daily routines and follow through on their doctors' orders.
Support from our local office. Our staff members and RNs stay in touch with caregivers to track clients' progress and alert families to high-risk cases.
Is it time to get started with transitional care for a loved one who is in the hospital? Call Visiting Angels Mercer & Burlington Counties today for in-home senior care in Mercer County including Hopewell Township, Lawrence Township, Princeton, Hopewell, Robbinsville, Trenton, Ewing, West Windsor Township, Lawrenceville, and neighboring communities.
Serving Mercer & Burlington Counties in New Jersey
Visiting Angels MERCER & BURLINGTON COUNTIES, NJ
140 Darrah Ln
Lawrenceville, NJ 08648
Phone: 609-883-8188
200 Campbell Dr #105C
Willingboro NJ 08046
Phone: 609-883-8188