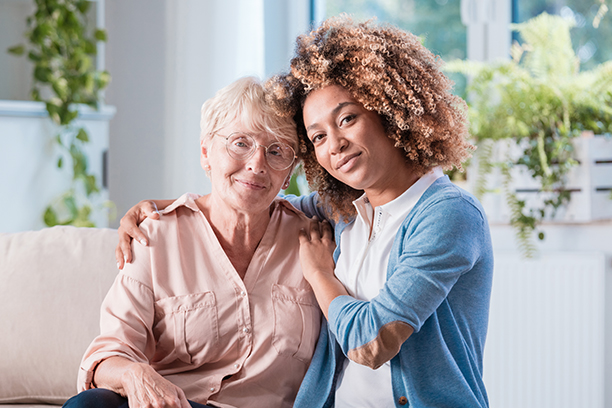 Outstanding CHHA Employees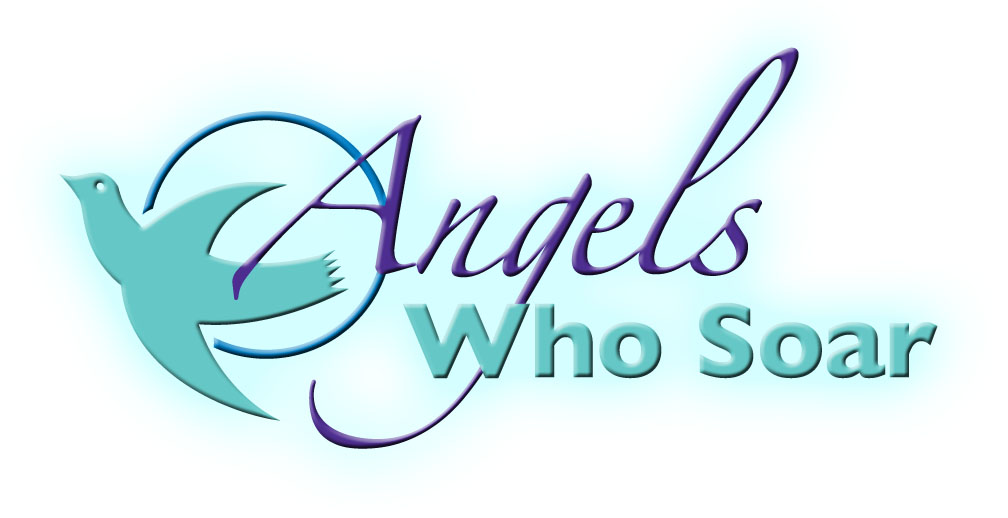 We are so proud of our wonderful, hard-working Angel employees who routinely go beyond the call of duty. We feature these employees in our Home Care News by Angels newsletter. Read why they are so special...
2022
2021
---
December 2020
Thaera I: Thaera has been one of our wonderful live-in Angels since 2015. Clients truly appreciate Thaera; in fact, our client's daughter recently remarked that Thaera is like family, that they couldn't imagine life without her! The office staff appreciates Thaera, as well. She presents very complete and accurate time sheets and duty sheets. She will report any changes in our client's status with notes to the office. She is very meticulous and organized with her communication with the office. For example, if she notices anything unexpected regarding her pay, she will address it calmly and immediately to seek an understanding. If she receives requests for information from the office, she responds quickly in order to stay an active aide in good standing. We love that Thaera maintains an upbeat and positive attitude!
---
November 2020
Becky C: Becky is one of our long-time Angels, having worked with us since 2014. Over the years, our clients have remarked that she's a pleasure to have in their homes. Becky has shown reliability by keeping on top of any schedule changes and will communicate with the office if there's any change regarding shift time and/or whether she was scheduled to be off. If she has any issues where she can't clock in, she'll call the office right away for help so her time gets recorded properly. Becky rarely calls out and if she needs time off she will let the office know in advance so her shift is able to get covered by another caregiver, if needed. Becky will help out whenever she can and will accept fill in shifts if they fit into her schedule. She is also good about getting us her weekly duty sheets. Clients and staff alike appreciate Becky's loyalty.
---
October 2020
Jacqueline A: Jacqueline is one of our experienced live-in aides. Along with having a quiet demeanor, Jacqueline has been described as extremely organized, professional, and on top of medication reminders for clients. She doesn't drive, but is adept using the Uber app and has accompanied clients to medical appointments, the hairdresser, and other places of interest to clients. Jacqueline is diligent at communicating a client's condition and behavioral/health changes to the office via submission of her weekly duty sheets; she keeps us informed of what's going on. She also stays on top of her own medical records and yearly in-services, making sure she's staying compliant with company policies and requirements. She promptly addresses payroll and other administrative issues with open communication with the office. Jacqueline likes things done the right way and sets high standards for herself and others around her.
---
September 2020
Linda J: Linda has said she loves helping people, and it shows in her care of our clients! Her outgoing personality lends itself to her profession, yet she is also a hardworking aide who is flexible (has been willing to stay longer at the last minute, for example), kind, and gets along well with clients and their families. Linda's not afraid of a challenge and is willing to take on more difficult assignments (i.e. clients who have a Hoyer lift) in order to provide the right care; she's not just looking for "easy" assignments. Linda is dependable—we don't need to worry about her calling out or being late to early morning shifts; she puts her clients at ease knowing she is going to be there when she is supposed to be there. She has shown definite improvement in getting her duty sheets to the office each week, which are required by the State of NJ.
---
August 2020
Lyndsey B. has been one of our loyal Angels since 2015. She's been a favorite by clients and families; she earns their trust through her professionalism, respect, and hard work. She also has a knack for motivating clients to be more active through
her encouraging personality. Lyndsey is very responsive with our office staff and communicates quickly and effectively in regard to any changes in our client's condition or other office requests. She rarely calls out and faithfully completes and returns duty sheets.
---
July 2020
Marie E. has been with Visiting Angels since June 2019. Her quiet, patient personality brings a sense of calm and comfort to our clients which is especially helpful when a client becomes agitated or fearful. She is eager to learn and advance her caregiving skills. Marie rarely calls out nor does she have transportation issues getting to her assignments. We appreciate that she is punctual clocking in and out without assistance and that she turns in her duty sheets like clockwork every Monday morning!
---
June 2020
Shirley M. is a dedicated live-in Angel who has been with us since March 2017. Shirley consistently provides good care to our client, even when having to wake up in the middle of the night to attend to our client's needs. She communicates well with the nursing staff and is invariably appreciative, receptive, and professional. Shirley regularly turns in her required duty sheets each week and communicates any changes in client status to the Office through the Notes section on the duty sheets. She faithfully adheres to our live-in time off policy. We value the experience Shirley brings to our team!
---
May 2020
Shirley P. is an experienced, caring, hard-working professional who has been working for Visiting Angels since November 2019. She has been consistent with accurately clocking in/out and is always on time for her assignments. Shirley is also diligent in completing her duty sheets and handing them into the office in a timely manner. She has a very pleasant and personable personality and loves to talk! Especially during the COVID-19 pandemic, she is meticulous about keeping things cleaned and disinfected. We appreciate that she is willing and eager to take assignments that are farther in distance from her home.
---
April 2020
Sherley G. is one of our newer Angels but has made a great impression in the short time she has been with us. She is warm and compassionate and performs her job with efficiency and empathy. Sherley is one of those aides who was made to be a caretaker as she truly enjoys taking care of clients! She is also very reliable, punctual, and rarely takes time off. She's good with challenging assignments and is able to gently and calmly redirect clients who have dementia.
---
March 2020
Jerrett Q. is a friendly, engaging Angel who gets along well with our clients. He is very good with challenging assignments; he is very patient. He regularly makes sure to include families in the care which makes it a family dynamic. He is also good at communicating with the office about a client's condition and with any other changes of concern. Jerrett is consistent at submitting duty sheets (required each week by every aide for every client).
---
February 2020
Aleia W. is a personable and friendly aide. Our clients have commented that Aleia must really enjoy what she does since she always seems to be happy and cheerful! She's also very concerned about our clients and notes any changes that affect their health. She has dementia experience and is adept at redirection. As for office procedures, she regularly submits her required weekly duty sheets, dutifully clocks in and out, and has been willing to do fill-in assignments.
---
January 2020
Tenneh M. has been with Visiting Angels for a year as a live-in aide, and has proven to be a valued member of our team! Tenneh is very observant of even small changes in our client's condition, and has cultivated a meaningful relationship with our client. She communicates very well with our office staff, completes and returns her duty sheets each week (along with her live-in timesheets), rarely takes time off, and performs her duties with dedication.
---
December 2019
Shawna W. has been with Visiting Angels for over 4 years. She demonstrates patience and a calm demeanor, which is invaluable when assisting clients. She gently encourages clients to participate in activities they may not otherwise have done on their own. She's hardworking and respectful to clients and staff alike. Procedure-wise, she rarely calls out, completes/returns duty sheets, and has clocked in/out regularly.
---
November 2019
Felicia P. is a friendly Angel who has greatly improved her performance over the past year. She is focused, reliable, and accommodating to schedule changes. She consistently clocks in and out on time, and completes/returns duty sheets to the office, as required by all caregiver employees. She cares for one of our treasured clients, who happily reports he can't do without her assistance!
---
October 2019
Taye J. is one of our newer Angels who has proven to be a true asset to our company. She has been consistent and reliable, and is always pleasant on the phone and in person when communicating with the office staff. She's also diligent about following clients' plans of care, as demonstrated by her thorough completion of weekly duty sheets. Additionally, we appreciate her willingness to pick up fill-in assignments.
---
September 2019
Lois A. has been on our Angel team since November 2018. She possesses a particular trait which we desire in our caregiver employees—she communicates with us on a consistent basis—very important for employees who work in the field. She's also an exceptionally hard-worker, taking on many fill-in cases, even those which require significant travel. Lois has a great attitude and is a team player!
Judith W. has been with Visiting Angels since May 2018. She's a Star Angel who is eager and willing to work with challenging and difficult assignments. She is also willing to travel to out-of-the-way locations. She performs her job professionally, all while remaining positive, respectful, and with a marvelous sense of humor!
---
August 2019
Joel J has been one of our favorite Angels since 2014. He treats our clients with the utmost respect. He takes the time and energy to understand each client's personalities and tries to figure out ways that allow clients to thrive. For example, on his most recent assignment, he created an art studio in our client's home so the two of them could share their love of art together. Joel has also been described as patient, calm, and positive.
Iris M is a very attentive and caring aide. She treats all clients with the same care and professionalism—whether on a long-term assignment or on a fill-in assignment for only a day. One client recently commented that she was an excellent caregiver and would love to have her as a fill-in again in the future.
---
July 2019
Carla A. has been an outstanding Angel since August 2016. Carla is a friendly aide whose skills and professional attitude demonstrate that tough assignments are never an issue for her. She rarely calls out, turns in duty sheets on time, is very thorough in her care of our clients, and is a nice person to be around. Clients comment positively on her exceptional care.
Alice N. has been one of our go-to live-in/fill-in caregivers since February 2017. She has not only gone the extra mile for our clients, but for the office team, as well. For example, when we needed several back-to-back assignments recently, she accepted them graciously. Many of our live-in clients have requested having her back again when they need a fill-in because of her friendly professionalism.
---
June 2019
Babajide has been one of our live-in Angels since August 2017. Clients have commented on his engaging way with them—he takes the time to really get to know them; he truly cares about them, personally. He is professional and efficient with providing personal care. Babajide is eager to work, and has recently done last-minute hourly and live-in fill-ins at times when we needed an Angel urgently. We truly appreciate Babajide's care and willingness to do what it takes to make sure our clients are happy!
Barbara has been with Visiting Angels since November 2018. During this time, she has been a star Angel! Procedure-wise, she's on point: she's on-time to assignments, turns in her weekly duty sheets (required by ALL aides), and rarely calls out. Clients have commented on her pleasant demeanor, likeable personality, and willingness to do above and beyond what is asked of her. Barbara has proven herself worthy of handling challenging assignments in a professional way.
---
May 2019
Gloria has been one of our outstanding live-in caregiver employees for over 11 years. She has continually met and exceeded our clients' expectations through the years. She is patient, understanding when things don't go as planned, and flexible. Her caring professionalism has turned prospective live-in clients—who were initially hesitant about having someone living with them—into clients who are happy for her company.
Inora has been one of our loyal Angels since 2014. Inora is hard-working, punctual, and consistently turns in the required Duty Sheets each week. She is always willing to accept new assignments with pleasure and rarely calls out. Clients and staff alike appreciate her pleasant, quiet, reflective personality.
---
April 2019
Elba Z. is not only a great caregiver employee who our clients appreciate, but she is also reliable, friendly, and eager to help out in a pinch. Recently, we had an assignment that needed to be filled quickly. Elba jumped in even though it meant she had to rearrange her personal schedule in order to help us out. She is very easy to talk to and is a genuinely nice person--terrific attributes for a professional caregiver!
Maleekia C. uses her love of people to great advantage as a professional CHHA. Her cheerful enthusiasm is infectious! She's also very adept at accompanying clients to doctor visits, not only with skillful safety supervision, but also by taking detailed notes during the visit for future reference. She is truly an Angel who has a passion for her profession and it shows!
---
March 2019
Rose A. is a friendly Angel who has a great sense of humor; clients look forward to her cheerful personality. She rarely misses a shift, and if she does, she lets us know in advance. Rose is a professional who is eager to continually learn and grow in her career.
Amelia Y. chose to become a professional CHHA because she loves working with people. She has a warm smile and an agreeable nature—perfect qualities for an outstanding Angel caregiver! She has a kind, helpful personality which clients and staff greatly appreciate. Amelia is reliable, dependable, and rarely calls out.
---
February 2019
Jackie H. is a motivated and determined Angel. She frequently takes last-minute assignments with a good attitude. Clients have remarked that they enjoy her sense of humor and appreciate the responsible way in which she approaches her job.
Paula E. is a star performer and displays many qualities of a model Angel. She's punctual, rarely calls out, is detail oriented, returns her duty sheets to the office every week without fail, and very much cares about our clients.
---
January 2019
Donna K., an Angel since 2016, has consistently gone above and beyond for our clients and for our company. She has graciously accepted assignments that have required extensive traveling, just to ensure our clients are cared for. She truly understands the importance of companionship. Donna is respectful and faces obstacles without complaint. She makes a great home health aide because she treats our clients as family.

Joanne B.'s strong work ethic and caring nature reveal her loyalty and professionalism to our clients and to Visiting Angels. Joanne forms strong bonds with our clients as a result of her kindness, helpful nature, and warm demeanor. Her dedication to our clients and to her caring career has made her a valued Angel.
---
December 2018
Delores M. is the type of Angel that everyone loves. She is friendly and always has a smile on her face. One of our clients even commented that she is like a ray of sunshine every time she walks into a room! Delores consistently does everything and more to make sure our clients are happy.
Tatiaira P. is a wonderful Angel who cares very deeply about our clients. She is intuitive with clients' needs and does a marvelous job. She is always willing to go the extra mile—staying late if needed without complaint. One of our clients said she didn't know what she would do without Tatiaira. Our client also said that Tatiaira does everything that is asked of her with a smile on her face.
---
November 2018
Kwame O. has been a reliable and dependable employee caregiver with Visiting Angels since 2012. Kwame is one of those unique people who goes about his day smiling and without complaint, not even realizing what a positive impact he has on our clients' lives. He is in tune with clients' needs and is well beloved by both clients and office staff alike.
Yan D. has been with Visiting Angels since March 2017. During this time, she has been an attentive, prompt, and helpful CHHA who rarely calls out. Recently, a client's daughter commented that Yan has gone above and beyond to ensure her mom is happy everyday, and that Yan makes sure her mom has everything she needs before leaving at the end of the day.
---
October 2018
Shushana F. is one of those angels who quietly and effectively goes about her job without a lot of people taking notice...that's only because Shushana works overnight shifts. Sushana is a bright star on those dark nights, quietly but efficiently caring for our clients and keeping them comfortable. Shushana rarely calls out and has an outstanding record with Visiting Angels.
Abena B. is one of our live-in caregiver employees who has gone above and beyond for our clients. She truly cares about our clients; she makes sure they have a clean, comfortable, and safe environment, makes sure they are on time to doctor appointments, and provides for their wants and needs. She has been described as kind, patient, and a well-mannered representative of Visiting Angels.
---
September 2018
Johnny W. has been one of our outstanding Angels for nearly a year. In that time, he has been consistently reliable and dependable. He's also well-liked by our clients and other caregivers, too. Our office staff appreciates that Johnny is very willing to accommodate extra shifts and last-minute schedule changes.
Shamira B. is a friendly, outgoing Angel. Recently, a client commented that she had never had a happier caregiver than Shamira, that it was obvious that she enjoys her job. Shamira is flexible and always tries to accommodate the requests of the Care Management Team as well as those of our clients.
---
August 2018
Edith C. has been a versatile go-to Angel. Not only is she willing to accept assignments in both Mercer and in Burlington counties, but in the past few weeks, she has accepted every fill-in assignment we have offered—without complaint. Edith is pleasant and always seems to have a positive attitude. She has a genuine empathy for our clients, and really cares about keeping them happy. Edith is a wonderful member of the Angels team.
Arnell Y. is one of those special Angels who is always willing to accept fill-in assignments. She makes a concerted effort to check in with the office every day. She is reliable, trustworthy, and cares a great deal about the clients she cares for. Always with a ready smile, she pitches in and does whatever is necessary to ensure our clients are well taken care of!
---
July 2018
Joy A. has just celebrated her 3 year work anniversary with Visiting Angels. Joy is a happy person and is always willing to go the extra mile for our clients. Joy also frequently accepts fill-in shifts when other caregivers are unable to go to their shifts, which we greatly appreciate.
Henrietta G. has been a live-in aide with Visiting Angels for a year now, but her reliability and work ethic make it seem much longer! She bonds well with clients and communicates frequently with the office. We are fortunate to have Henrietta as one of our "go-to" caregivers for our live-in clients.
---
June 2018
Nathalie F. has been on our Angel team since September 2017. Not only do our clients appreciate her, but the office staff does, too. Over the Memorial Day weekend, she was willing and able to do 3 fill-in assignments in a row! It's so helpful, especially on a holiday weekend, to have special "go-to" Angels like Nathalie who are willing to step-in at a moment's notice. We also appreciate that she responds to office requests within an hour.
Judith W. is one of our star newer Angels who has not missed an assignment by calling out. She is a hard-working employee who currently cares for 3 of our clients. While most of our Angels prefer to work closer to their own homes, Judith has been willing to travel to assignments throughout both Mercer and Burlington counties, which we greatly appreciate!
---
May 2018
Dee P is a hard-working aide who has demonstrated reliability for over 2 years. She is a consistent worker who continues to impress us with her dependability. Our clients adore her spirit of generosity and warmth. She is regularly on time and rarely calls out. Dee is an asset to our team; her long-term commitment to our company and to our clients demonstrate this!
Paule A has been a star Angel since she came on board over 7 months ago. She is habitually on time to her assignments, regardless how early in the morning they may start. She is flexible, hardworking, and cares for multiple clients—some on the same day. She's ready to work with a smile on her face! Her cheerful, caring, dependable demeanor has proven that she's a great team player.
---
April 2018
Aline D. celebrated her 7th anniversary with Visiting Angels in March. For the past 2 years, she's been working with one particular client. In these 2 years, she's been consistently on time and has had infrequent call-outs. Clients admire her focus and dependability; she does what is she is asked and more! She has shown loyalty and dedication with her many years of service at Visiting Angels.
Jeilyn F. has only been working for Visiting Angels less than a year, but has proven herself to be kind-spirited, driven, and hardworking. She has shown flexibility with her schedule in order to meet the needs of our client for whom she is providing care. She has gone above and beyond to make sure he is comfortable and content. Our client speaks highly of Jeilyn and that's no doubt due to her positive attitude and work ethic.
---
March 2018
Patricia L. has a cheerful, positive outlook which brightens our clients' days. She has been a dedicated Visiting Angels employee for 7 years, and has routinely shown an eagerness to work. She puts her best foot forward on every assignment. In her current assignment, our client has remarked that she treats him as though he were family, and shows much care in all she does.
Maria E. has been one of our steadfast Angels since 2016. She is flexible and willing to accept additional assignments, even in a pinch at the last minute. She goes out of her way to form connections with our clients and does her best to fulfill any special requests our clients may have regarding their care.
---
February 2018
Nicole G. has been a dedicated Angel since 2016. She currently works with 3 clients, all with whom she happily shares her professional affection and attention. She takes the time to learn our clients' likes and preferences, then incorporates those details into her interaction with the clients. She's hard-working and is always ready to pick up additional assignments when offered.
Claudette H. joined our Visiting Angels team in 2017. She has a compassionate, caring nature which is an important part of being a successful caregiver. When a client's husband was recently hospitalized, for example, she provided not only physical support to our client, but was also a comforting emotional support during a difficult time. She is consistently eager to go the extra mile with clients.
---
January 2018
Peter B. is one of our longtime Angels, having been with us since 2013. Peter's dedication is extraordinary-he currently drives over 1.5 hours from his home to our client's home every day! Our client's family member has commented on how he takes pride in his profession of providing care, and shows much patience while doing so. We appreciate your loyalty and kind-spirit, Peter!
Shennel C. is an amazing Angel team player! She strives for excellence when taking care of our clients and has always been willing to lend a helping hand with fill-in assignments. Shennel shows wisdom when working with an array of client types, and doesn't shy away from new and different situations.
---
December 2017
Susan R. has been a devoted Angel since 2016. Susan has historically been flexible and eager to take on more assignments, even in a pinch. In fact, she was willing to drive an hour from her home to do a fill-in! She has a great spirit and caring personality, even when given challenging assignments. Clients have always been impressed with how involved she is with their care and at how she continually looks out for them.
Shandel A. is a newer Angel who has a big heart and humble spirit. He's very professional, on time, and consistently keeps the Care Management Team informed and updated about our clients. He treats each client as he would his own family member and ungrudgingly goes the extra mile for every client.
---
November 2017
Natacha L. has been one of our dedicated, loyal Angels since 2014. We can always count on her reliability, her consistent attendance, and her eagerness to take on more permanent and fill-in assignments. A client has recently commented that she's very friendly, is always smiling, and happily performs her duties. Keep up the awesome work, Natacha!
Nancy C. is one of our newer Angels who is making a positive impact. She's working with a client who had previously been resistant to receiving help with her activities of daily living (ADLs). According to the family, Nancy's kind, professional demeanor has changed that resistance; their mom is even going on walks, which she had previously refused. We appreciate Nancy's gentle persuasion!
---
October 2017
Joel J., a loyal Angel since 2014, has been doing an excellent job on a very unique and challenging assignment recently. He continually represents Visiting Angels very well with his professionalism and positive attitude!
Josephine B. is a newer Angel who has been with one of our clients since his first day of service in February. Josephine demonstrates calming patience with difficult situations. The family has recognized this and has remarked, "Josephine has the patience of a saint!" The family really appreciates Josephine and her help with their father.
September 2017
Michelle D. has been one of our loyal employees since November 2011. Recently, a client's family member (who had experienced problems with other home care agencies in the past) remarked that Michelle is "fabulous and amazing," takes good care of her mother, and is always smiling. We greatly value Michelle's good nature and helpfulness.
Mohamed M., also a long-time Angel (since December of 2012), recently accepted an assignment with a client which was extremely challenging and difficult to staff. His dedication and compassion toward this client is unsurpassed. We respect Mohamed's professionalism and caring personality.
---
August 2017
Lyndsey B. recently celebrated her 2-year anniversary with Visiting Angels. We so appreciate her loyalty to both our company and to our clients. She's a very compassionate aide and goes out of her way to make sure every client is well taken care of!
Monica B. is well-liked by every client she services. She's always willing to help the Care Management Team and accepts additional assignments with very short notice. We especially love that she always has a big smile on her face! She recently started service with a client; the client quickly gave feedback that he likes her very much and believes it will be a long-term association!
July 2017
Ophelia C. has been one of our very special Angels since 2008. She has been a live-in caregiver employee for the same client for 9 years. She has been an amazing home health aide and has been extremely loyal and hard-working through the years. Ophelia is truly an Angel!
Kumba G. has been with Visiting Angels since 2015. Kumba is always punctual for her assignments and is a natural caregiver at heart. We are happy to have her as a member of the Visiting Angels' team!
---
June 2017
Fatumata B. is a newer employee to Visiting Angels, but she's proven that's she's meant to work in the caregiving profession. Fatumata has gotten outstanding praise from our clients who have remarked that she is a great fit for the home care field; the work required seems to come naturally to her. She is a true Angel at heart!
Lakeya K. has been with Visiting Angels since 2013. She has an effervescent personality and passes her bubbliness onto her clients! Lakeya helps improve the quality our clients' lives continually. We're grateful to have her at Visiting Angels!
---
May 2017
Gloria A. just celebrated her 9-year anniversary with Visiting Angels. We congratulate Gloria on her many loyal years of service. She has always displayed kindness and love toward our clients through her words and sincere dedication. She's a prime example of the kind of "Angel" we all would want with us.
Marie B. has been one of our lovely Angels since 2014. A client's family gave her recent praise, stating: "Marie is extremely punctual, has a joyful spirit and a positive demeanor with an attentive approach in her one-on-one dealings with our mom. Marie is a consummate home health aide, one who is conscientious, taking pride in all that she does."
---
April 2017
Esther R. has been with Visiting Angels for nearly 5 years and gets nothing but praises from our clients. One of them remarked, "Esther was great; professional and kind. Great job, Esther!" Another family said, "She is great in all she does. We're very happy with her."
Claudette H. is one of our most experienced home care employees, having worked in the health care field for over 15 years. She's a great representation of Visiting Angels; our clients thing so, too. One client recently said, "[Claudette] is very competent; she knows what she is doing."
---
March 2017
Hawa D. has been one of our Angels for over 5 years. When one of our live-in aides needs time off, she's our go-to fill-in live-in aide. Our clients have often requested her by name; they appreciate her knowledge and confidence in her job abilities. She's a hard worker and takes initiative. Thank you for all you do, Hawa!
Shayla R. regularly exceeds our expectations by going above and beyond, whether it's with her assigned long-term case or with fill-in assignments. She's always spreading her natural bubbliness with the office staff and with the clients on her assignments. We wish we could duplicate her! She's a great aide who has been in this field for over 18 years. We're glad you're at Visiting Angels, Shayla!
---
February 2017
Kwasi B. has been a solid employee who has been with our company since July 2009. We can always count on Kwasi to provide superior client care and are so proud of his long service. He is currently with 3 clients who all are happy to see him when he arrives!
Carla A. is beloved by both our clients and by our office staff. She always has a smile when she comes into our office. Our clients have nothing but good things to say about her. Thank you for your kind and patient nature, Carla!
---
January 2017
Ben W-S. has been with one of our clients, Mr. C, for over 6 months. The family says great things about Ben…that he's a professional, and that one can tell that caring for people is his life's work. They report he treats Mr. C as if he were his own family member. Keep up the good work, Ben!
Aeysha G. was one of our holiday Angels! At the last minute over the recent holiday weekend, Aeysha accepted a fill-in assignment. We appreciate Aeysha's willingness to help a client in need, especially for a hard-to-fill holiday shift.
---
December 2016
Gertrude A. took a fill-in assignment at the last minute, literally. We are grateful that she accepted, but are very happy that she didn't hesitate and had a great attitude when we approached her with the assignment. This makes our job so much easier!
Natalie J: We also shine the spotlight on Natalie J. who takes on every case we offer to her–despite the distance. Even better, every client she has visited has given her praise for her service!
---
November 2016
George A. is one of our faithful live-in aides who has been on his current assignment for over 2 years. Our client adores him and said he wouldn't change a thing about him!
Johnnie F. has been a special Angel this month by taking several fill-in assignments with only a moment's notice for each one. It's great to know that we can depend on Angels like Johnnie!
---
October 2016
Esther B. recently received praise from a client's family declaring, "She was the biggest sweetheart over the past year. Your agency was great for picking her. My mother loved her!"
Denise T. received a similar sentiment from a client's daughter: "Denise is wonderful! She is just what Mom needed!"
---
September 2016
Thaera I.'s care of our client in Browns Mills meant so much to our client and her family. Thaera displays attributes we so appreciate in our Angels: compassionate, competent, and kind.
---
August 2016
Jumah V: It's always a happy day in the office when one of our clients sends us a note praising one of our Angels. A client's daughter-in-law wrote to tell us that Jumah V. did an excellent job cooking, cleaning, and making our Tabernacle client's life brighter with her presence. Thank you, Jumah!
---
July 2016
Tori: As she was literally walking into her own home, our office called Tory H. to ask if she could do an emergency fill-in assignment, as one of our clients needed assistance that moment. Tori gladly accepted, turned around, and went directly to our client's home.
Mekee K. is being complimented this month on her friendly, agreeable attitude. Whenever the office calls her, she is always pleasant and willing to help.
---
June 2016
Marie M. and Ladie A. are assigned to the same client. Both Angels are eager to fill-in or adjust their work schedules in order to accommodate any schedule tweaks they or our client may request. This helps ensure our client receives continuity of care, and doesn't need to adjust to a new Angel each time one of them is unavailable. We truly appreciate this team's flexibility and cooperation!
---
May 2016
Nicole G. has made an amazing difference in the life of one of our clients. The two have developed a common bond of crocheting, which has made a positive impact on our client.
Despite juggling a full-time college schedule and a full work schedule with Visiting Angels, Nana K. is always ready to rework her schedule, when possible, to help us with last-minute fill-in assignments.
---
April 2016
Alison has been incredibly flexible and willing to move her personal schedule whenever possible to accommodate our last-minute requests for fill-in assignments.
Ashley received the ultimate compliment from the son of the client for whom she's assisting. He said that although his mother's memory is very poor, she remembers and eagerly waits for Ashley on the days she comes. Ashley also accompanied his mother to a movie; while his mom can't remember what movie they saw, she remembers the "life experience" of being with Ashley.
---
February/March 2016
For the past few months, Donna R. has taken on extra overnight shifts with a client. She is replacing one of our other aides who had to leave the country suddenly due to a family emergency.
Movita S. has just celebrated her 5-year anniversary with Visiting Angels. In those 5 years, Movita has always been willing to adapt to client schedule changes to assist the clients. She has shown true dedication and loyalty to Visiting Angels through the years.
Despite a very hectic schedule, Lillian G. manages to balance it all very well and is always very helpful in doing the best she can to accept last minute fill-in assignments.
---
January 2016
Hola A. was caring for an hourly client who took a sudden turn for the worse and required live-in care. Hola offered to rearrange her personal schedule to stay in the client's home as a live-in aide until we were able to get a long-term live-in employee.
Becky C. has happily accepted last-minute fill-in assignments, even on holidays, so that our clients would not have to go without care and to also help the employees for whom she was replacing.
---
December 2015
Patience Y. has often rearranged her personal schedule to cover a co-worker's shifts for a mutual long-term client. Our client's family was so appreciative that they gave her a lovely flowered plant for Thanksgiving.
Vickie D. has accepted a variety of long-term cases that require her to drive a good distance between cases each day, which isn't ideal. However, she's been positive and cheerful about it, and treats each assignment as though it were the first one of the day.
Marie Lynn D. has been with Visiting Angels a long time. She works overnights and happily agrees to work as many hours as our client needs; our client's family is very pleased, as a result.
---
November 2015
Last year, we reported that Doris J. helped save Mrs. C's life by performing the Heimlich maneuver. Once again, this diligent Angel helped keep Mrs. C from choking.
Grace O. noticed that our client was looking very pale and was extremely lethargic, so she strongly urged the client's family to take him to the ER. The client is now recuperating in the hospital and will be returning home soon.
---
October 2015
Evelyn accepted an urgent assignment even though it was a longer distance from her home than we normally ask our home care employees to drive; she understood our client's serious need for care.
Anya Y. eagerly stepped up to become "lead aide" by orienting other aides on an assignment for a long-term client whose care needs progressed from several hours a day to 24 hours per day.
---
September 2015
Hawa D., a fill-in aide on a live-in assignment, agreed to stay an extra 24 hours when the regular aide had a personal matter and couldn't return as scheduled.
Thaera I. cut her vacation short by almost a full day so that a fill-in aide who was covering for her could accept another assignment.
Even though Judy works overnight shifts for a client, twice this past month she has been willing to readjust her free time during the day in order to accommodate the client's need for extra car.
Serving Mercer & Burlington Counties in New Jersey
Visiting Angels
MERCER & BURLINGTON COUNTIES, NJ
140 Darrah Ln
Lawrenceville, NJ 08648
Phone: 609-883-8188
Fax: 609-883-8199
200 Campbell Dr #105C
Willingboro NJ 08046
Phone: 609-883-8188