March 2019 CHHA Employee Recognition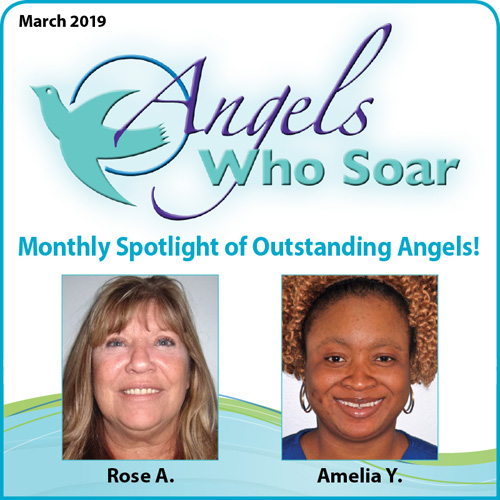 We appreciate and value our home care field employees! Every month we spotlight them as Angels Who Soar. This March we are highlighting Rose A. and Amelia Y.
Rose A. is a friendly Angel who has a great sense of humor; clients look forward to her cheerful personality. She rarely misses a shift, and if she does, she lets us know in advance. Rose is a professional who is eager to continually learn and grow in her career.
Amelia Y. chose to become a professional CHHA because she loves working with people. She has a warm smile and an agreeable nature—perfect qualities for an outstanding Angel caregiver! She has a kind, helpful personality which clients and staff greatly appreciate. Amelia is reliable, dependable, and rarely calls out.
Thank you, Rose and Amelia!