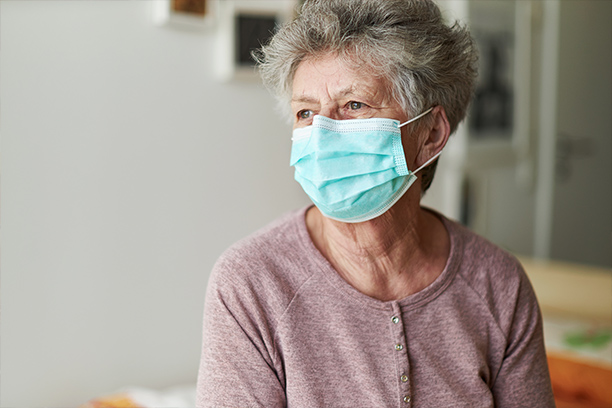 Visiting Angels Commercials
Visiting Angels On TV
Woman: "My world spins fast and I wouldn't change a thing. I wear many hats: mother, daughter, and wife. Being a Visiting Angel is a big part of my life. I love providing the care that Groege needs now that he lives alone. Visiting Angels gives me the confidence, work experience, and support to be the BEST caregiver possible."
---
Gardening Angel Client: "I used to love going out early in the morning with my watering can and clippers to enjoy my garden. Now things have changed. My Angel helps me stay active so I can continue to do the things I enjoy at home." Caregiver: "I love to bring a smile to her face and know that I'm making a difference when she needs it most."
---
Cindy Williams: The Comfort of Home
"Hi, I'm Cindy Williams. Visiting Angels knows that there's no comfort like the comfort of home. Is there an adult you love finding it difficult to live independently? Visiting Angels provides compassionate, tailored, in-home care for up to 24 hours a day. Independence, dignity, and quality of life for seniors...Visiting Angels is 'America's Choice in Senior Home Care.'"
---
Cindy Williams: Personal Care from Visiting Angels "Hi, I'm Cindy Williams, and I believe that our seniors deserve the very best care and that home care should be personal. That's why I recommend Visiting Angels--the compassionate caregivers that give you peace of mind. Visiting Angels provides personal care, meal preparation, light housekeeping, companionship, and so much more. To put an Angel By Your Side, go to Visiting Angels.com."
---
The Greatest Gift Client: "After Mom's hospital and rehab stay, we didn't think we'd have another chance to celebrate a holiday with her. But Visiting Angels has given us the greatest gift possible—Mom at home, happy, well-cared for, and most importantly—safe. Sara's not just a caregiver—she's part of the family, helping us keep our traditions alive." Visiting Angels, America's Choice in Senior Home Care.
---
It's My Turn Client: "I've wondered what I would do when I got to this stage of my life...and now here I am. I always helped people close to me, and now it's my turn. Visiting Angels' caregivers have been able to assist me with my needs. Caring, attentive, and compassionate personal care...and I couldn't be happier."
---
---
---
We're A Team Caregiver: "I've been caring for people my whole adult life...I couldn't think of doing anything else. Since I joined the Visiting Angels team, I've found a compassionate group of professionals that have become more like a family than just an employer. I love the opportunity to care for my seniors and the Visiting Angels team gives us the support that both families and caregivers rely on."
---
Grateful for My Angel Client: "Throughout my life I've always tried to be there for the people around me. Now, things have changed and I'm so grateful for the Angel who truly cares for me." Home care employee: "It's so rewarding to be a part of his life and make a difference when he needs it the most." Visiting Angels, America's choice in senior home care.
---
More Than A Job Caring for people has been a constant theme throughout my life. When I decided on a career at Visiting Angels, it was the best decision I ever made. With Visiting Angels, I know I'll receive the support needed to be the best caregiver I can be. Visiting Angels is not just a job, it's the most rewarding thing I've ever done. My work makes a difference for people who need help living at home. Visiting Angels, America's choice in senior home care.
---
We Have An Angel Waiting Visiting Angels knows that senior home care should be personal. So whether Dad needs help preparing his meals, or Mom needs a little assistance around the house and some friendly companionship, Visiting Angels is there. Qualified and experienced caregivers give you peace of mind...We've Got An Angel for That!
---
There's An Angel For That "More coffee? I'd love to, but have to get over to my dad's." "Everything OK?" "Fine. Since Mom died, we've been helping with his cleaning, laundry, and cooking his meals. He loves his independence living at home. Frankly, how much longer we can do this?" There's an Angel for that! At Visiting Angels, your qualified caregiver will give you peace of mind.
---
An Angel by Your Side "I love living independently at home, but sometimes I need a little help. That's when it's nice to know I have an Angel by my side." At Visiting Angels, we understand that living independently can sometimes be difficult. That's why we help you choose an experienced caregiver to help maintain the independence of your loved one for as long as you need us. Call Visiting Angels today, and put an Angel by your side!
---
Independence and Peace of Mind "It was becoming more difficult for Mom to live on her own. We knew she needed help, but she didn't want to lose her independence. Visiting Angels allowed us to have assistance for Mom at her home, with services tailored around her needs. Mom keeps her independence, and we have peace of mind knowing she's in good hands when we can't be there to help."
---
Customized Senior Care Service No two people are the same. Everyone's needs are different. Whether you need help with meals, housekeeping, or just friendly companionship, Visiting Angels is there. Visiting Angels will pair you with a caring aide, matching your needs and personality. Visiting Angels knows that personal home care should be personal!
---
Retaining Independence | Fall Prevention "Dad is independent, but he was having trouble doing things on his own that might have prevented him from living at home. With the help of Visiting Angels, he's been able to do more and keep his independence." --- "Mom's Visiting Angel went through the house and showed us how to reduce her risk of falling. She showed us things we never would have thought of. Visiting Angels gave my mom a safer home and gave me peace of mind."
---
An Angel Fell Into Our Lives Daughter: "Things are really great for us right now. I guess you could say an Angel just fell into our lives." Friend: "An 'angel'?" Daughter: "Yes, an Angel from the in-home care professionals Visiting Angels. They have been a wonderful solution to keeping Mom independent and living at home." Mom: "I was a little worried at first, but since I can approve of my caregiver, it really made me feel safe. I love the way Visiting Angels works with my schedule; it's wonderful. I still get to call all the shots and when things come up that I just can't do, my Angel is always there." Daughter: "It's such great feeling of relief knowing that Mom's happy and is being well taken care of." Mom: "She's a friend I can count on. From the moment I met her I knew she was the right one for me. I knew I could trust her because she wants to be here to help me. She truly is an Angel, and she's changed my life." Daughter: "Visiting Angels has not only improved Mom's life, but has given us all peace of mind."
---
Senior Home Care by Angels Visiting Angels understands there's no comfort like the comfort of home. That's why we provide personalized care that comes to you for help with simple daily activities and affordable home care services up to 24 hours per day. And since we select your Angel from our experienced caregivers, you'll have a qualified helping hand you can trust. Visiting Angels offers the quality life you want and the peace of mind you deserve.
---
Visiting Angels Featured On Fox & Friends
Huge Job Generator in Spring 2013 with 24,000 Jobs Nationwide! "Every 13 seconds, someone in this country turns 65. As you notice, I bring a lot of in-home care companies to the show. OK, this is the same. This is Visiting Angels in-home senior care. People are living longer. Alzheimer's, dementia—they're not sick enough to be in a hospital or nursing home. They want to be at home. This is where you [our viewers] come in. 24,000 people nationwide. 24,000 jobs in the spring of this year. Every franchise of the 450 they have, is hiring right now. You can be a franchise owner, or you can be a case manager, or you can be a home companion. Caregivers make about $8.50 to $11.50 per hour [more in NJ]. Again, this business is growing, it's constant."
---
Serving Mercer & Burlington Counties in New Jersey
Visiting Angels Mercer & Burlington Counties, NJ
140 Darrah Ln
Lawrenceville, NJ 08648
Phone: 609-883-8188
200 Campbell Dr #105C
Willingboro NJ 08046
Phone: 609-883-8188