August 2019 CHHA Employee Recognition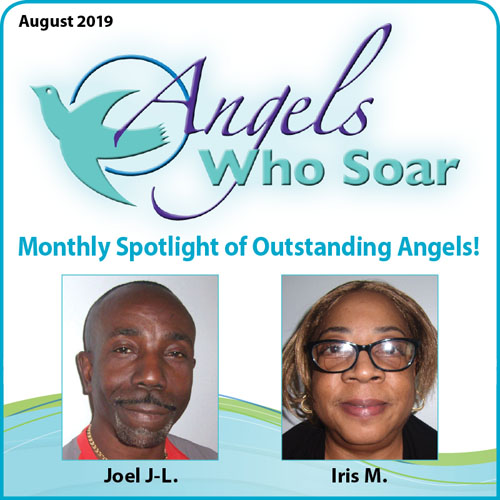 Angels Who Soar: August 2019
We appreciate and value our home care field employees! Every month we spotlight them as Angels Who Soar. This month we are highlighting Joel and Iris.

Joel J-L. has been one of our favorite Angels since 2014. He treats our clients with the utmost respect. He takes the time and energy to understand each client's personalities and tries to figure out ways that allow clients to thrive. For example, on his most recent assignment, he created an art studio in our client's home so the two of them could share their love of art together. Joel has also been described as patient, calm, and positive.
Iris M. is a very attentive and caring aide. She treats all clients with the same care and professionalism—whether on a long-term assignment or on a fill-in assignment for only a day. One client recently commented that she was an excellent caregiver and would love to have her as a fill-in again in the future.
Thank you, Joel and Iris!