May 2018 Employee Spotlight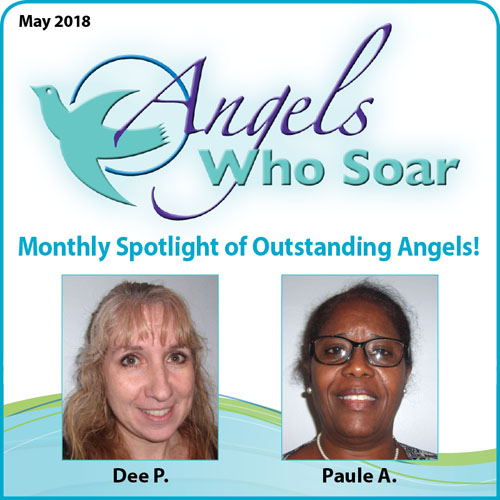 We appreciate and value our home care field employees! Every month we spotlight them as Angels Who Soar. This May we are highlighting Dee P. and Paule A.
Dee is a hard-working aide who has demonstrated reliability for over 2 years. She is a consistent worker who continues to impress us with her dependability. Our clients adore her spirit of generosity and warmth. She is regularly on time and rarely calls out. Dee is an asset to our team; her long-term commitment to our company and to our clients demonstrate this!
Paule has been a star Angel since she came on board over 7 months ago. She is habitually on time to her assignments, regardless how early in the morning they may start. She is flexible, hardworking, and cares for multiple clients—some on the same day. She's ready to work with a smile on her face! Her cheerful, caring, dependable demeanor has proven that she's a great team player.