April 2019 CHHA Employee Recognition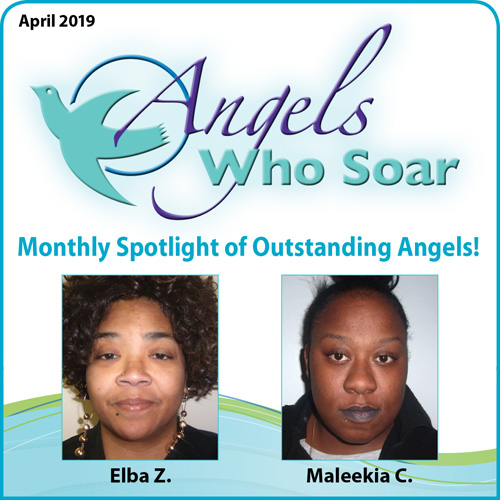 We appreciate and value our home care field employees! Every month we spotlight them as Angels Who Soar. This April we are highlighting Elba Z and Maleekia C.
Elba is not only a great caregiver employee who our clients appreciate, but she is also reliable, friendly, and eager to help out in a pinch. Recently, we had an assignment that needed to be filled quickly. Elba jumped in even though it meant she had to rearrange her personal schedule in order to help us out. She is very easy to talk to and is a genuinely nice person--terrific attributes for a professional caregiver!
Maleekia uses her love of people to great advantage as a professional CHHA. Her cheerful enthusiasm is infectious! She's also very adept at accompanying clients to doctor visits, not only with skillful safety supervision, but also by taking detailed notes during the visit for future reference. She is truly an Angel who has a passion for her profession and it shows!
Thank you, Elba and Maleekia!