July 2019 CHHA Employee Recognition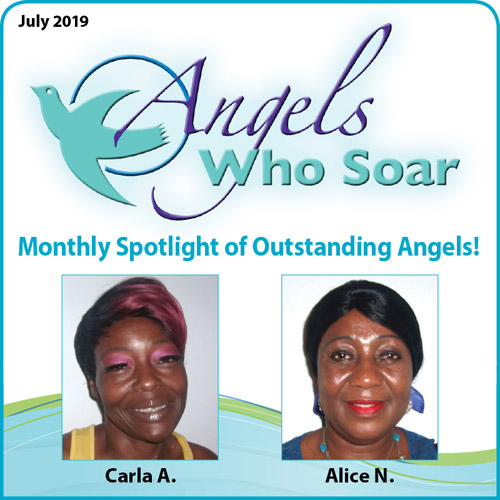 We are so proud of our wonderful, hard-working employees who go beyond the call of duty.
Carla A. has been an outstanding Angel since August 2016. Carla is a friendly aide whose skills and professional attitude demonstrate that tough assignments are never an issue for her. She rarely calls out, turns in duty sheets on time, is very thorough in her care of our clients, and is a nice person to be around. Clients comment positively on her exceptional care.
Alice N. has been one of our go-to live-in/fill-in caregivers since February 2017. She has not only gone the extra mile for our clients, but for the office team, as well. For example, when we needed several back-to-back assignments recently, she accepted them graciously. Many of our live-in clients have requested having her back again when they need a fill-in because of her friendly professionalism.
Thank you, Carla and Alice!