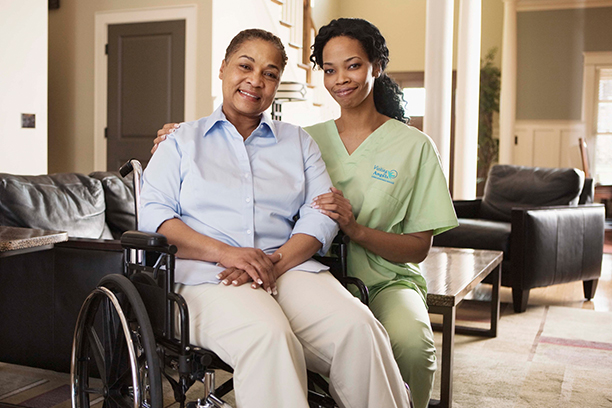 Alzheimer's Assistance Programs for Cincinnati, OH Seniors
Alzheimer's FAQs
If you have a loved one who has recently been diagnosed with Alzheimer's, you likely have many questions. This FAQ gives you answers from senior care professionals at Visiting Angels of East Cincinnati. Learn more about Alzheimer's and Alzheimer's assistance programs below.
What is the difference between dementia and Alzheimer's?
Dementia is an umbrella term for a wide range of brain disorders that are characterized by memory loss. Alzheimer's is the most common type of dementia. According to estimates, Alzheimer's cases account for somewhere between 60% to 80% of all cases of dementia.
It's therefore true that everyone with Alzheimer's has dementia, but not everyone with dementia has Alzheimer's. Individuals who are living with vascular dementia, for instance, will suffer symptoms like Alzheimer's, but the cause of their dementia is different.
What are the risk factors for Alzheimer's?
While scientists are still researching the exact cause of Alzheimer's disease, researchers have identified several risk factors.
The three biggest risk factors are as follows:
Advanced Age.

In most cases, symptoms of Alzheimer's disease begin after the age of 65.

Genetics.

Individuals with a family history of Alzheimer's are at higher risk of developing the disease themselves.

Heart Health.

Poor cardiovascular health increases one's risk. Individuals with a history of hypertension, high cholesterol, diabetes, stroke, or cardiac arrest will be at higher risk.
What are the symptoms of Alzheimer's?
Most symptoms, particularly early signs of Alzheimer's, are expressed through a person's speech, thought patterns, and behaviors.
The most prominent symptoms include:
Short-term and long-term memory loss

Trouble solving simple problems

Uncommon struggles with day-to-day activities

Words forgotten or mixed up

Items lost more frequently

Confusion about current time or place

Confusion about the names and identities of people

Irrational, irritable, or depressed behaviors and actions
What are my loved one's options for Alzheimer's assistance programs?
As Alzheimer's disease progresses, individuals living with the disease require high levels of care to ensure their well-being and safety. Individuals with early stage and mid-stage Alzheimer's are typically cared for by friends or family. But as the disease reaches its later stages, professional Alzheimer's assistance programs are often required.
One option for care is moving your loved one into a nursing care facility. However, this can be traumatic for individuals with Alzheimer's, and it is typically considered a last resort.
Another option is to hire Alzheimer's home care services, such as those offered by Visiting Angels of East Cincinnati. This specialized in home care helps individuals age in place with Alzheimer's disease.
Learn more about Alzheimer's assistance programs offered by Visiting Angels of East Cincinnati today by calling 513-898-1440.
Serving Eastern Cincinnati: Montgomery, Hyde Park, Mt. Lookout, Terrace Park, Newtown, Kenwood, Blue Ash, Amberley Village, Milford, Indian Hill, Amelia, and Anderson Township
Visiting Angels
EAST CINCINNATI, OH
8595 Beechmont Ave #207
Cincinnati, OH 45255
Phone: 513-898-1440
Fax: 513-898-9075