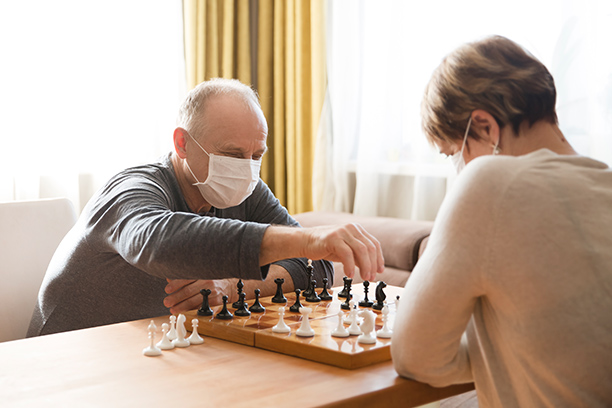 Choose Caregivers with Character. Choose Quality Home Care Professionals from Visiting Angels Edgewater.
Caregivers from Visiting Angels are the leading quality home care professionals for seniors in Edgewater, Crofton and Bowie, MD because of our commitment to good character
Choosing the right care provider for your loved one is a serious decision. Your mind may be filled with a bunch of questions that need answers:
What will a professional caregiver do in case of emergency?

What type of care does my loved one need?

Can I trust them?
At Visiting Angels Edgewater, we understand the seriousness of this decision. Our team of kind and skilled senior caregivers are passionate about providing compassionate care to each of our unique clients. It is our mission to put seniors first. We prioritize the security, safety and personal well-being of every client in our care.
When you choose Visiting Angels Edgewater as your loved one's care provider, we understand the weight of that responsibility and we don't take it lightly.
Count on Our Quality Home Care Professionals in Edgewater and Surrounding Communities
The Visiting Angels team is a strong source of experienced and compassionate senior care experts. Our strength has a lot to do with how much weight we put on character and integrity. These values start with our national team and reach all the way to the caregivers who provide quality care to our clients from day to day.
Each Visiting Angels office has the same values and morals that allow us to be as compassionate about our work as we need to be to make the impossible possible. When bringing new caregivers onto our Visiting Angels team, like owners, their character is a huge component of whether they're accepted or not. Thousands of families choose Visiting Angels as their primary care provider, and we believe that fact has a lot to do with our character-first approach.
This philosophy stretches into our hiring practices, as well. We are often looking for new ways to strengthen our team of quality home care professionals. It's important to all of us to hire the quality of care that we would utilize for our own loved ones.
No matter what you're looking for from our senior care services, we will help you find the right caregiver for you. We allow you to Select Your Caregiver to ensure that the caregiver that you choose is one that you will be comfortable with for the long haul.
Our quality home care professionals put character first, and you should as well. Contact our Edgewater, MD office today to schedule a free in-home assessment and take the first step on the road to finding the care your loved one needs.
Serving Anne Arundel and Prince George's Counties, Including Edgewater, Crofton, Bowie and Surrounding Areas
Visiting Angels EDGEWATER, MD
3168 Braverton St Ste 400
Edgewater, MD 21037
Phone: 410-881-8405