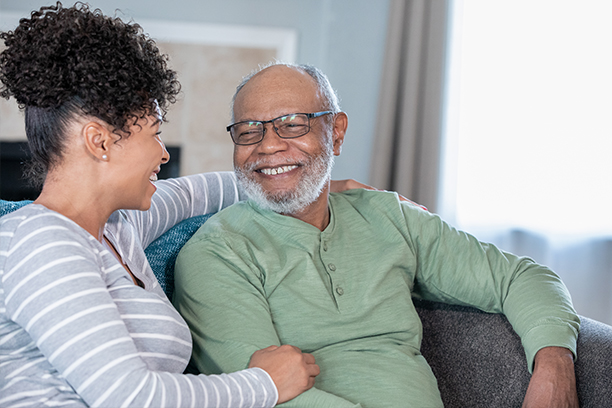 Quality Home Care Professionals from Visiting Angels Edgewater
Caregivers from Visiting Angels are the leading quality home care professionals for seniors in Edgewater, Crofton, Gambrills and Bowie, MD because of our commitment to good character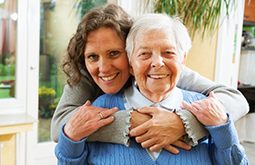 Choosing the best caregiver for your elderly loved one is a big choice. You may get overwhelmed with everything you need to consider, like how prepared the caregiver will be in case of an emergency or if the caregiver is equipped to provide the support your loved one needs in order to age in place.
At Visiting Angels Edgewater, we realize how important it is to find a quality home care professional. That's why we hire caregivers who are dedicated to delivering exceptional in-home senior care to each and every client. It is our goal to prioritize the comfort, safety and personal well-being of seniors throughout Edgewater, Bowie, Gambrills, Crofton and nearby towns.
When you pick Visiting Angels Edgewater to care for your loved one, we realize the gravity of the task, and we don't take it lightly.
How Does Visiting Angels Edgewater Find the Right Caregivers?
"Amazing team of warm-hearted folks where client needs and care takes priority. What's equally impressive is they're innovative in finding new methods of delivering care beyond time spent physically at the home. Visiting Angels truly goes above and beyond making sure aging parents continue to thrive at home longer, prolonging the need for higher level and costlier care."
- Neil T.
The Visiting Angels Edgewater team is full of compassionate and quality home care professionals. Our strength is heavily influenced by how much emphasis we place on character and integrity. These ideals begin with our national team and go all the way down to the caregivers who deliver great care to our customers on a daily basis through Anne Arundel and Prince George's Counties.
Our team has the principles and values required to be as passionate about our work as is required to make the impossible achievable. When it comes to bringing new caregivers into our Visiting Angels team, like owners, their character is a significant factor in whether or not they are approved. Thousands of families have chosen Visiting Angels Edgewater as their main care provider, and we think this is due in large part to our character-first approach.
This mindset extends to our employment procedures as well. We are always seeking for fresh approaches to bolster our staff of high-quality home care professionals. When we look for caregivers, we look at more than the experience they have. We also consider how they can demonstrate loyalty, compassion, patience and kindness, which are some of the core values of Visiting Angels. It is critical for every one of us to employ the same level of care that we would provide for our own loved ones.
Whether your loved one needs part-time or full-time in-home senior care, we will assist you in locating the best care provider for you. We enable you to Select Your Caregiver to guarantee that the caregiver you pick is one with whom you would feel comfortable over time.
Our quality home care professionals put character first, and you should as well. Contact our Edgewater, MD office today at 410-956-7771 to schedule a free in-home assessment and take the first step on the road to finding the care your loved one needs.
Serving Anne Arundel and Prince George's Counties, Including Edgewater, Crofton, Bowie, Gambrills and Surrounding Areas
Visiting Angels
EDGEWATER, MD
3168 Braverton St #400
Edgewater, MD 21037
Phone: 410-956-7771
Fax: 410-956-7757