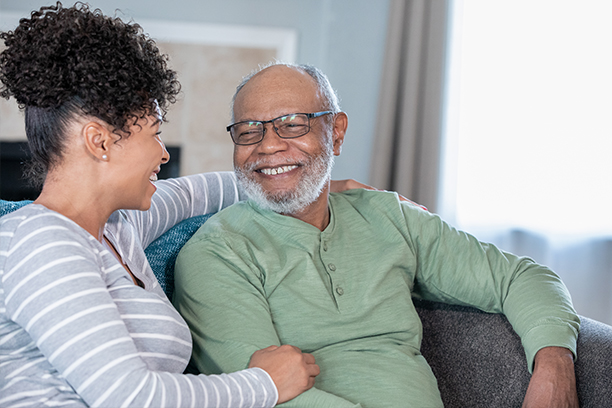 Our Professional Home Care Services Help Seniors in Edgewater, MD and Surrounding Areas Avoid Hospital Readmissions
The Ready – Set – Go Home program provides professional home care services for seniors in Edgewater, Crofton and Bowie, MD who have been discharged from the hospital in order to reduce the likelihood of readmission
There is a high incidence of hospital readmission in the United States. A recent survey suggests that around 20 percent of discharged senior patients end up going back to the hospital within 30 days after being sent home. This reduces the rate of their recovery thus making it longer for them to get back on their feet.
As the primary caregiver to your elderly loved one, it is important that you take an active approach in protecting them so that you prevent hospital readmissions. While all it takes is to follow the doctor's directives, there are some factors – uncontrollable ones – that make it difficult for them to be safe while recuperating. These include the environment and also the skill of caregivers to provide proper care.
That's why Visiting Angels Edgewater offers quality transitional care through our Ready – Set – Go Home program aimed at helping seniors safely return home and avoid readmission.
"The Visiting Angels' Nurse Aids have been a saving grace! They were an instrumental part of my Aunt's in-home rehabilitation after coming home from the hospital and surgery. Brie (Britney) was the wonderful, pleasant and ultimate professional Account Manager who worked her magic to get us the help that we needed! Brie is awesome and a real gem! Blanca and Eunice have been caring, compassionate and attentive caregivers. Thank you Visiting Angels for everything!"
- Gayle S.
How Professional Home Care Services Can Help Your Loved One Safely Return Home from the Hospital
While you may have the best intentions to your loved ones, it is more beneficial if you seek external help by hiring caregivers to provide the right care that your loved ones deserve. At Visiting Angels, we have the Ready-Set-Go Home program that is designed to make it easier for your loved ones to transition from the hospital to home.
The program starts when your loved one is in the hospital so the caregiver can provide professional home care services to the entire family during the hospital stay. They can also guide the family through the discharge process provided by the doctor so that they can ensure that your loved one will be safe once they are out from the hospital.
Once your loved one is safe in their home, our caregivers can stay with them to provide non-medical assistance to ensure safety and comfort while they are recovering. They also observe the physical and cognitive changes so that the attending physicians can be alerted if needed. They also provide other services such as light housekeeping, follow-up doctor's visits, medication reminders and more.
Get Started with Transitional Care from Visiting Angels Edgewater
If your loved one is currently in the hospital, then this is the best time to get a caregiver. The caregiver can provide support within the hospital and they can assist you during the discharge process. That way, you will be able to ensure that your loved ones are not at risk for hospital readmission. By hiring our caregivers, you will cover all bases.
To learn more about our professional home care services, contact our Edgewater, MD office today at 410-956-7771. Visiting Angels is here for you!
Serving Anne Arundel and Prince George's Counties, Including Edgewater, Crofton, Bowie, Gambrills and Surrounding Areas
Visiting Angels
EDGEWATER, MD
3168 Braverton St #400
Edgewater, MD 21037
Phone: 410-956-7771
Fax: 410-956-7757