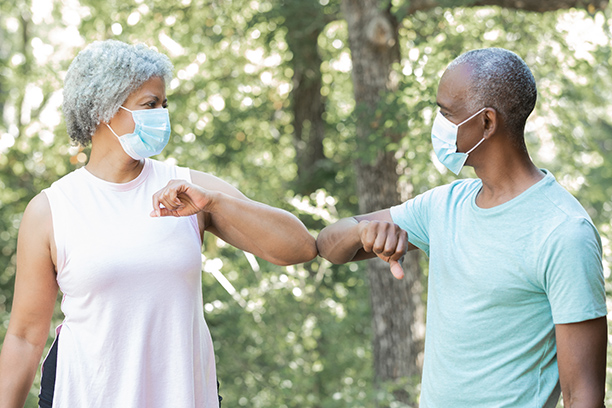 Comprehensive In-Home Care for Seniors in Gadsden, AL
In-home care solutions from Visiting Angels allow older adults in Gadsden, AL to live independently, never compromising their safety
As an in-home care agency, there is a lot that separates Visiting Angels from the rest. We provide a wide range of services that help older adults live independently. However, what makes us truly special is that we approach each senior as an individual. This means that all of our care plans are personalized and designed carefully to meet the needs of each client. We want to make sure all of our clients are able to continue living happily in their family home, a place where they have made so many memories and which brings them so much comfort.
If your loved one is choosing to live out their golden years in the wonderful and vibrant community of Gadsden, AL, that's great news. Although you may be reluctant at first about the idea, we are here to tell you that your loved one's safety will never be compromised with proper in home care.
In-Home Care Options in Gadsden
In Gadsden, AL, we offer the following services:
Personal Care – Our caregivers can help your loved one with their personal care needs, including assistance with personal hygiene, meal prep, light housekeeping, mobility assistance and more.
Companion Care – Your loved one's needs for social interaction are just as important as their physical needs. Our caregivers can provide meaningful companionship, transportation to the Gadsden Public Library and more.
Certified Palliative Care – Differing from traditional hospice care, palliative care is provided to older adults with a wide range of chronic conditions that need advanced assistance. The focus is primarily on comfort.
Ready-Set-Go Home – Our hospital-to-home program was created to make sure your loved one receives all the necessary support to recover quickly and avoid readmission to the hospital or rehabilitation facility.
Social Care – There are so many opportunities for staying in touch that older adults are missing out on. With one of our caregivers, your senior parent can keep in touch with family members and friends. Staying active socially is incredibly important for the overall well-being of older adults. Now, they can utilize platforms like Skype, Facebook, Facetime, and others to improve the way they communicate.
Dementia Care – As part of our dementia care, we provide exceptional memory care and assist seniors in staying on top of their daily routines, making sure they are safe and healthy.
Alzheimer's Care – We have a specialized program for older adults with Alzheimer's disease. The goal is to make sure older adults are able to continue living comfortably as the disease progresses.
End of Life Care – Compassionate end of life care for terminally ill seniors is our goal. We are there to serve as your family's right hand as they undergo their final transition.
Fall Prevention Program – Making sure to fall proof your loved one's home is a top priority. This can significantly improve their quality of life and make sure they are avoiding unnecessary emergency room visits.
To learn more about our home care services, contact our Gadsden, AL office.
Serving Blount, Marshall, Etowah Counties and the surrounding areas
Visiting Angels GADSDEN, AL
815 Riverbend Dr #A
Gadsden, AL 35901
Phone: 256-507-0083