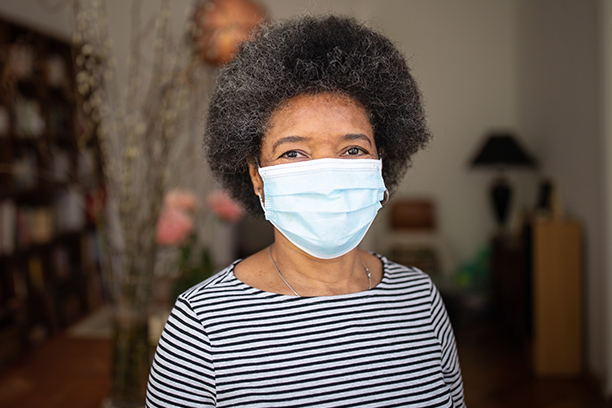 Aging in Place with Alzheimer's Care Services in Union Grove
Dependable Alzheimer's Care for Seniors in Union Grove, AL
When a senior loved one is diagnosed with Alzheimer's, a family will often immediately start looking into care providers for their loved one. Some families decide to admit their aging loved ones into a nursing home and other families decide to hire a professional in-home care provider. If your loved one has been diagnosed with Alzheimer's and you're looking for in-home Alzheimer's care in Union Grove AL, choose Visiting Angels Gadsden.
Visiting Angels is an in-home care provider. We understand how important it is for seniors to age in place comfortably and safely. So, we make sure to provide high-quality Alzheimer's care services for our clients. Additionally, we are always open to talking about any concerns or questions related to our home care services. We address concerns so our clients, and their families, feel secure being under our care.
Union Grove Residents Can Receive Personalized Care Plans
Our care services are also amazing because we create personalized care plans for all of our clients. Our trained caregivers work with your family and senior loved one to provide reliable care services that accommodate schedules, preferences, and your loved one's well-being. Whether your loved one is experiencing the early stages of Alzheimer's or an advanced stage, Visiting Angels Gadsden's caregivers have the experience necessary to support their needs.
A Higher Standard for Alzheimer's Care
To provide the best Alzheimer's care that we can, we created a formal training program for our caregivers. Our training program is run through a collaboration with the Alzheimer's Foundation of America. The training program ensures that our homecare providers have the knowledge needed to best care for someone with Alzheimer's. You are always welcomed to contact us if you would like to learn more about our Alzheimer's formal training program.
Living Assistance Services in Union Grove
Visiting Angels Gadsden provides several living assistance services. Our services not only help those with Alzheimer's but also dementia. Our services are designed to help your loved one maintain their independence and their dignity. We assist with:
Medication Reminders
Hygiene Care
Meal Planning & Preparation
Dressing Assistance
Assistance with Errands
Other Activities of Daily Living
Getting Started with Visiting Angels Gadsden
To get started with Visiting Angels Gadsden, one of our services coordinators will have an initial meeting with you. You can schedule the meeting time and date at your convenience. The meeting will be used as an opportunity to learn about your loved one's needs and preferences. All in all, we use the information we gather to develop a clear idea of how to support your loved one.
After the initial meeting is complete, we will then use the information we've gathered to carefully create a customized plan of care that accommodates your loved one's lifestyle and needs. Once the plan is created, we will look for a caregiver who will be the most compatible with your loved one and will be more than capable of meeting your loved one's needs.
If you are ready to take the next step and want to schedule an initial meeting, or if you want to learn more about our services, contact us today.
Serving Blount, Marshall, Etowah Counties and the surrounding areas
Visiting Angels GADSDEN, AL
815 Riverbend Dr #A
Gadsden, AL 35901
Phone: 256-507-0083