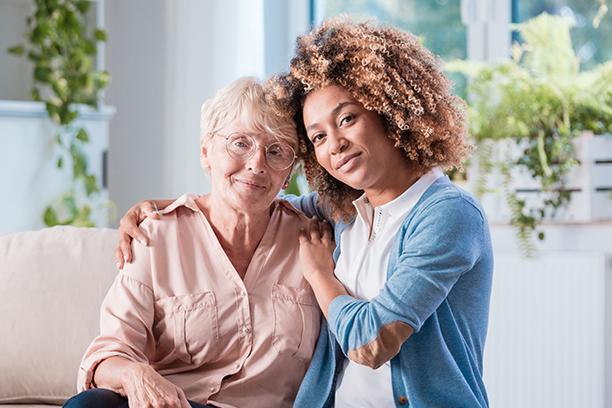 Long-Distance Elder Care from Visiting Angels in Gaithersburg, MD
Visiting Angels helps families who live far away from elderly relatives in Gaithersburg, Potomac, Rockville, Germantown, Brookville and surrounding areas in MD arrange in-home elder care for their loved ones
When you come to the realization that your loved one's health is declining and that they need assistance with everyday activities to lead a quality lifestyle in their own home, you may feel as though you need to take on caregiving responsibilities in order to help them maintain a high quality of life. However, your options may be limited if you do not live near your aging parent or relative and cannot physically be there for them when they need a helping hand.
It is becoming more common for families and senior relatives to be separated by distances, living in different cities, states or even continents. Adult children move away from their hometowns for better career opportunities or to start their own family, while older adults prefer to remain in the comfort and familiarity of their cherished family home.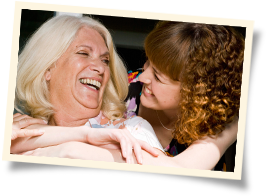 Unfortunately, when the time comes to consider professional elder care options, these distances can create communication issues and make it difficult for adult children and elderly relatives to find the right solution. If you are currently in this position, you may be worried about how you will possibly deal with all the challenges of arranging in-home care from a considerable distance.
That's why Visiting Angels Gaithersburg works with families who live outside of Gaithersburg, Potomac, Rockville, Germantown, Brookville and surrounding Maryland communities in order to arrange the in-home care their loved ones need. Our care coordinators can work with you to create a personalized care plan to make sure your loved one has everything they need to stay safe, comfortable and happy in their own home.
Helping Families Arrange In-Home Care, No Matter the Distance
At Visiting Angels Gaithersburg, we understand how difficult it can be when a loved one is dealing with age-related issues and needs everyday assistance and we want to give you peace of mind. We are one of the leading home care providers in our local community and we are committed to helping our care recipients lead happier, better lives at home, going above and beyond to meet all their needs.
We are also experienced when it comes to long-distance caregiving. We assist families who live apart on a daily basis, helping them with all the arrangements for their loved ones' care, communicating with families on a regular basis to update them on their loved ones' health and overall well-being and giving them peace of mind. We provide a wide range of in-home elder care services that are designed to assist seniors with everyday tasks that have become too difficult due to age-related issues. Whether your loved one needs help taking care of their personal hygiene, medication reminders or dementia care, you can count on our caregivers to be there for your loved one when they need care most.
We know that the process of finding the right home care provider can be stressful for both you and your loved one. However, we can ease your parent's transition into in-home elder care as much as possible. Our care coordinators will visit your loved one and assess their care needs and develop a perfect plan of care based on their health, preferences, lifestyle and special requests. Thanks to our Select Your Caregiver program, your loved one will get a professional caregiver with whom they can bond. We want to ensure your loved one receives the care they truly need from a dedicated professional who is committed to improving your loved one's quality of life and helping them remain independent.
With long-distance caregiving from Visiting Angels Gaithersburg, you can focus on other aspects of your life while knowing your senior loved one is in capable and caring hands.
Call our Gaithersburg, MD office at 301-355-6578 today to schedule a free consultation and learn how our long-distance elder care services can benefit your whole family. We are happy to help!
Serving Gaithersburg, Germantown, Potomac, and the Maryland Suburbs
Visiting Angels
GAITHERSBURG, MD
971A Russell Ave
Gaithersburg, MD 20879
Phone: 301-355-6578
Click Here
- To download more information about DiaXsys.