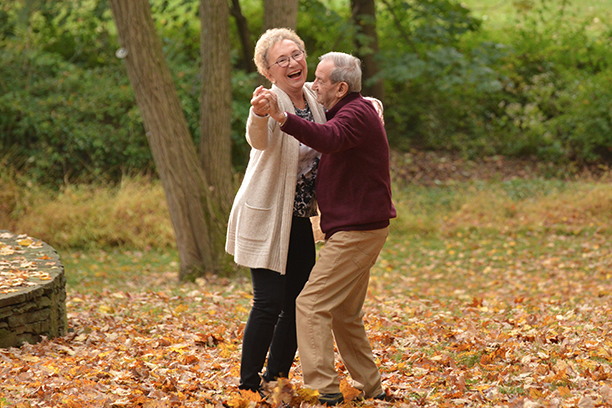 Dedicated Senior Caregivers in Gaithersburg, MD and Surrounding Areas
When you count on our senior caregivers, you can rest assured that your loved one is receiving in-home care from a professional in the Gaithersburg, MD area with the right personality and character
When you start looking for professional care for a loved one, it's so important to find a local home care agency you can trust. At Visiting Angels Gaithersburg, we completely understand the weight and importance of this decision and we can help you provide your loved one with the best care there is.
Our mission is to put seniors first – all our caregivers are trained to prioritize the safety, security and personal well-being of clients placed in our care at all times.
Regardless of the type of care that you're looking for, whether it is companion care, personal care or specialized care to help Mom or Dad continue living independently at home, you'll have peace of mind when you choose a personalized care plan from Visiting Angels Gaithersburg.
Character Matters When It Comes to Finding Professional Senior Caregivers at Visiting Angels Gaithersburg
At Visiting Angels Gaithersburg, we've established ourselves as one of the most trusted and respectable caregiving agencies in the nation. One of the keys of our success is maintaining a vision of care where seniors are always in focus. Of course, our vision largely depends on the character and integrity of each and every Visiting Angels member – from the owner of each Visiting Angels franchise to our in-home caregivers who provide care for thousands of families across the United States.
"Visiting Angels has the best staff from the CNAs, nurses and coordinators all willing to provide excellent care to the family. Always nice and friendly when in conversation. I want to give a special recognition to Ms. Cynthia. She always offers great service and is very attentive when it comes to working with my family. She always answers the phone politely and catered to my families needs and desires. A great representation of what Visiting Angels represents."
From the first minute you contact our Gaithersburg office, you'll find a team of seasoned professionals dedicated to doing whatever it takes to help your mom or dad age in place safely and comfortably.
We implement our character-first philosophy when it comes to hiring new senior caregivers. When local Visiting Angels owners screen and evaluate potential additions to our ever-growing team, above all, they prioritize personal traits such as compassion, patience, dedication, and kindness. In our approach to caregiving, we look for the same quality of care we would want for our own loved ones.
We are dedicated to finding the right caregiver for every client placed in our care. For this reason, we will encourage you and your loved one to take advantage of our Select Your Caregiver option. Our care directors will make every effort to make the right fit and match your loved one with a caregiver whose personal traits, experience and qualifications will be ideal for meeting all your home care needs.
Choose senior caregivers with character – choose Visiting Angels. Contact our Gaithersburg, MD office today to learn more about how we can help your family. We look forward to working with you!
Serving Gaithersburg, Germantown, Potomac, and the Maryland Suburbs
Visiting Angels GAITHERSBURG, MARYLAND
971A Russell Ave
Gaithersburg, MD 20879
Phone: 301-719-5140