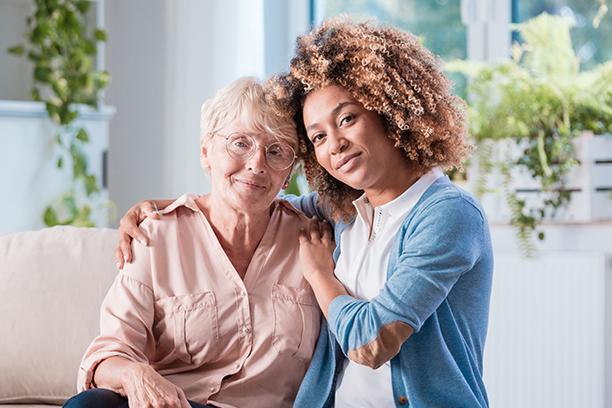 Medication Reminders for Seniors in Gaithersburg, MD and Surrounding Areas
To help seniors in Gaithersburg, MD and surrounding areas take their meds properly, our in-home caregivers can provide medication reminders
At Visiting Angels Gaithersburg, it is our goal to help seniors maintain their independence throughout their golden years and age safely at home. With help from our skilled home care providers, your loved one can receive all the assistance they need to live a happy, active and joyful life. We offer various home care services such as meal preparation, light housekeeping and transportation.
We also provide medication reminders to ensure that our clients are taking their medications correctly. Although we cannot administer meds or organize pill boxes, we can remind your loved one to take their pills on time and as prescribed.
Why Medication Reminders Are Important
Most medications need to be taken according to instructions given by a doctor or otherwise they won't be effective. Some pills need to be taken with food, others on an empty stomach, while for some medications it is extremely important that they are taken in the morning/evening. If your loved one needs to take several different medications throughout the day, following all those different instructions may be too confusing or complicated, especially if they suffer from dementia.
Our in-home caregivers can verbally remind your loved one to take their pills or set a timer that will help them remember to do so. We can also make sure that instructions for medications are followed and keep an eye on your loved one when they are taking their pills to make sure they have done it successfully. Our caregivers can also supervise your parent and keep their eyes open for unwanted side-effects.
If your loved one doesn't take their medications correctly or consistently, it can have serious negative effects.
Meaningful Assistance from Our In-Home Caregivers in Gaithersburg and Surrounding Communities
Our medication reminders are just one of the services we offer in Gaithersburg and surrounding areas in Maryland. Our caregivers can also assist your parent with various other activities such as grocery shopping, running errands, and meal preparation, light housekeeping, maintaining personal hygiene and transportation.
With Visiting Angels Gaithersburg as your partner in senior care, your loved one will receive a care plan based entirely on their wants and needs.
Call Visiting Angels Gaithersburg to Learn More!
Do you wish to learn more about home care services? If so, please contact our Gaithersburg, MD office and see just how the assistance of our in-home caregivers can make a difference in your loved one's life. Call us today and schedule a free in-home assessment.
Serving Gaithersburg, Germantown, Potomac, and the Maryland Suburbs
Visiting Angels
GAITHERSBURG, MD
971A Russell Ave
Gaithersburg, MD 20879
Phone: 301-355-6578