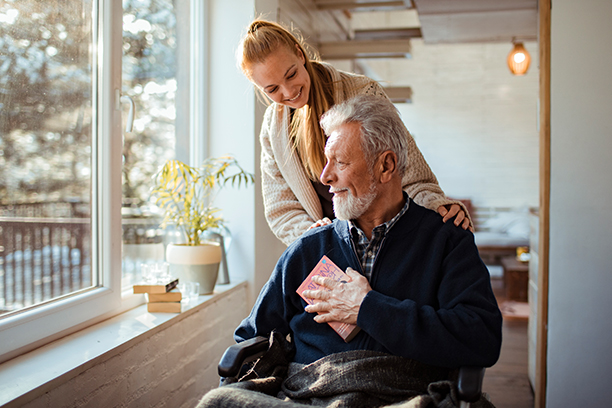 About Visiting Angels Gastonia, a Trusted Home Care Company for Seniors in Gaston, Cleveland and Lincoln Counties in North Carolina
Learn why Visiting Angels is one of the leading home care companies for families in Gastonia, Cramerton and surrounding areas in NC
Visiting Angels Gastonia has been providing dependable in-home senior care throughout Gaston, Cleveland and Lincoln Counties for many years. Our home care company focuses on providing seniors the support they need to live out their golden years in the home they've known and loved. Whether your loved one needs assistance with everyday tasks or is recovering from an injury or chronic illness, our caregivers will be there to provide the one-on-one, personalized care they deserve.
Why Families Choose Visiting Angels Gastonia
We provide companionship, help with everyday tasks and respite for family caregivers. Our caregivers can prepare nutritious meals and keep houses clean and secure. Whether you need help with light housekeeping, medication reminders or companion to take on outings, Visiting Angels Gastonia's full range of quality in-home senior care services can help.
In addition to assisting seniors with everyday tasks, we also provide specialized care solutions for seniors with unique needs. For those with Alzheimer's disease or other forms of dementia, our specialized care solutions allow us to help seniors live happy and healthy lives for as long as possible. For seniors who are suffering from a chronic illness, our palliative care services aim to bring comfort and hope to their lives through a comprehensive approach to care.
Trusting a stranger to care for your senior loved one can be nerve-wracking. You can count on our caregivers to provide the support your loved one needs while treating them with the dignity and respect they deserve. We only hire caregivers who have previous caregiving experience and share our values in loyalty, patience, dedication, compassion and more. Through our thorough screening and interviewing process, we ensure we hire caregivers who are a perfect fit for our team.
Best of all, we believe in a personalized approach to care. Many other local home care companies use a "one size fits all" approach, but this doesn't work in every situation because no two seniors have the exact same needs. When you choose Visiting Angels Gastonia, we will work with you to create a customized care plan based on your loved one's needs, schedule and other factors. We want to ensure your loved one receives the support they truly need in order to remain independent and live out their golden years in their beloved home.
Areas We Serve
Visiting Angels Gastonia provides care to seniors throughout Gaston County, Lincoln County and Cleveland County in North Carolina.
In Gaston County, we provide in-home senior care in Belmont, Bessemer City, Cherryville, Cramerton, Dallas, Gastonia, High Shoals, Kings Mountain, Lowell, McAdenville, Mount Holly, Ranlo, Spencer Mountain and Stanley.
In Cleveland County, we provide senior care services in Belwood, Boiling Springs, Casar, Earl, Fallston, Grover, Kingstown, Kings Mountain, Lattimore, Lawndale, Light Oak, Mooresboro, Patterson Springs, Polkville, Shelby and Waco.
In Lincoln County, we provide our services in Lincolnton.
Get Started with Visiting Angels Gastonia
Want to learn more about our home care company? We offer consultations so families can learn about the work we do and how they can get started with elder care.
Scheduling a consultation with Visiting Angels Gastonia is easy. Simply contact our office and speak with a caring, knowledgeable staff member for more information and to make your reservation.
For more information about our home care company and how we can help your loved one, call our Cramerton, NC office at 704-469-4207 today.
Serving Gastonia, Kings Mountain, Cramerton, Belmont, Mount Holly, Shelby and Surrounding Areas in NC
Visiting Angels Gastonia, North Carolina
102 Hidden Pastures Dr #202
Cramerton, NC 28032
Phone: 704-469-4207