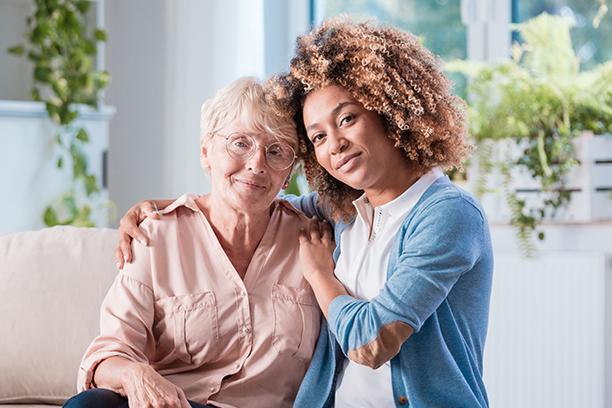 Senior Caregiver Frequently Asked Questions in Frankenmuth, MI, and Surrounding Cities
Frequently Asked Senior Caregiver Employment Questions in Frankenmuth, Saginaw, Bay City, and Surrounding areas
How many hours will I work?
Hours available are based on client need, the company caseload, caregiver flexibility, availability, and other factors. The biggest factor in number of hours available for work is your availability.
Do we get paid for mileage?
You do not get paid mileage going to or from your clients. If you have to run any errands for your client, you would use their vehicle. If they do not have a vehicle, or if we do not have permission to use it, then you would use your own vehicle and be paid mileage.
How often do we get paid?
Every two weeks on Friday.
How often do you give out raises?
Raises are not guaranteed but are performance based with reviews. We do 60 and 90 day reviews for new hires, and annual reviews for all of our staff.
What type of benefits do you offer?
We offer flexible scheduling, a Simple IRA Plan, AFLAC, Paid Time Off, Visiting Angels University, direct deposit, and 24/7 caregiver support, just to name a few.
Where do you provide care?
Mostly in the personal residences, but we also go into assisted living communities, skilled nursing facilities, and hospitals at times to assist.
What areas is work available?
We provide care throughout the Great Lakes Bay Region / Tri-City areas all the way down to northern Genesee county. Cities we serve include: Saginaw, Bay City, city of Midland, Bridgeport, Frankenmuth, Birch Run, Vassar, Montrose, Clio, Flushing and parts of Mount Morris to name a few.
What types of people will I be working with?
We provide care to clients with a variety of needs. From total care to companionship, we try to match your skills with the specific needs of each client.
How long are the shifts?
Shifts are all based on the needs of the client. Generally, our shifts are no less than four hours long all the way up to 12 hours. If you are scheduled for a 2 or 3 hour shift, it is paid at a higher rate.
How many clients do I have per day?
It all depends on your availability and our client caseload. Most often you will have one, possibly two clients a day.
How far do I have to travel?
We generally try to keep you within a 20-25 mile radius, if not closer. We will try to get you work as close to home as possible.
What do I wear to work?
Caregivers are expected to wear a clean Visiting Angels logo t-shirt, polo, sweatshirt or scrub top. (A long shirt may be worn underneath)

Casual slacks/pants or clean scrub pants can be worn. Jeans are permitted if they are clean and not torn, ripped, or frayed.

Clean casual dress shoes or tennis shoes with closed toes and backs are to be worn.

Tattoos should be covered when possible. No dangling earrings or jewelry. Fingernails no longer than ¼ inch.

Hair should be clean and neatly combed and mustaches and beards should be well‑groomed.

Name badges must be worn at all times in a visible manner.
What are your office hours?
Office hours are 8:30am-4:30pm. However, we do have a 24/7 on-call manager and phone for employees and clients to reach office staff when office is closed.
Do you have any training opportunities available?
Yes, we do! Visiting Angels University comprises of multiple courses that you can complete online. A roadmap of courses will be given at orientation with a timeline to have them completed. Topics covered range from Self care to disease specific information. Click the link to view our Visiting Angels 2021 trainings.
How are you handling COVID?
We screen each employee before they leave for their shift and provide masks, gloves (as needed) and gowns (as needed) at our clients.
Start your senior caregiver career with Visiting Angels of Frankenmuth, MI
To be immediately considered for one of our open homecare services positions, please click one of the buttons below and one of our senior caregivers will contact you!
Serving the Great Lakes Bay Region in Michigan, including Frankenmuth, Saginaw, Bay City and surrounding areas
Visiting Angels
FRANKENMUTH, MI
527 N Franklin St #C
Frankenmuth, MI 48734
Phone: 989-652-6435
Fax: 989-652-6365