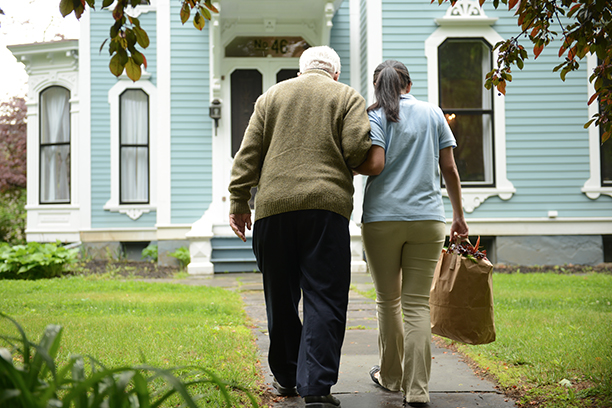 Benefits of Being a Home Health Aide at Visiting Angels Frankenmuth
We treat our team of home health aides in Frankenmuth, Bay City, Saginaw and surrounding areas in MI well because we know how important the work they do is – learn more about our award-winning team in the Great Lakes Bay region!
Visiting Angels Frankenmuth is a leading provider of essential personal senior care services. Our caregivers offer compassionate in-home living assistance for seniors throughout the Great Lakes Bay region of Michigan, including Bay City, Saginaw, Birch Run, Clio and nearby communities.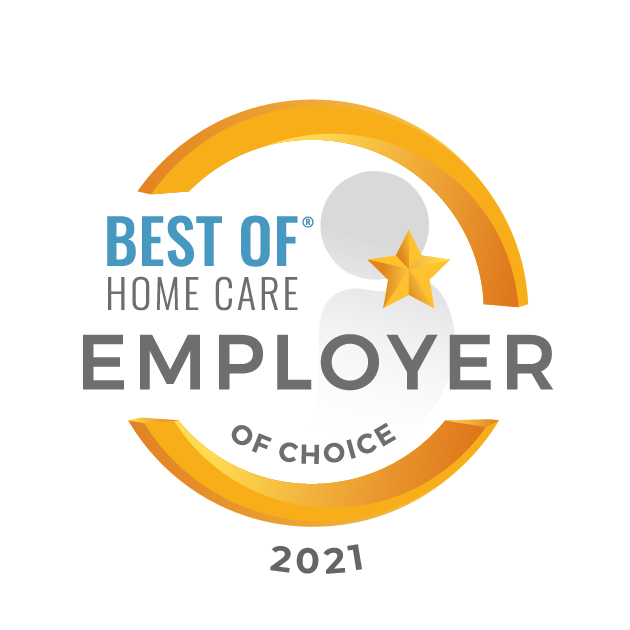 Our home care agency is growing and we're seeking kind, reliable and experienced caregivers to join us. We know that caregivers in our community have many options when it comes to employers, so what makes Visiting Angels Frankenmuth different?
We've been providing home care services for families in the Great Lakes Bay region for nearly 20 years and we're one of a few agencies to be opened by the same management currently operating the office. Experience has that taught us that in order to provide the professional care our senior clients need, we must first give our home health aides the support, recognition and compensation they deserve.
Why Join the Visiting Angels Frankenmuth Team?
Visiting Angels Frankenmuth has been voted "Best of Home Care Employer of Choice" for the last six years in a row. This award is based solely on the reviews and testimonials of current caregivers.
Working to create schedules that fit our caregivers' availability, providing consistent on-site support and ensuring on-going training and education all help our caregivers succeed. By giving our home health aides the opportunity to learn, grow and thrive in their careers, we're able to best serve our community!
Some of the things that make Visiting Angels different than other home care agencies in the Great Lakes Bay area include:
Customized Scheduling – find flexibility in your work schedule by taking on assignments that work with your availability. We do our best to give home health aides shifts near their homes. We value your time so each shift is no less than four hours.
Constant Support – We provide 24-hour on-call caregiver support so that you get the help you need when caring for clients. Care plans are available on-site in the client's home so you know exactly what is needed. You will always be introduced to a client on your first shift with them so that you are comfortable and ready to assist.
Training & Feedback – We provide on-going training and in-service meetings to ensure our home health aides are educated correctly. We conduct regular performance reviews so you know how you are progressing. We will get your input and use that information to improve our services and your experience.
Compensation & Benefits – We offer paid travel time between shifts of you're working with multiple clients in a day. Pay checks are made by convenient direct deposit. We also offer discounted AFLAC insurance and a simple IRA plan.
"This company cares about their staff; they check on in you to make sure you are doing well & they care about any concerns you have. They are respectful and you feel comfortable talking to any of them. I would recommend Visiting Angels Frankenmuth to someone looking for a home care aide position."
-Shantell B.
"Never have I worked for a better company! Very understanding and there for support. Clients have always been pleasant people to work with."
-Krystyna O.
Experience Makes a Difference
Visiting Angels Frankenmuth has working within our community for nearly 20 years. Our affiliations with the local Chamber of Commerce, Dementia Advisory Board, MASC, PASS, Walk to End Alzheimer's and the Veteran's hospital allow us to fully understand the needs of seniors in our community. As a result, we're able to hire the best, most qualified caregivers to join our team.
At other home care agencies, it is common for the caregiver turnover rate to be high. At Visiting Angels Frankenmuth, we have many home health aides who have been with us for 10+ years! We know that valuing our staff, listening to their needs and making changes to improve our company is good for everyone – clients, caregivers and our community!
Our office in Frankenmuth, MI serves Auburn, Bay City, Birch Run, Bridgeport, Caro, Carrollton, Clio, Fairgrove, Midland, Millington, Montrose, Mount Morris, Reese, Saginaw, University Center, and Vassar. To view open positions and apply today, visit our Employment page
Serving the Great Lakes Bay Region in Michigan, including Frankenmuth, Saginaw, Bay City and surrounding areas
Visiting Angels
FRANKENMUTH, MI
527 N Franklin St #C
Frankenmuth, MI 48734
Phone: 989-652-6435
Fax: 989-652-6365