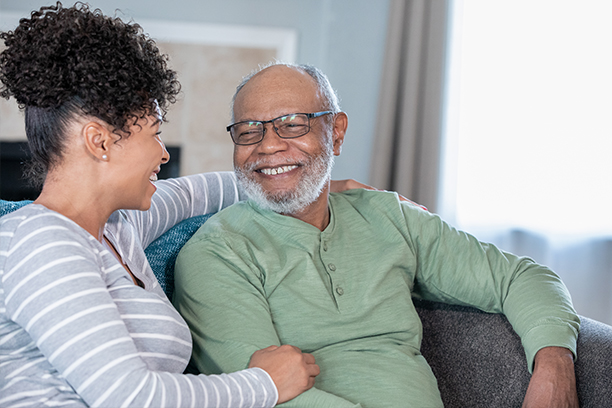 Frequently Asked Questions about At-Home Senior Care in Frankenmuth, MI and Surrounding Areas
Get answers to commonly asked questions about at-home senior care services from Visiting Angels, the leading home care provider for families in Frankenmuth, Bay City, Saginaw and surrounding areas in Michigan
What services do you offer?
Visiting Angels Frankenmuth offers a plethora of essential at-home senior care services. Our services are designed to fit our clients, meaning that our services are fully customizable. Our caregivers can help your loved one with many daily tasks, including mild housework, medication reminders, meal preparation, meal planning, grocery shopping, transportation and more.
What are acceptable payment methods?
As a private pay home care agency, our clients can pay out of pocket or with the assistance of long-term care insurance or VA benefits.
What areas do you serve?
Visiting Angels Frankenmuth provides in-home care to seniors throughout the Great Lakes Bay area of Michigan. In addition to Frankenmuth, our caregivers also work with seniors in Saginaw, Bay City, Birch Run, Caro, Clio, Essexville, Freeland, Midland and surrounding communities. If your loved one lives outside our service area, contact our office. We may still be able to meet their care needs or refer them to a Visiting Angels office in their area.
What is aging in place?
In the health care industry, "aging in place" is a term used to describe an elderly person who has the ability to grow old or continue living safely in their home or a family member's home. Aging in place is preferable to institutional residential care.
Are your services available in assisted living facilities?
Absolutely. Sometimes, an assisted living facility is not enough to help seniors stay independent. When this is the case, our caregivers can help.
How soon can at-home senior care services begin?
We can begin providing in-home care within 48 hours after a free home care consultation. However, in some special cases, care can begin the same day of the consultation.
Can Visiting Angels Frankenmuth help veterans?
We appreciate our veterans at Visiting Angels Frankenmuth. We can assist your loved one in applying for benefits from the Veterans Administration which can help pay for our services like our personalized care for senior veterans and surviving spouses.
If I have an appointment, can I change the schedule?
Yes. At Visiting Angels Frankenmuth, we adjust our schedule to fit yours. If you must change an appointment, please give us one week's notice.
How do I begin at-home senior care services?
If you would like to learn more about our home care services or get started, call our agency today. To get started, you will want to speak with one of our skilled care directions and then schedule a free in-home care consultation. After the consultation, our professional care coordinators will work with you to develop a care plan that fits your loved one's needs and your budget.
Have additional questions? Contact our Frankenmuth, MI office today!
Serving the Great Lakes Bay Region in Michigan, including Frankenmuth, Saginaw, Bay City and surrounding areas
Visiting Angels
FRANKENMUTH, MI
527 N Franklin St #C
Frankenmuth, MI 48734
Phone: 989-652-6435
Fax: 989-652-6365