Visiting Angels is looking for senior caregivers and home health aides in Frankenmuth, Bay City, Saginaw and throughout the Great Lakes Bay area in Michigan to join our team. Apply today!

Here at Visiting Angels, we know that our caregivers are the backbone of our business. We understand that our Angel companions are out there on the front lines, not only representing our business, but also providing seniors in need with the care we have become so well known for across the country.
Visiting Angels is in our 20th year of providing award-winning home care in the Great Lakes Bay area including Saginaw, Bay City,and Midland. We pride ourselves on providing outstanding services for our clients that aide in personal care and making them feel as comfortable as possible in their own homes.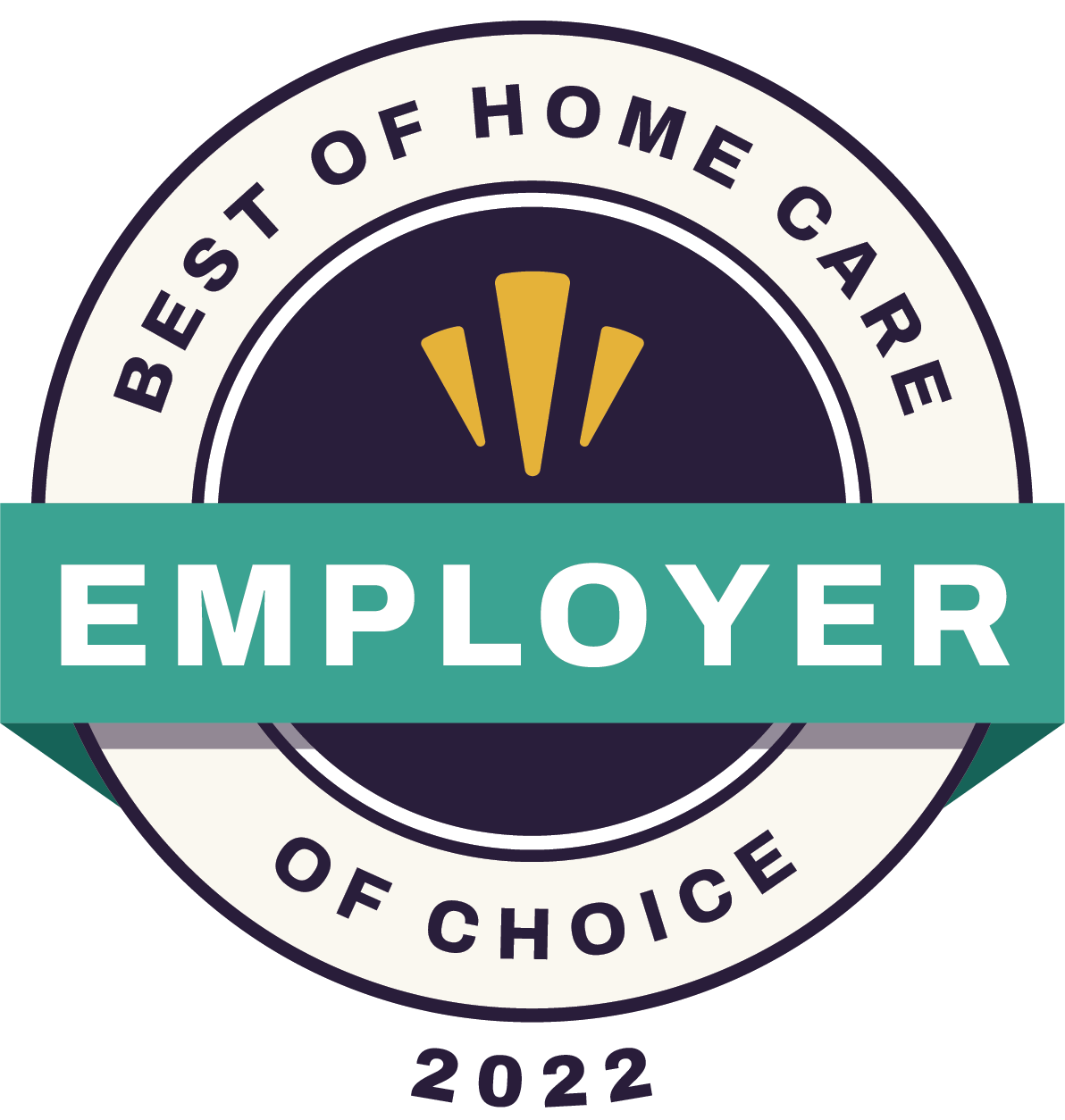 As a recipient of numerous 'Employer of Choice' awards, we at Visiting Angels Frankenmuth taking pride in hiring the best caregivers and home health aides. Ask about our referral bonus program!
Why You Should Join the Visiting Angels Team of Home Health Aides
We are a good employer. In fact, Visiting Angels has been voted as The Best Place to Work recently. This was part of the 2016-2017 Caregiver Choice Awards, sponsored by myCNAjobs and Healthcare Research. The Caregiver Choice Awards surveyed thousands of home care aides, senior caregivers and nursing aides that are employed by around 50 companies across the country. The results were clear and Visiting Angels came out on top as the best place to work in the field. We are both honored and thankful.
You are the right person for this job if you believe that it is an absolute priority to treat the older adults you work for with the utmost respect, dignity and compassion. Senior caregivers play a central role in the lives of older adults, and we believe that this central role should be a positive force for seniors. A caregiver can do so much to completely transform the life of a senior, not only physically by helping them be more active, but also emotionally, by being there for them and becoming an important figure in their lives.
This is a very rewarding job where you will get an incredible sense of accomplishment. There is so much joy in being a home health aide.
Benefits of Being an Angel Caregiver:
We are an award winning agency because of our caregivers
Numerous caregivers have been with us for 10 or more years
Flexibility in scheduling
Work/life balance
24 hour on-call caregiver support
Shifts are no less than 4 hours
Caregivers are introduced to client at first shift
Care plans available on site at clients home
Assignments typically within a 25 mile radius
One of the first Visiting Angels to open and still under the same management
Travel time paid between shifts if working more than 1 client in a day
Provide training and in-service meetings to support your continued development
Performance reviews conducted to give you regular feedback
We poll our caregivers to get their input and use information to improve services and caregiver experiences.
Direct deposit
Discounted AFLAC insurance available
Simple IRA plan offered
Contracted with the local Veteran's hospital to provide home care services
Affiliations with: local Chambers of Commerce, Dementia Advisory Board, MASC, PASS, Walk to End Alzheimer's
As a caregiver, you will provide seniors with a variety of essential personal home care services, including:
Understand and adhere to information and precautions contained in individual client's Home Plan of Care.
Assist the client with personal care activities including: bathing, skin care, hair care, nail care, dressing, transferring, toileting, incontinence care, feeding, oral hygiene, medication reminders, shaving, grooming and bedtime care.
Prepare appropriate documentation of the client care or service(s) furnished.
Observe safety precautions including: wiping up wet floors, spills and other falling hazards immediately. Also report safety hazards, frayed electrical cords, unsecured handrails, malfunctioning smoke and carbon monoxide detectors/alarms, defective equipment or environmental hazards to supervisor on the same day of observation.
Communicate effectively with all members of the team.
Perform related duties and responsibilities as deemed appropriate by the management team.
Looking after our elders is the responsibility of every society. We hope to do our part by being the best we can be and that starts with picking only the best home health aides.
Interested in joining our Frankenmuth, MI team? Contact us today or click the link below to get started!