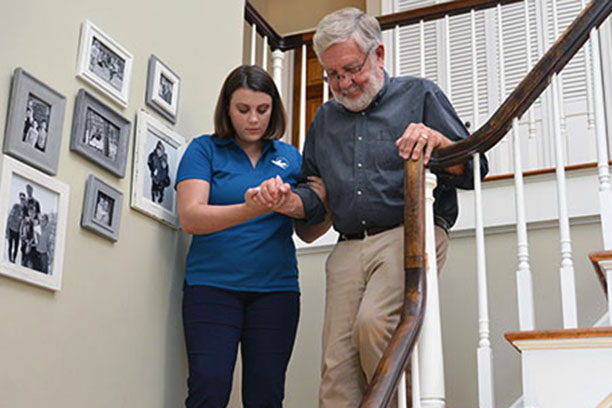 Fall Prevention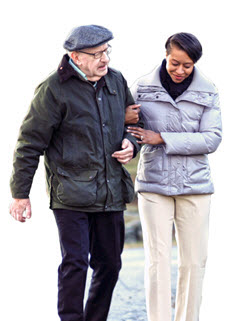 Falls are the second leading cause of accidental death in America.
Studies show that the older adult population accounts for 75% of falls that result in accidental death. One third of HOSPITALIZED, older adults who experience a fall that results in a HIP FRACTURE, will die within a year. Often, falls not only affect the quality of life, but also influence the caregiver and family. Even if the fall does not result in hospitalization, fear of falling becomes a major factor in how your loved one lives their daily lives. Fear of falling often leads to inactivity and loss of confidence in many instances. In many cases, this, produces a cycle of fear, loss of self-confidence, and inactivity, thereby decreasing the quality of life and increasing the risk of falls.
One of the Visiting Angels' mission is to increase the public awareness and importance of this sometimes overlooked issue. Many falls can easily be prevented! Our Visiting Angels office can show you how with a free in-home assessment.
Here are a few helpful fall prevention tips:
Fear can lead to loss of self-confidence and inactivity.
Fear is not only associated with falling down, but also with getting up once having fallen.
You can dispel the fear by "clearing" the living area of fall traps.
Are there throw rugs in places that may interfere with daily movement?
Does your loved ones home have appropriate safety rails and grab bars installed in the right place?
Get all the information you need to help someone you love.
You can download our FREE Fall Prevention brochure by clicking here.
Serving Oakwood, Hoschton, Winder, Jefferson, Commerce, Gainesville & the Surrounding Area
Visiting Angels
HOSCHTON, GA
165 Towne Center Pkwy
Hoschton, GA 30548
Phone: 678-682-7444
Fax: 678-682-7454