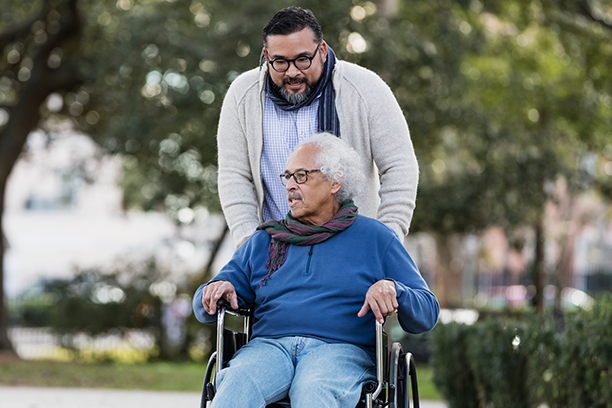 How Transitional Care in Hoschton Reduces Hospital Readmissions
Ready, Set, Go Home with Transitional Care
Is your loved one ready to go home after staying in the hospital? Ready, Set, Go Home is a transitional care program offered by Visiting Angels® Hoschton. We've designed this program to help elderly adults make a successful move back home after being hospitalized or spending time in a rehab facility. Our comprehensive transitional care services take a three-pronged approach to reducing seniors' risk of a repeat hospitalization, helping them remain in the comfort of home and avoid potential complications.
Understanding the Need for Transitional Care
Hospital readmissions are a huge risk for elderly adults. Among Medicare beneficiaries, almost 20% of those who are discharged from the hospital return within 30 days. The need for readmission could stem from complications related to the initial diagnosis, from a hospital-acquired infection, or from a general decline in the health and well-being of the senior. Older individuals have a much lower chance of experiencing a full recovery if they are readmitted to the hospital in the crucial month following their original discharge.
Our senior care providers can help coordinate your loved one's discharge and assist with preparing for their return home. By supporting your loved one through this transitional period, we can reduce their likelihood of encountering complications and having to make a repeat visit to the hospital in the near future.
How Ready, Set, Go Home Helps Seniors in Hoschton
A significant proportion of preventable hospital readmissions could be avoided if seniors were to more closely follow their doctors' instructions. From attending follow-up appointments to taking medications appropriately and drinking the right amount of fluids, these tasks can be essential to seniors' recovery, not to mention their overall health and well-being. Our transitional care services focus on making sure elderly adults have a helping hand with these crucial activities as well as the challenge of getting back into their normal routine at home after a disruptive hospital stay.
As part of our Ready, Set, Go Home program, we will provide you and your loved one with a discharge preparation guide that includes valuable reference information you can use as you navigate this uncertain territory. We will also work closely with you as you gather information from your loved one's health care providers, facilitating the creation of a comprehensive home care plan that covers all of your loved one's needs following their discharge.
Get started with transitional care in Hoschton, Auburn, Commerce, Gainesville, Jefferson, Winder, or a nearby community today by calling Visiting Angels Hoschton to request a free consultation!
Serving Oakwood, Hoschton, Winder, Jefferson, Commerce, Gainesville & the Surrounding Area
Visiting Angels
HOSCHTON, GA
165 Towne Center Pkwy
Hoschton, GA 30548
Phone: 678-682-7444
Fax: 678-682-7454