Everything You Should Know About Adult Care (Non-Senior Home Care)
At Visiting Angels, most of our home care services are for seniors. But there's another group served by our caregivers: those in need of adult home care.
If you have someone in your life who you think may benefit from care and assistance, here's everything you need to get started with adult home care.
What Is Adult Care?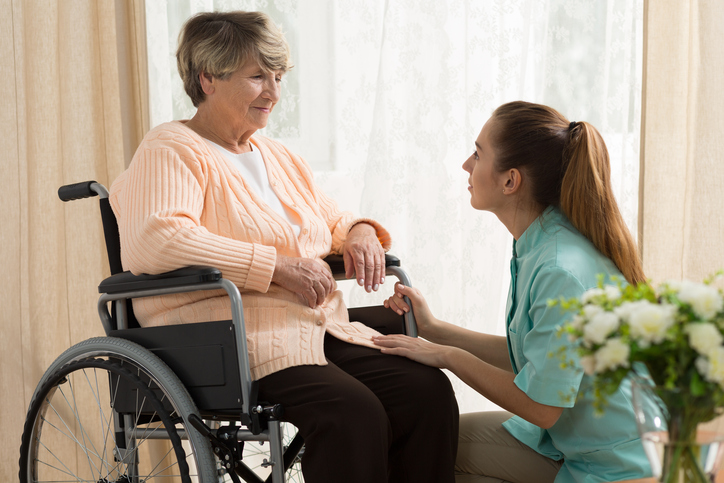 Adult care, also referred to as disability care, is a broad term that covers a range of personal care services for adults aged anywhere from 18 to 64 years old. Typically, these services are for adults coping with some form of disability, injury, or illness.
In many cases, adult care is ongoing care for those with long-term disabilities or chronic illness. Adult care may be provided for those with learning disabilities, physical disabilities, or chronic conditions such as ALS or paraplegia. In other cases, adult care is provided for those recovering from a serious injury or illness.
Adult care helps those suffering from disability, injury, or illness by providing assistance with aspects of daily living. For those with physical difficulties, adult care helps out with tasks that are difficult or impossible to perform. For those with intellectual disabilities, care often includes monitoring and companionship.
What Do Adult Home Care Services Cover?
Adult home care covers a wide range of non-medical care and support services. There is a high degree of crossover between adult care services and senior care services. Adult care and senior care services are usually distinguished from each other by the approach the caregivers bring to each service.
Some of the most common services covered by adult care include:
Mobility and transfer assistance
Dressing and grooming assistance
Hygiene and bathroom assistance
Light housekeeping
Meal planning and preparation
Grocery shopping and running errands
Monitoring and accompaniment outside the home
Who Provides Adult Home Care?
Finding adult care can be challenging, as many home care providers specialize only in senior care services. If someone in your life requires adult care, we recommend starting your search with your local Visiting Angels home care agency. Many Visiting Angels locations offer adult care as part of their home care services and will work to find the right fit for your loved one.
Connect with your local Visiting Angels office to inquire about Visiting Angels adult care services. Your local office will be happy to provide you with a free, in-person adult care consultation.