Home First Aid Kit Needs for Seniors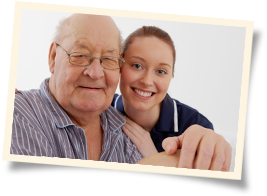 When caring for an elderly person, being prepared for injuries and other medical emergencies is vital. As people age, they become more vulnerable to injuries and health events. Because of thinner skin and brittle bones, even minor and non-life-threatening injuries can demand particular care. That's why family members of seniors should make sure that appropriate first aid is always available.
It's never a bad time to assess the home first aid kit of an elderly loved one, especially if you're one of your loved one's primary caregivers. There's no way to know when illness or injury might hit, which is why it's so important for family members to regularly take stock of home first aid kits.
The first thing you should assess in any first aid kit are the essentials. These are the items most commonly needed for home first aid. If you are missing or low on any of the supplies below, you should immediately restock these items. These items include:
Scissors/shears

Tweezers

Gloves

Gauze

Cotton swabs

Tape

Band-Aids

Antiseptic ointment and/or wipes

Hand sanitizer

Fever reducer

Anti-inflammatory

Calamine lotion

Hydrocortisone cream

Cold compress

Thermometer

Compact flashlight

Blanket
Depending on your loved one's health, additional supplies or specialty home care items may be necessary. You may wish to talk with your loved one or their doctor to determine if they require items such as specialty adhesives or gauzes for delicate skin, emergency medications, a blood pressure monitor, a blood sugar reader, an epinephrine injector, or an AED.
You will also want to make sure that essential information is included in your loved one's home first aid kit. This information will include:
Phone numbers for your loved one's doctor, pharmacy, and emergency contacts, as well as poison control

Medical forms (i.e. DNR, advance directives, living will)

List of medications, including dosage and schedule for each
One you've assessed and – if necessary – restocked your loved one's home first aid kit, it's important to place it somewhere that is easy to access. You will want to make sure the first aid kit can be easily found in the event of an emergency and that anyone who visits the home regularly knows where it is located.
If you're interested in our compassionate
home care
services for you or a loved one, contact your nearest Visiting Angels
home care agency
today or call 800-365-4189.