Loneliness in Seniors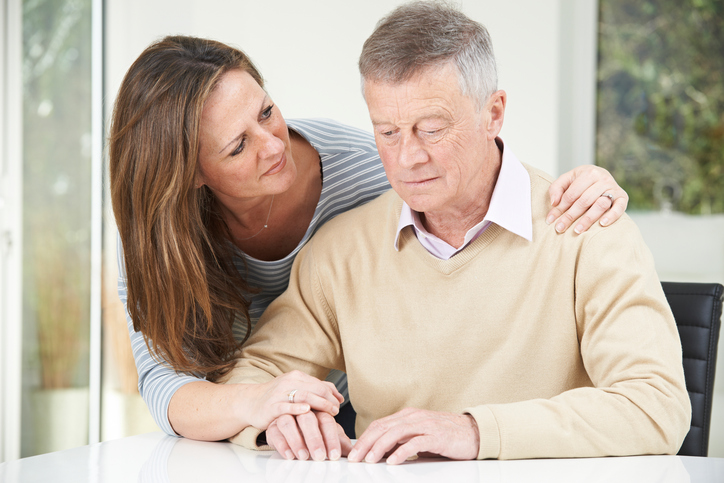 We all struggle with loneliness from time to time, but for seniors, it can be more detrimental to their mindset and overall health. If one of your elderly loved ones lives on their own, you may be concerned about senior isolation — especially with ongoing restrictions due to COVID-19.
For many seniors, growing older leads to inevitable changes in their routine and social circle. They retire and no longer see their coworkers. Their neighborhood changes. They're no longer able to take part in certain sports or community activities. Their friends move away.

All of these changes can lead seniors to feel more alone and disconnected. Which, in turn, can make them more vulnerable to cognitive and physical decline.
What are the Risks Posed by Senior Isolation?
If you live in a different city or state than your parent, you may be especially worried that no one is near enough to check in on them. Unfortunately, without regular, engaging interactions, seniors may be more at risk for psychological and physical health problems including:
Depression
High blood pressure
Anxiety
Eating disorders
In addition, as grim as it is to think about, a study from the University of California at San Francisco found a strong connection between senior isolation and increased functional decline or death. Researchers found, over the course of six years, seniors who described themselves as "lonely" were more likely to pass away or have greater difficulty with daily tasks. This was even true for seniors who didn't live alone.
Preventing Senior Isolation in the Age of COVID-19
While cities and states across the country have their own recommendations in place regarding COVID-19, social distancing is widely recommended by the nation's healthcare experts. With no clear sense of when community spaces will be open and safe, it's especially important to look out for the seniors in our lives and communities.
Many of the most effective methods to counter senior isolation — like volunteering, joining an exercise group, or going back to school — aren't currently possible, or advisable, due to the danger COVID-19 poses for seniors in particular. This risk also prevents many family members from visiting their elderly loved ones.
As a result, even seniors who have led socially active lives are experiencing a new level of senior isolation.
However, there are still ways you can reach out to your relatives and make sure they're consistently engaging with the outside world in emotionally enriching ways. Just as you've done for work, school, and social events, now is the time for your loved one to embrace social media and video chat.
Through our Social Care program at Visiting Angels®, our in-home caregivers can help seniors feel more comfortable with the tools we use to stay connected every day, like FaceTime, Skype, Zoom, and other video chat platforms. We can teach even the least tech-savvy seniors how to use smartphones to email, text, and set up Facebook profiles to keep in touch and share meaningful moments with the people they love.
If you're interested in our compassionate
home care
services for you or a loved one, contact your nearest Visiting Angels
home care agency
today or call 800-365-4189.