Scott Holmes: What Senior Home Care Means to Me
Every day, thousands of American seniors receive home care services from their local Visiting Angels office. Our care is something we take great pride in. It's also something we strive to get right with every client.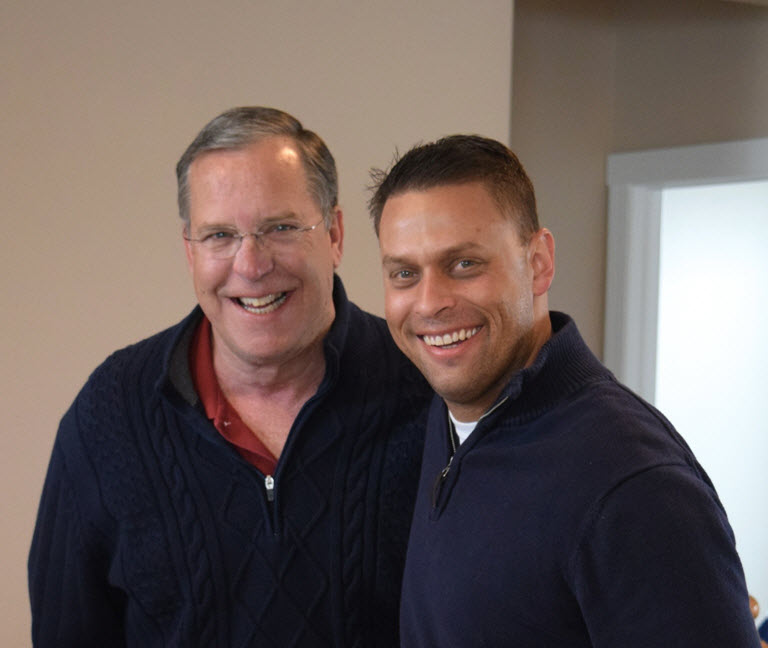 Few people have thought more deeply about what quality care means than Scott Holmes, co-owner of the Visiting Angels office in Idaho Falls. When Scott decided to open a home care business in 2013, he sat down with his business partner/son-in-law, Jake Woolman. Together, the two pinned down what they thought the best model for home care would be.
"We asked ourselves: from a client and caregiver perspective, what is the optimal model?" Scott says. The answer to that question has shaped the approach the pair brings to their home care business.
Putting Clients & Caregivers First
When they were researching their senior home care model, Scott and Jake spent time analyzing other care providers. What they found was that a number of home care agencies were putting the company first, and putting clients and caregivers second.
The goal in most cases was to maximize hours. To do this, agencies rotated caregivers in and out of seniors' homes. Often, they overscheduled their care providers. The result was weak relationships between clients and caregivers. In some case, overscheduling meant caregivers weren't able to deliver their best work.
Scott and Jake decided they would go the other way. Instead, of maximizing hours, they would maximize the quality of care they delivered. In Scott's words: "It's about creating relationships and focusing on companionship. Our research backed that up. Those engagements and relationships are absolutely critical."
Building Care That Works
Scott and Jake decided that to build their ideal model of senior home care, they would need to partner with a brand that shared the same values. They quickly gravitated to Visiting Angels and opened their doors in January 2015.
Here are some of the step's they've taken to put clients and caregivers first:
Scott and Jake spend time during scheduling to make sure the clients are matched with the same caregiver as often as possible, helping build a quality relationship between care providers and care recipients.
Before starting care, they work with clients to understand their exact care needs and match them with a caregiver whose skills and personality offer the best possible fit.
They provide above-and-beyond support to their caregivers (like in-house day care services) to help them hire and retain their area's top care providers. They also make sure that care providers are never overscheduled so that they always deliver their best work.
And Idaho Falls has responded. In the two years since first opening their doors, business has skyrocketed for Scott and Jake, who now also run a second office in nearby Pocatello. "The way the community has embraced us, that's been the biggest reward."
Find the right senior home care model for you with help from Visiting Angels. Call your local office today to get started with a no-cost, in-person consultation.
If you're interested in our compassionate
home care
services for you or a loved one, contact your nearest Visiting Angels
home care agency
today or call 800-365-4189.