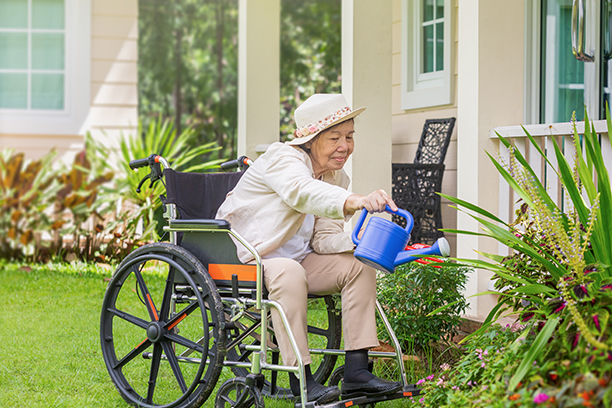 Fall Prevention and Other Quality Home Care Options Available from Visiting Angels Littleton
Most seniors these days wish to remain at home, and moving to a nursing home or an assisted living facility is not a suitable option for them. Luckily, even when an older adult needs help with some daily tasks, with various home care options available from Visiting Angels Littleton, they can age at home where they feel most comfortable.
If your loved one wishes to maintain their independence, reducing their risk of falls is an important step. After all, when it comes to seniors, falls cannot just cause physical injuries, but lead to various mental and emotional issues. Even a small fall can negatively impact one's quality of life. This is why at Visiting Angels Littleton, we offer our fall prevention program as one of our many senior care services in Littleton, Centennial, Englewood, Parker and throughout the South Metro Denver area.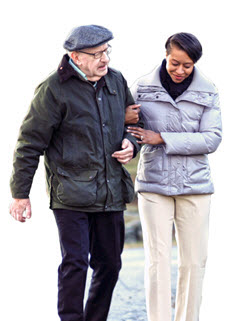 How Our Fall Prevention Program Can Help Your Loved One Stay Safe
Falls are often caused by risk factors that have something to do with senior's physical condition, a medical problem, or their home environment. Older adults who suffer from arthritis, poor eyesight, take several medications during the day or are often dehydrated are at higher risk of falling. By identifying risk factors and addressing them, most accidents can be avoided. For example, installing grab bars in your loved one's bathroom can help them shower safely.
At Visiting Angels Littleton, we are committed to ensuring that our clients remain safe, comfortable and independent throughout their golden years. This is why we do everything in our power to educate seniors in our care, their families, as well as caregivers about fall prevention.
To learn more about our fall prevention services and other home care options, please call our Littleton, CO office today at 720-981-0804 to speak to our friendly staff members.
Serving Serving Littleton, Englewood, Centennial, Parker, and Throughout the South Metro Denver Area
Visiting Angels
LITTLETON, CO
26 W Dry Creek Cir #820
Littleton, CO 80120
Phone: 720-981-0804
Fax: 720-891-8443
How can a fall affect one's life?
Research shows that one in three seniors fall every year, while one in five ends up with serious injuries due to falls. More than 800,000 people are hospitalized every year because of falls and what is even worse, seniors who fall once are more likely to fall again.
Seniors who have experienced a fall become less willing to leave their home, they begin to decline invitations to social events, miss important family gatherings and spend their days inside, all due to their fear of falling again. This type of behavior can easily lead to anxiety, depression and loneliness.
With our fall prevention program, your loved one can age safely at home and not worry so much about falling and injuring themselves.
Download Your Free Safe & Steady Fall Prevention Resource Guide today.