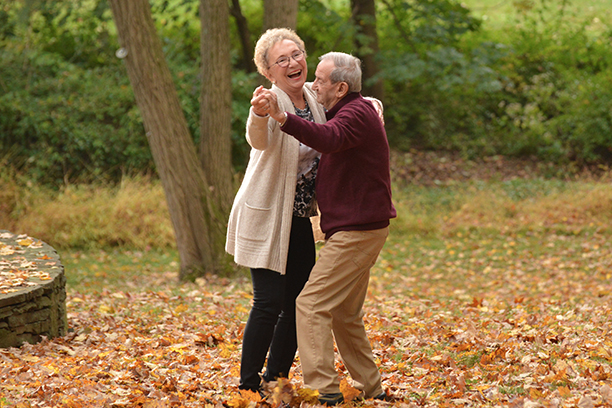 Ready-Set-Go Home: Helping Seniors in Littleton, CO and Surrounding Areas Return Home from the Hospital Through Private Home Care Services
At Visiting Angels Littleton, we have developed our Ready-Set-Go Home program that helps our clients in Littleton, Englewood, Centennial, Parker and nearby Colorado communities recover at home after being discharged from a hospital. Through our private home care services, your parent can receive assistance during the transition and support during their first weeks home.
After being discharged, about 20 percent of patients end up back in the hospital within a month. Seniors who are re-hospitalized have much lower chances of recovery, which is why it is very important to prevent hospital readmission. With our Ready-Set-Go Home program, our clients are able to receive the assistance they need during their recovery period in order to avoid any incident that would cause them to be readmitted.
How Does the Ready-Set-Go Home Program Work?
Most of the readmissions could easily be avoided just by following the doctor's orders. However, for seniors who are recovering after a serious injury or illness even the most basic tasks can present a challenge. In order to follow doctor's orders, most seniors require extra help and support as they return home.
At Visiting Angels Littleton, our private home care services are designed to increase the odds of a full or partial recovery and reducing readmission risks. We deliver private home care services according to instructions provided by the client's doctors and family members. Rest assured that with Visiting Angels Littleton as your partner in senior care, your loved one will receive customized care tailored to their specific needs.
The Ready-Set-Go Home program from Visiting Angels Littleton uses a three-prong approach:
At the Hospital
Our Ready-Set-Go Home begins when your parent is still at the hospital. Our caregivers can visit them and provide support for family members. When their doctors start discussing a discharge, we can lead you through the whole process and help you with discharge planning. In our "Ready-Set-Go Home" guide you will find valuable information about hospital discharges, as well as a list of questions you can ask your parent's health providers.
At the Client's Home
After your parent's discharge, we will provide them with assistance and support and ensure their safety and comfort during recovery. Our caregivers will keep an eye on your loved one and notify you as soon as they notice any changes in your loved one's physical or cognitive health. We will help your parent follow doctor's orders and proper recovery protocols. If you are your loved one's primary caregiver, our private home care services can help you catch a break and avoid becoming overwhelmed.
At the Visiting Angels Office
Our local office in Littleton will support your family and your parent's care providers. Our staff members can provide medication reminders, accompany your senior loved one to appointments and help you coordinate equipment and food deliveries.
Contact Visiting Angels in Littleton, CO today to learn more about the Ready-Set-Go Home program and our other private home care options.
Serving Littleton, Highlands Ranch, Centennial, Castle Rock, Parker, Greenwood Village, Evergreen, and Throughout the South Denver Metro Area
Visiting Angels
LITTLETON, CO
26 W Dry Creek Cir #820
Littleton, CO 80120
Phone: 720-981-0804
Fax: 720-891-8443