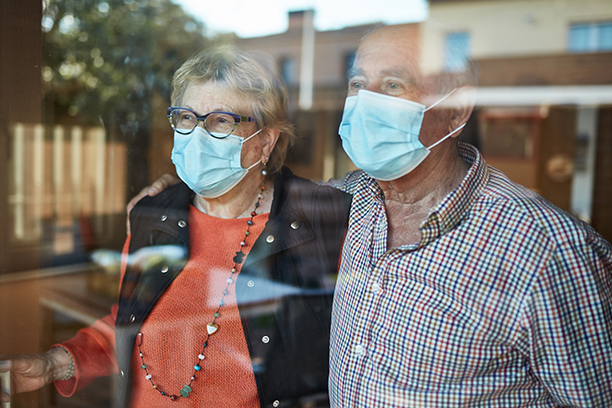 Certified Palliative Care Services for Seniors in Littleton, CO and Surrounding Communities
The Certified Palliative Care Program from Visiting Angels provides comprehensive support for the physical, emotional, social and spiritual needs of seniors in Littleton, Centennial, Englewood, Parker and surrounding areas in Colorado
When talking about palliative and hospice care, most people think they are one and the same. Even though these two types of care have a lot of in common, hospice care is reserved for seniors with a limited life span. On the other hand, palliative services are designed to relieve pain and discomfort, regardless of one's medical condition.
What is Palliative In-Home Care?
Palliative care helps seniors who are struggling with a long-term illness or a chronic condition by providing relief of symptoms and stress. It is designed to enhance the quality of life for individuals and deliver physical, emotional, spiritual and social care. If your loved one requires essential personal care in their home, consider contacting Visiting Angels Littleton.
What Does the Certified Palliative Care Program Include?
At Visiting Angels Littleton, we offer a collection of senior care services called Life Care Navigation which includes palliative in-home care as well as in-home end of life care. The latter can provide seniors who are nearing the end of life with assistance and support.
Caregivers who have completed our Certification Program have learned to deliver care in a way that is supportive, soothing, comforting and which restores hope.
Through this program, our caregivers focus on multiple aspects of care, such as physical, emotional, social and spiritual needs of your loved one through the following ways:
We tend to your loved one's physical needs providing essential personal home care and detecting early signs of age-related issues
Our compassionate clients meet the emotional needs of our clients by supporting those who may be struggling with depression, loneliness, stress or anxiety
We provide seniors in our care with companionship and conversation, therefore meeting their social needs of elderly adults by building relationships with our clients and their families, and by providing those in our care with
Each and every one of our clients is treated with dignity and respect, and we focus on their spiritual needs by restoring hope to their lives
How Can I Get Started with Visiting Angels Littleton?
If your loved one could benefit from our palliative home care services, please contact our office in Littleton, CO. Our staff members are here to answer any questions you may have about our services and schedule a meeting with one of our care coordinators. With Visiting Angels, you will have the opportunity to Select Your Caregiver and receive personalized, one-on-one palliative care.
Serving Littleton, Englewood, Centennial, Parker and the surrounding South and West Metro Denver, CO area
Visiting Angels in Littleton, CO
26 W Dry Creek Cir #820
Littleton, CO 80120
Phone: 720-981-0804