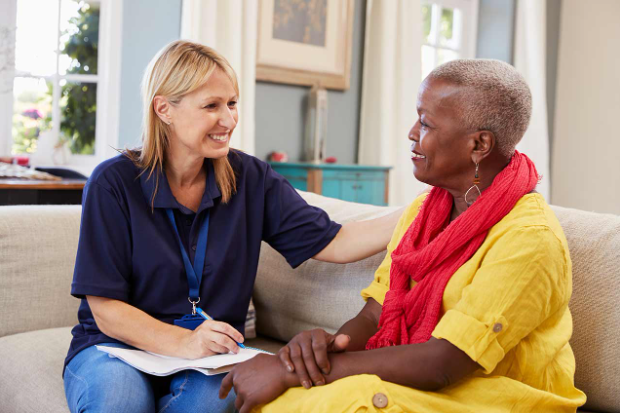 5 Skills Every Professional Caregiver Should Have
Caring for someone else is a huge responsibility. As a professional caregiver, you will be responsible for providing physical, emotional, and mental support to individuals who need it the most. And while it's important to have an abundance of patience as a caregiver, there are other skills you must possess to excel in your role.
Let's look at five essential skills that every professional caregiver should have.
1. Time Management
You will likely be tasked with multiple daily responsibilities as a professional caregiver. From medication reminders to running errands and cleaning up after meals and snacks, it's important to manage your time wisely so you complete all tasks.
Failure to manage your time effectively can lead to unintended consequences, such as missing appointments or creating unnecessary stress for yourself and your client. Therefore, if you struggle with time management, investigate different strategies and methods to help you manage your time better.
2. Communication Skills
A successful professional caregiver must possess excellent communication skills to connect with those they're caring for and their families. When handling difficult situations, caregivers must be able to express their thoughts and feelings clearly.
Communication should always be done with courtesy and respect while remaining firm when needed. It's also important to practice active listening so your clients and their families feel their concerns are heard and understood.
3. Organizational Skills
Professional caregivers must be organized and detail-oriented to guarantee that all tasks are completed properly and on time. This includes planning for future appointments or events and keeping accurate records of patient medical information or any other important documents related to their care needs.
A good organization system can make everything run smoothly when providing care services. Plus, it can alleviate many of the stressors that come with the job, making it easier to stay focused and on top of your duties.
4. Problem Solving & Adaptability
No two days will ever be the same while working as a professional caregiver, so you must stay on your toes and be prepared to adapt quickly when changes arise. For example, if your client's care needs change unexpectedly, you will need to think critically and come up with a solution on the spot.
These skills are also crucial for your growth as a professional caregiver. Working in the care field can bring many unexpected challenges, and it's up to you to be creative and find ways to deal with critical issues.
5. Compassion & Empathy
Above all else, compassion and empathy are essential qualities that every professional caregiver must have. Caregivers should always strive to put themselves in the shoes of those they care for to understand their unique needs. If there's a disconnect between the caregiver and the client, it can be difficult to provide the best care.
Compassion is also paramount when dealing with family members. Showing concern and understanding for their situation can go a long way and positively impact your relationship.
Final Thoughts
Having these skills under your belt as a home care provider can make your job much easier. Plus, they allow you to build meaningful relationships and career advancement opportunities. So, take the time to invest in yourself and develop these skills to become the best professional caregiver you can be.
At Visiting Angels Loveland, CO, we provide comprehensive training and support to our caregivers so they can continue to grow and excel in their field. If you're interested in becoming a professional caregiver, apply online today or call 970-292-5668.