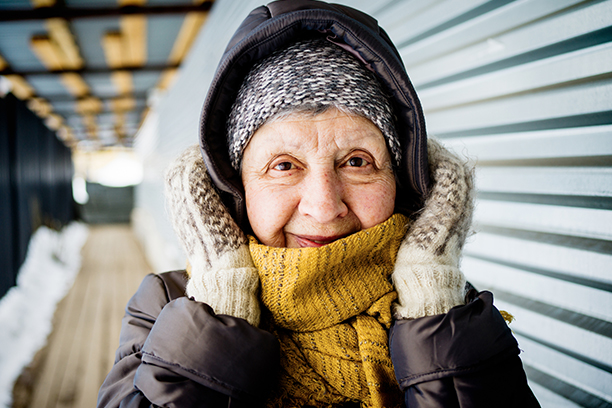 Local Senior Resources in Loveland, Fort Collins, and Greeley, CO
Visiting Angels Loveland has been providing compassionate senior home care services on Colorado's Northern Front Range since 2005. We're committed to providing living assistance services that enrich the lives of independent seniors in Loveland, Fort Collins, Greeley, Windsor, and the surrounding areas.
Part of supporting independent seniors is providing information about relevant services and resources that complement the care we provide. It is important for seniors to remain active, maintain hobbies, socialize with friends, continue to try new things, and care for their overall well-being.
Check out some of the local resources that may support your loved one's lifestyle and your family's unique needs.
Health & Wellness
The Aspen Club | (970) 495-8560
The Aspen Club has been serving an increasing number of older adults in northern Colorado for close to 18 years. Through its development of innovative, quality programs and services for people 50 and above, more than 12,000 adults have become members. Close to 100 individuals continue to join each month from Ft. Collins, Loveland, Estes Park, Windsor, mountain and rural communities.
Activities
Chilson Senior Center | (970) 962-2783
Located in Loveland, CO, the Chilson Senior Center offers a variety of fitness classes, lap pool, book club, spa services, and other group events.
Fort Collins Senior Center | (970) 221-6644
The Fort Collins Senior Center provides adults the opportunity to take part in recreational activities, stay active, and socialize with peers. Some programs include dance lessons and bingo!
Greeley Active Adult Center | (970) 350-9440
The Greeley Active Adult Center offers clubs, sports, fitness programs, special events, lunches, ice cream socials, health & safety seminars and more!
Windsor Active Adult Program | (970) 674-2400
Activities, excursions, day trips, and special events for adults 55+ in the Windsor community. Regular activities include lunch at The Friendly Fork Café, weekly trips to a museum, a show at the Buell Theatre, and line dancing lessons.
Community & Government
Adult Protective Services | (970) 498-7770
Adult Protective Services receives reports of mistreatment or neglect of at-risk adults who, due to age or disability, unable to advocate for themselves.
Catholic Charities of Larimer County | (970) 484-5010
The Mission serves senior citizens (age 55+) in Fort Collins and Loveland, Colorado helping them live independently in their own homes. The majority of our clients are low-income, homebound, frail or at-risk seniors.
Larimer County Office on Aging | (970) 489-7750
Area Agencies on Aging (AAAs) offer information and services to assist older adults stay in their homes. This can include information or services for at home meals, homemaker assistance and other services to make independent living at home a viable option.
Serving Windsor, Loveland, Greeley, Fort Collins and the Surrounding Areas
Visiting Angels
LOVELAND, CO
5441 Boeing Dr #200
Loveland, CO 80538
Phone: 970-292-5668