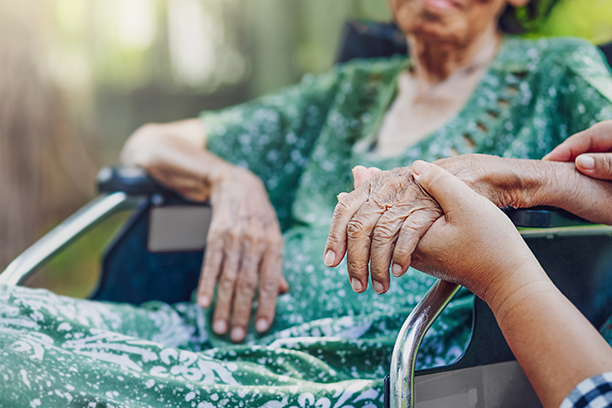 How to Get the Most Out of an In-Home Consultation with Visiting Angels Loveland
You probably have a lot of questions about your options for senior care in Colorado's Northern Front Range. How much will it cost you? What qualifications should you search for? Is in-home care the most suitable option? It's easy to feel overwhelmed with your options.
At Visiting Angels Loveland, we make it easy for families in Loveland, Fort Collins, Greeley and surrounding areas in Colorado to learn about our services through an in-home consultation. A care coordinator will come to your house and answer any questions you may have. In addition, the coordinator will learn about your loved one's individual care needs. Your free consultation will offer you experienced guidance to help you make the right choice for your loved one.
Preparing for the Consultation
Inform your loved one that you are considering hiring a professional caregiver to help them get the support they need at home. Working with a home care provider may be a delicate, emotional matter, and it may be greeted with hostility. If your loved one is opposed to the notion, listen to their concerns and make it clear that your primary focus is their health and well-being.
Consider any special in-home care needs they may have. When is he or she most likely to need help? Which chores are the most difficult? Examine your financial circumstances ahead of time to establish how much in-home elder care to budget for. Bring a list of questions and concerns for the consultation.
What is Commonly Discussed During Consultations?
At Visiting Angels Loveland, our care coordinators are experts in putting seniors and family caregivers at ease, particularly when discussing delicate issues like personal hygiene and incontinence care.
Here is what we typically discuss during consultations:
Physical care needs (personal hygiene, meals and snacks, medications, etc.)
Emotional care needs (companionship, staying in touch with friends and family, keeping track of appointments, etc.)
Help around the house (light housekeeping, driving assistance, etc.)
Scheduling (when does your loved one eat, when do they go to bed, what is their everyday routine, etc.)
Logistics (how can our caregivers access the home, how to request scheduling changes, etc.)
Our in-home consultations also include free home safety and fall-risk evaluations. We'll investigate your loved one's individual safety needs. We will address any concerns you have about caregiver credentials, safety, supervision, emergency protocols and other problems.
Creating a Care Plan and Getting Started
After the consultation, our care coordinator will collaborate with you to develop a thorough care plan that is customized to the individual requirements of your loved one. A timetable, as well as a description of particular activities and chores that may demand the support of a caregiver, will be included in the plan. Your care coordinator will then match your loved one with a suitable caregiver. With our Select Your Caregiver program, you can be guaranteed of an excellent fit. If you believe the match isn't quite right, you may request a new caregiver at any time and for any reason.
Typically, our caregiver can begin caring for your loved one within 48 hours following the first consultation. Services may begin on the same day in certain circumstances.
Call our Loveland, CO office at 970-624-0359 to schedule a free in-home consultation today!
Serving Windsor, Loveland, Greeley, Fort Collins and the Surrounding Areas
Visiting Angels
LOVELAND, CO
5441 Boeing Dr #200
Loveland, CO 80538
Phone: 970-292-5668