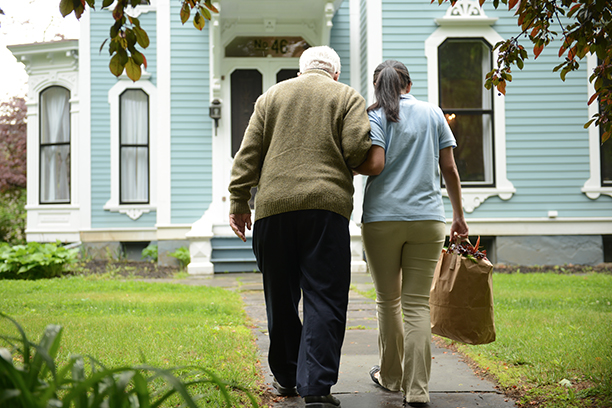 Senior Life Care Navigation: Specialized Senior Care Options for Families in Loveland, CO and Surrounding Areas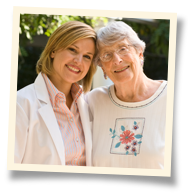 If you are looking for top-of-the-line home care solutions for older adults in Loveland, Greeley, Fort Collins, Windsor and surrounding communities in Colorado's Northern Front Range, Visiting Angels offers a wide range of custom care solutions for seniors with various age-related challenges.
Our senior care options are provided through our unique Senior Life Care Navigation program, which employs the best practices from several different areas of care with the aim of bringing seniors personalized support according to their needs and preferences.
Senior Care Options Available Through Senior Life Care Navigation
Seniors who have been diagnosed with Alzheimer's disease are likely to need specialized care at some point. As the condition progresses, it is a good idea to look into professional home care that can allow your loved one to stay safe and comfortable at home, providing them with all the daily assistance they require.
High-quality senior care options do not include only physical assistance but also meaningful companionship. With elderly companion care from Visiting Angels Loveland, your loved one will receive help with activities of daily living paired with conversation and interaction.
This option is a combination of dementia and memory care, specifically created for seniors with dementia. If your loved one needs this service, our caregivers will make sure they are safe at all times, doing everything possible to elevate their quality of life and providing home care services to help them manage their symptoms.
Through our end of life care services, we offer compassionate in-home senior care options to help clients and their families during the end of life process, which is often a difficult and stressful time for all involved.
While many people assume palliative care is developed for seniors at the end of life, our program is created to cater to all the physical, mental, emotional, social and spiritual needs of older adults regardless of life expectancy.
Designed for seniors and disabled adults who require assistance to remain at home, personal care includes home care assistance with personal hygiene, mobility, and other tasks that can enable your loved one to age at home.
With this service, your loved one can enjoy a speedy recovery at home after a hospital stay and minimize the risk of hospital readmission with one-on-one in-home care.
If your loved one is worried about falling and hurting themselves, this service may be ideal for them. Our caregivers can prevent falls by teaching seniors and their families how to identify fall risks and successfully prevent any fall-related injuries.
Our caregivers can help your loved one use technology including their phones or tablets to stay connected with their family members and close friends.
Contact our Loveland, CO office today to learn more about our custom senior care options in Loveland, Fort Collins, Greeley, Windsor and surrounding communities and how we can help your loved one lead a quality life in their golden years.
Serving Windsor, Loveland, Greeley, Fort Collins and the Surrounding Areas
Visiting Angels
LOVELAND, CO
5441 Boeing Dr #200
Loveland, CO 80538
Phone: 970-292-5668