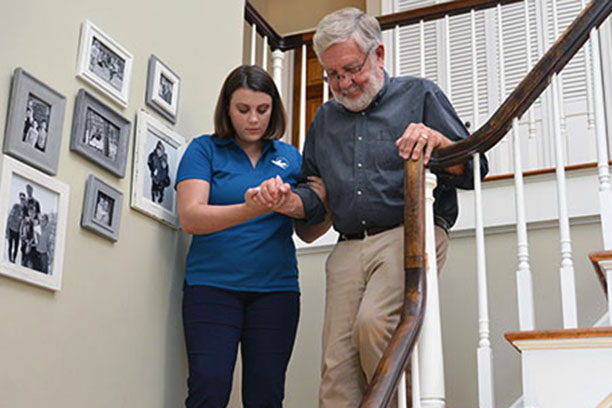 Fall Prevention: How Our In-Home Caregivers Help Seniors in Loveland, CO and Surrounding Areas Stay Safe
Our in-home caregivers help seniors in Loveland, Fort Collins, Greeley, Windsor and surrounding Colorado communities stay safe by identifying fall-related risks
None of us enjoy falling, but few really think too much about it. However, older adults can become completely immobilized by fear of falling. In some ways, they are right to be afraid, unfortunately. This is because falls are actually the main reason the majority of older adults end up losing their independence.
In order to help seniors in Colorado's Northern Front Range stay safe, Visiting Angels Loveland offers fall prevention solutions as part of our senior care options. Our in-home caregivers can help your loved one stay safe and continue living at home for as long as they wish by offering ways to make a safer home environment and cautioning your loved one about potential fall-related risks.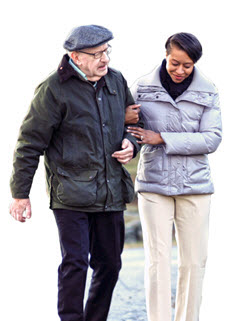 The Effects of Falls for Seniors
Although it may seem odd to say that falls are the number one reason so many older adults lose their independence, it makes more sense when you consider the many age-related difficulties seniors face. Obviously, taking a fall may lead to physical injury. However, their impact is much more powerful than just physical injury.
Here's why falls can be so life-changing for seniors:
As many as 30 percent or more people over the age of 65 take a fall each year.
About 20 percent of seniors who fall do sustain serious injuries like broken hips, fractures and concussions.
If a senior falls, they are likely do to do again.
Nearly a million people end up in the hospital each year following a fall.
Older adults who recover may need as much as a year to recover and many will never go home again.
Older adults who fall will experience negative impacts on both their emotional and social well-being. This is because, once an individual takes a fall, their life will be forever changed. Many seniors will become more cautious and become healthier habits. At the same time, many will also become so afraid that they will start doing things like avoiding going outside, declining social invitations and miss out on family events.
As you can imagine, over time, this behavior will lead your loved one to become increasingly more anxious, lonely, depressed and isolated. Having an in-home caregiver around could seriously help your loved one avoid a lot of the sadness involved with something like taking a fall.
How the Fall Prevention Program from Visiting Angels Loveland Can Help Your Loved One Stay Safe
The good news is that falls never come out of the blue. Visiting Angels Loveland can do so much to help your senior parent or other loved one avoid taking a fall.
Through fall prevention services from Visiting Angels Loveland, our in-home caregivers can help your loved one identify and remove fall-related risks. We can also help you install assistive tools such as grab bars to make your loved one's home safer. In addition, many senior care services we provide—such as light housekeeping, medication reminders, mobility assistance and more—can create a safer home environment, help your loved one stick to a healthy routine and give them the support they need to stay safe.
Contact our Loveland, CO office to learn how our in-home caregivers can provide the fall prevention solutions your loved one needs to stay safe.
Serving Windsor, Loveland, Greeley, Fort Collins and the Surrounding Areas
Visiting Angels
LOVELAND, CO
5441 Boeing Dr #200
Loveland, CO 80538
Phone: 970-292-5668
Download Your Free Safe & Steady Fall Prevention Resource Guide today.