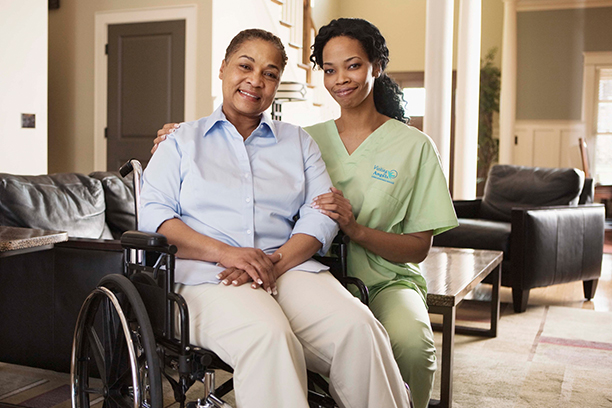 Professional and Compassionate Senior Caregivers in Loveland, CO and Nearby Communities
At Visiting Angels, our caregivers are committed to providing quality in-home care for each and every senior client in Loveland, Greeley, Fort Collins, Windsor and surrounding communities in Colorado
There is no doubt that the children of senior parents in need of assistance from professional in-home care providers spend a lot of time looking for the right one. We understand how difficult this process is for the children of senior parents, which is why we have made it as seamless as possible.
With Visiting Angels Loveland, you will be sure that your loved one is in safe hands, receiving compassionate in-home senior care from professional care providers in a dignified environment. We will help your loved one maintain their independence without ever having to compromise their safety.
How Do Home Care Providers from Visiting Angels Loveland Help Seniors?
At Visiting Angels Loveland, our caregivers have helped thousands upon thousands of older adults maintain their independence. We are proud of the rewarding work we do and we can be there for your loved one for however long they need us. This can be for a few hours a day, sometime during the week or on a 24-hour basis. We work with your loved one's schedule, not the other way around.
We have adopted a holistic approach to senior care. This means that we look after not only a senior's physical being, we also care for their mind and spirit.
We believe that becoming a senior's lifeline of emotional, social and spiritual support can make a major difference in their lives, particularly considering the fact that many of them have lost a life-long partner and many friends and other loved ones. They may be dealing with a lot of negative feelings of loneliness and depression and having someone around to lean on can completely turn their lives around. In addition to assisting with day-to-day tasks and helping your loved one manage symptoms of chronic illnesses, we can also provide emotional support and become a positive and comforting presence in their life.
Our in-home caregivers can assist your loved one with a wide variety of essential personal care needs right in the comfort of their own home, including: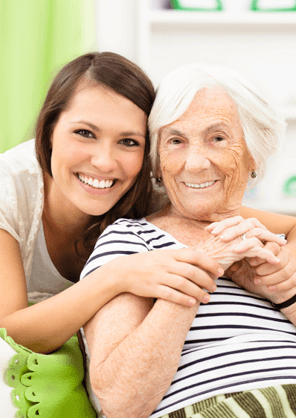 Giving Seniors and Families in Colorado's Northern Front Range Peace of Mind
We all age. It is natural to need more help with day-to-day tasks as we age. Your loved one, who may have been a strong, independent individual, may be having trouble with simple tasks like cooking their meals and getting dressed in the morning.
Although it may be difficult for you to watch and come to terms with, the fact is that all of this is completely natural and very common. That is why our professional caregivers are here to provide the support your loved one needs and give you peace of mind.
To learn more about our senior care providers or schedule an in-home consultation, please contact our Loveland, CO office today.
Serving Windsor, Loveland, Greeley, Fort Collins and the Surrounding Areas
Visiting Angels
LOVELAND, CO
5441 Boeing Dr #200
Loveland, CO 80538
Phone: 970-292-5668