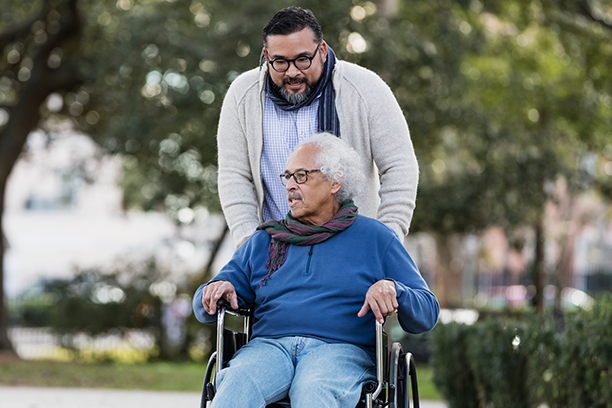 Frequently Asked Questions About Alzheimer's Disease and Options for Alzheimer's Care in Loveland, CO and Surrounding Areas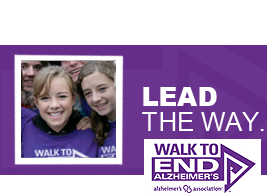 Visiting Angels can answer your questions about Alzheimer's disease, including symptoms, risk factors and options for Alzheimer's care in Loveland, Fort Collins, Greeley, Windsor and surrounding Colorado communities
If your loved one has recently been diagnosed with Alzheimer's disease and your family is looking into home care solutions, Visiting Angels Loveland can provide you with essential information before making a care-related decision for your parent or relative.
What is Alzheimer's disease?
The most common type of dementia, known as Alzheimer's disease, is a progressive neurodegenerative disorder. The condition is characterized by memory loss, gradual deterioration of cognitive functions and behavioral changes.
What are the symptoms of Alzheimer's?
Similar to various types of dementia, Alzheimer's disease can display a number of symptoms, patterns and behaviors, including:
Short-term and long-term memory loss
Difficulty solving simple problems
Uncommon struggles with activities performed hundreds of times
Forgetting or mixing up words
Frequently misplacing or losing items
Confusion with time and/or place
Trouble with recognizing people, even close ones
What is the difference between Alzheimer's and dementia?
Dementia is an overall term that describes a group of cognitive disorders while Alzheimer's is a specific type of dementia, accounting for up to 80 percent of all cases of dementia.
What are the risk factors for Alzheimer's?
Although a number of risk factors can be correlated to Alzheimer's, the three most prominent risks are being older than 65, having a history of Alzheimer's in the family and poor heart health. Additional risk factors include sleeping disorders, high stress levels, chain-smoking, excess alcohol consumption and a history of head trauma.
How does Alzheimer's disease progress?
In the first stages, the symptoms are mild and almost have no impact on the person's well-being. However, as the disease progresses over the course of several years, it is to be expected that the patient's memory, speech and ability to perform basic personal tasks will become severely affected.
By the final stages of the disease, a person may be unable to use the bathroom or eat on their own and will have to rely heavily on either family, professional Alzheimer's caregivers or staff at the nursing home to assist with all sorts of daily activities.
Does Alzheimer's disease have a cure?
Unfortunately, there is no cure for Alzheimer's. Available treatment options are limited to temporarily reducing the symptoms and slowing the pace of the condition.
What are my loved one's options for Alzheimer's care in Loveland and surrounding areas?
When Alzheimer's is diagnosed, family members are usually the ones providing care for a loved one in the first stages of the disease. Advanced stages of Alzheimer's require high levels of care, so families usually have to seek specialized home care solutions or opt to move their loved one to a nursing home or an assisted living facility.
At Visiting Angels Loveland, we can provide your loved one with personalized in-home memory care to help them manage their symptoms while living out their golden years at home. In-home Alzheimer's care can help seniors avoid any stress related to relocating and allow them to age in place in familiar surroundings. Our caregivers can help your loved one prepare meals, remember to take their medication, make sure they don't wander and so much more.
Get in touch with our Loveland, CO office today at 970-624-0359 and learn more about Alzheimer's care from Visiting Angels and how we help seniors with Alzheimer's continue to live safely and independently at home. We are here for you!
Serving Windsor, Loveland, Greeley, Fort Collins and the Surrounding Areas
Visiting Angels
LOVELAND, CO
5441 Boeing Dr #200
Loveland, CO 80538
Phone: 970-292-5668