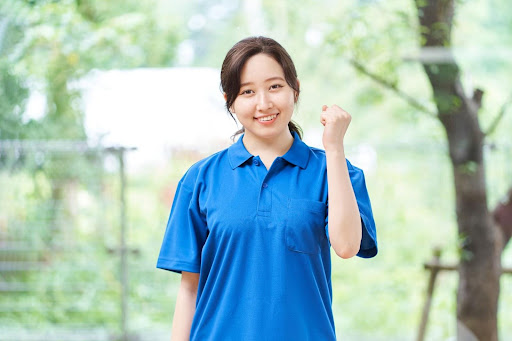 Qualities and Skills of a Successful Caregiver
Being a caregiver is incredibly rewarding. Not only do you get to spend quality time with others, but you help them lead a comfortable, independent life as they age. However, being a successful caregiver requires more than just empathy—it also requires specific qualities and skills. These traits are essential for providing excellent care, and without them, you may put your patients at risk.
Let's take a look at the qualities and skills of a successful caregiver.
Patience
One of the most beneficial qualities an effective home care provider can have is patience. When caring for seniors, they may not always understand or remember instructions quickly or accurately. Therefore, you may need to stay calm and repeat instructions until they understand.
Additionally, seniors often experience anxiety when it comes to new people or activities. Therefore, you will need to provide support and an accommodating environment so they can feel safe and secure in your care.
Adaptability
In addition to patience, adaptability is a key quality professional caregivers need when working with older adults. Since seniors often experience physical changes due to aging, you must adjust plans accordingly to maintain their health and provide a safe environment. Examples of this might include modifying the type of mobility equipment used, providing additional support during activities like showering or dressing, or making necessary changes around the home.
Many older adults have also experienced cognitive changes due to age, such as mild memory loss or confusion. In these cases, caregivers must be able to adjust their approach and adapt to any sudden needs.
Compassion
Caregiving is all about providing comfort and support during difficult times — both physically and emotionally. Successful caregivers must empathize with their clients by listening and offering reassurance during moments of distress or confusion.
Compassion also involves being aware of different cultural norms when caring for those from diverse backgrounds so that everyone feels respected and comfortable in their own homes.
Although compassion seems like a personality trait, it can be developed over time. For example, caregivers can practice active listening techniques and pay close attention to better understand their client's needs.
Organization
Providing quality care also requires paying attention to the details. An organized caregiver will be able to anticipate what their client may need and plan ahead, ensuring they complete all of their assigned duties. This includes administering medications on time, scheduling doctor's appointments, and planning daily activities.
It also involves staying up to date with paperwork and other formalities. Caregivers must ensure that all relevant documents are completed accurately and on time. Plus, they must develop systems for easily accessing client information. If a caregiver doesn't have the information they need on hand, they may not be able to provide the best care during an emergency.
Final Thoughts
Caring for seniors takes more than just physical care. It requires certain qualities and skills that can make the job more rewarding for both the caregiver and the client. Developing patience, adaptability, compassion, and organization are imperative. With these traits in mind, caregivers can create an environment that encourages safety and offers consideration for their clients.
If you're interested in becoming a home care provider at Visiting Angels Loveland, CO, we would love to connect with you. Reach out to us at 970-292-5668 or apply online today.